Faculty and Staff
Dean
Maribeth Stitt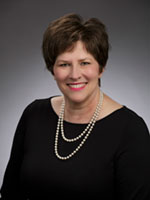 Maribeth Stitt is the dean of the Business, Technology, Communication and Languages Division at Lone Star College-Kingwood. Prior to her current role as dean, she was the founding faculty member and director of the Dental Hygiene Program for 12 years at LSC-Kingwood.
"My passion is changing lives," she said. "Working with an extremely talented and professional faculty affords me the opportunity to continue to change lives."
Stitt earned a Bachelor of Science degree in Dental Hygiene from the Caruth School of Dental Hygiene at Baylor College of Dentistry in Dallas and a Master of Education degree in Allied Health Education and Administration from the University of Houston. Her professional awards include: being the first dental hygiene professor to receive the prestigious John P McGovern Outstanding Teaching Award for the UT School of Dentistry; selected as the Minnie Piper Stevens Professor Nominee from LSC-Kingwood, earning the NISOD Teaching Excellence and winning the John and Suann Rouche League of Innovation Award.
Email: Maribeth.Stitt@lonestar.edu
Phone: 281.312.8420
Office: ADM 209D
Web Site
Department Chair
Roger Chambers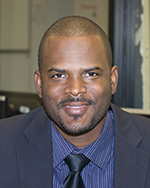 Roger Chambers, associate professor of computer information technology, joined LSC-Kingwood in 2011. Chambers earned a Bachelor of Science degree in computer science from Prairie View A&M University. He also obtained a Master of Science degree in software engineering from the University of Houston Clear Lake.
Chambers has worked at a number of businesses that included Vision Media One, Inc., JB Financial and Nokia Mobile Phones. He is a member of the Alpha Phi Alpha Fraternity, Inc.
"It is an absolute pleasure working at LSC-Kingwood. The environment is a quiet and typically low stressed environment. The quality of student is at a high level and make teaching a bit easier than other institutions I have worked for," Chambers stated.
Email: Roger.Chambers@lonestar.edu
Phone: 281.312.1711
Office: ADM 205A
Faculty
Staff