Faculty and Staff
Interim Dean
Lisa Bryant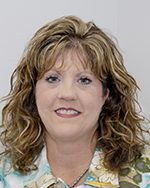 Email: Lisa.H.Bryant@lonestar.edu
Phone: 281.312.1428
Office: CLA 201-E
Web Site
Department Chair
Linda Holcomb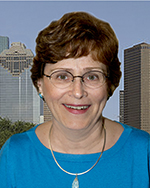 Linda Holcomb is chair of the business and professional office department. She joined LSC-Kingwood 17 years ago. Holcomb earned a Bachelor of Arts degree from the University of Texas at Austin and a Master of Business Administration degree from the University of St. Thomas.
Holcomb has many years of experience in the business industry and enjoys teaching business to students.
"LSC-Kingwood is a beautiful campus with a close knit, professional group of faculty, staff and administrators."
Email: Linda.A.Holcomb@lonestar.edu
Phone: 281.312.1567
Office: ADM 205-G
Web Site
Adjunct Faculty
Adrian Patton
Email: Adrian.K.Patton@lonestar.edu
Adjunct, Accounting
Web Site
Staff