LSC-Montgomery Arts
|
Exhibit Schedule 09-10
|
Spring Faculty Art Exhibit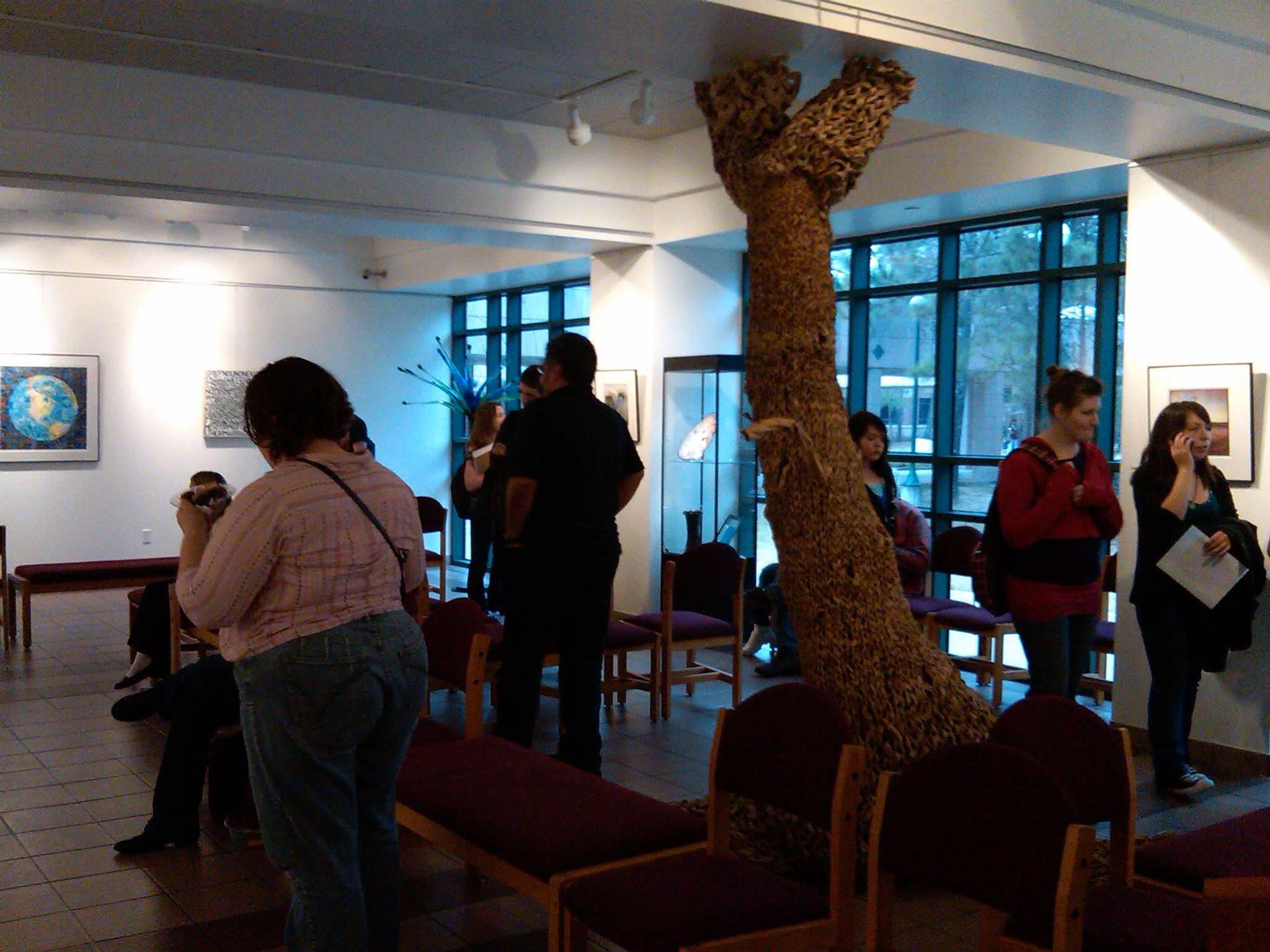 Students viewing various works from LSC-Montgomery faculty. In the background Mary Castagna's tree "Twist of Fate (Papyrus Genus Atticus)".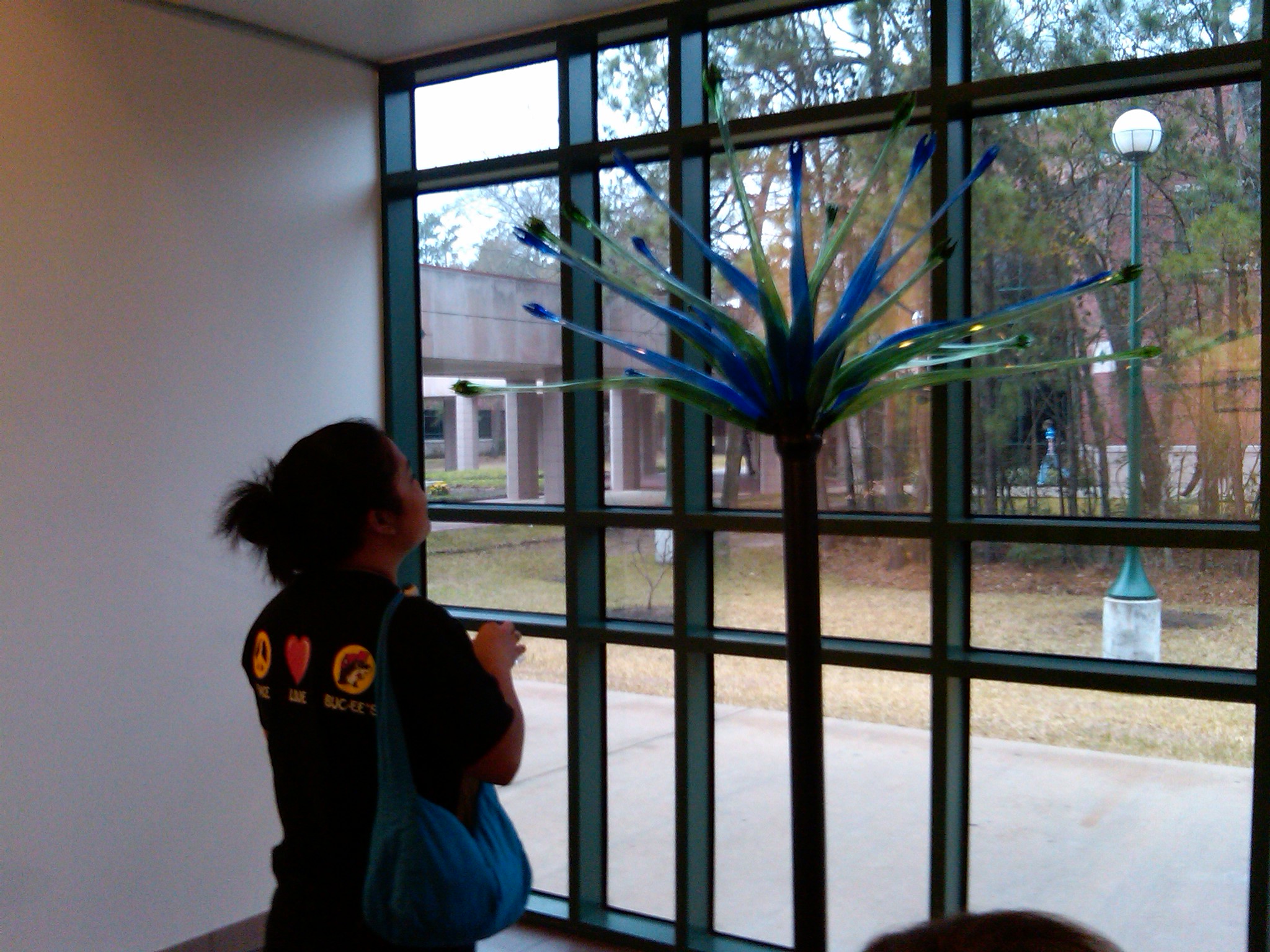 Student viewing the glass sculpture, "Hydra," by art appreciation professor Michael K. Brown.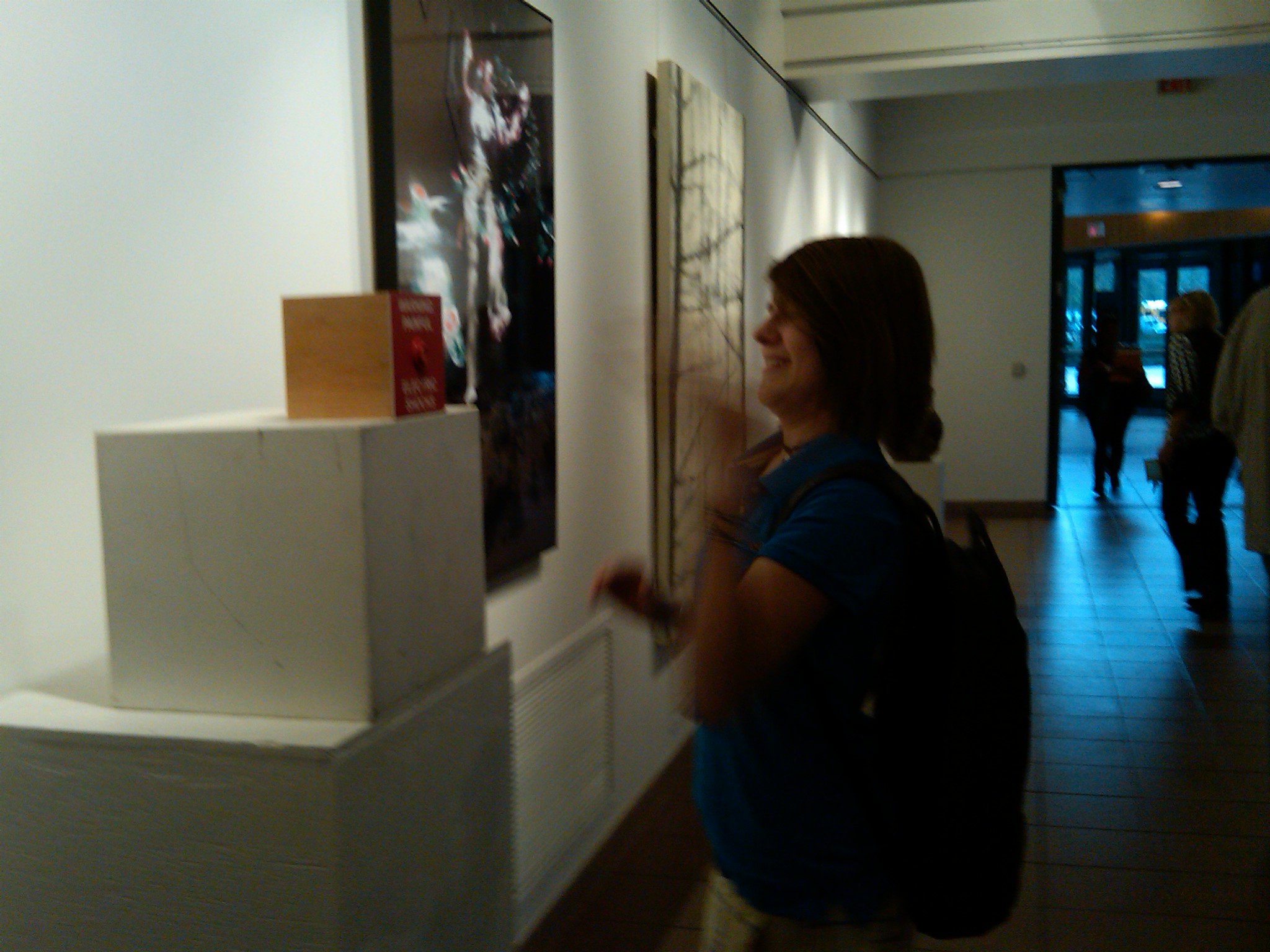 Student pressing the shock button. Mixed media piece by Christopher Carver.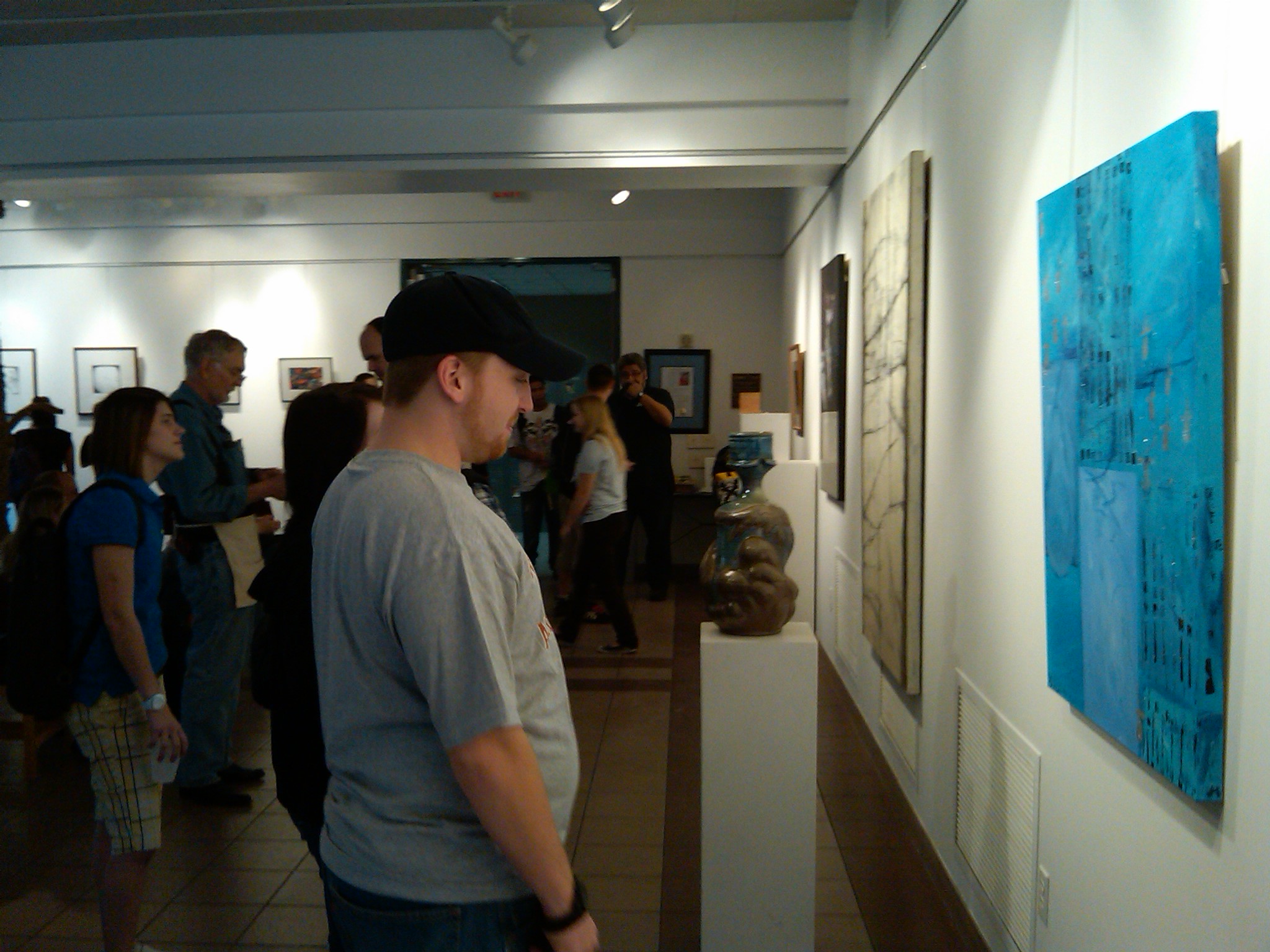 Student viewing "Bits of Time" by Deborah Ellington.