Catherine Colangelo "Connected Thread"
September 6 - October 1, 2010
Artist Reception Septebmer 16 at 12 p.m.
Colangelo's work deals with personal identity and how people can be chameleons, fulfilling many different functions and wearing many different hats. This exhibit demonstrates the evolution of her work over a period of several years, ranging from works on paper to more recent fabric collages. Using text, obessive patterning and stitching, Colangelo's work reflects influences as varied as illuminated manuscripts, Indian and Islamic miniatures, textiles and outsider art.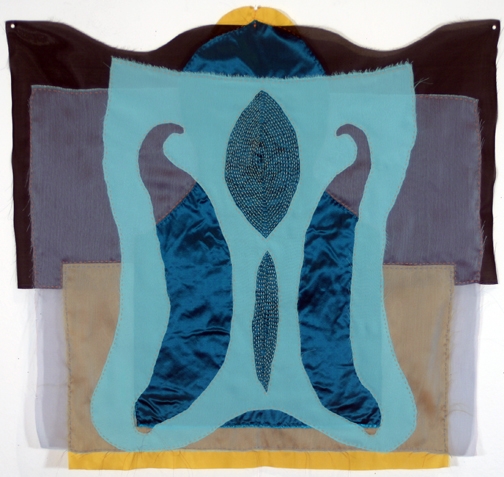 Home #1