LSC-Kingwood SGA Officers 2013-2014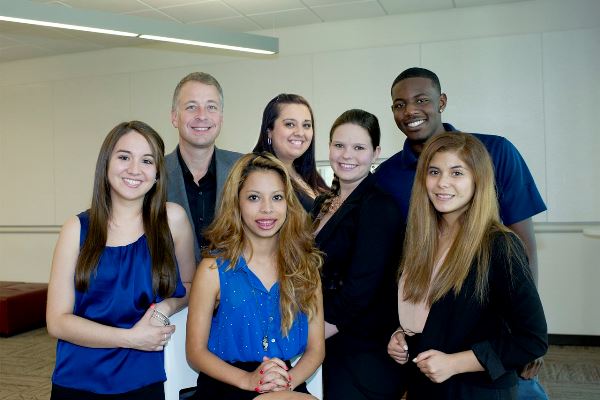 Marcie McAnally, President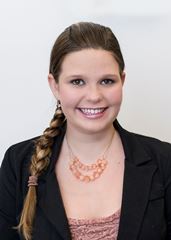 Major: Dance Science
Hometown: Huffman, TX
Why did you join this organization? I joined SGA to improve my public speaking skills as well as to develop as a student leader.
What are your goals for the semester? My goals for the semester are to get all A's in my courses.
What are your goals for the organization? My goal for SGA is to make sure students are aware that were here to help them.
What are your career interests? Teaching ballet and opening my own dance studio.
What are your hobbies outside of school? Outside of school I enjoy going to concerts and spending time with my family.
Marcie McAnally is 20 years old and from Huffman, Texas. She was home schooled before coming to Lone Star College-Kingwood through the Dual Credit Program and earned her diploma in 2011. In May, Marcie obained her Associate of Arts from LSC-Kingwood with Phi Theta Kappa honors and is preparing to transfer to Texas A&M University next Fall to study Kinesiology with a focus on Dance Science. This year, she is working toward her Associate of Science while at LSC-Kingwood. As well as being a Student Ambassador, she is currently the 2013-2014 Student Government Association President and The Drill Team Manager of The Coyote Pack. She has one child, a daughter named Cora Ann. After graduating college with her Bachelor of Science, Marcie will pursue opening her own dance studio and starting a pre-professional ballet company.
"My message to the student body is to become what you really want to be, don't become what someone else wants you to be." - Marcie McAnally
Ashley Silva, Executive Vice President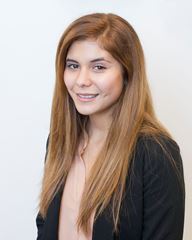 Ashley Silva is a Porter High School graduate (Class of 2012). She was born on February 15, 1994 in Harbor City, California and moved to Texas at the age of eleven because of her parents' jobs. In high school, she was involved in various activities including Choir, Theater Arts, Student Council, Fashion Design and Spanish Club among other commitments. Outside of school, she found time to volunteer as a teacher in her church. In her first year of college, Ashley was selected as a Lone Star College-Kingwood Student Ambassador and hoped to improve her leadership skills. She is currently a sophomore and is a big part of student orientation (Coyote Camp) in her role as Coyote Crew; she serves on the Executive Board for the Student Government Association (SGA) and is also a Student Ambassador. She is ambitious and eager to help represent the student body at Lone Star College-Kingwood.
Nicholas Johnson, Vice President of Legislative Affairs
Major: Visual Communications
Hometown: South Bend, IN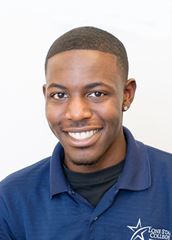 Why did you join this organization? I joined SGA to continue building my leadership skills and set a positive example for others to follow.
What are your personal goals for the semester? My goal for this semester is to finish the semester out strong with high grades as I will make the transition into a 4-year university.
What are your goals for the organization? My goal for our organization is to reach out to the student body regarding any campus related issues.
What are your career interests? I plan to pursue a career in the creative design field.
What are your hobbies outside of school? My hobbies outside of school include working out, friends/family, community service, drawing, music, playing with my boxer puppy and church.
Hello fellow faculty, staff and classmates, My name is Nick Johnson and I currently serve as the Vice-President of Legislative Affairs at Lone star college Kingwood. I moved here to Texas from South Bend, Indiana in 2008. Attended and graduated from Kingwood High school after being named "MR.KHS" in 2012. I started out at Lone Star as a student ambassador and quickly became involved in student activities on campus and before I knew it , I became an SGA officer, and the President of African American Student Association. In the fall of 2014, I will transfer to the University of North Texas majoring in Visual Communications.
"A genuine leader is not a searcher for consensus but a molder of consensus." - Martin Luther King Jr.
Nia Ramirez, Vice President of Finance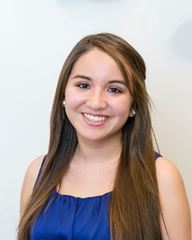 Nia Ramirez graduated from Splendora High School (Class of 2012). She is attending Lone Star College-Kingwood to get her Associate's Degree in Art. She then plans to transfer to Sam Houston State University so she can pursue a Bachelor's Degree in Communications.In her spare time Nia enjoys helping others and being involved in many school activities. She is excited to be a second year Ambassador for Lone Star College-Kingwood, so she can share and gain leadership skills. She would like to show visitors and incoming students that college is not something to be nervous about; it is something to be excited about. College is a new beginning to not just an education, but to one's life.