Don Whittaker, III Scholarship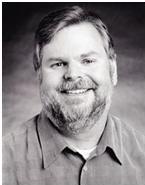 Don E. Whittaker, III, was born on February 20, 1962, in Houston, Texas. Don was welcomed in Heaven by Jesus and his own earthly father on Sunday, June 13, 2010. Don was an adjunct theatre faculty at Lone Star College-Montgomery. Don had such a gentle, kind approach in teaching. He would never turn a student away, and always saw how they could/should improve. He was so happy to be doing what he loved.
Jane Whittaker has created a special scholarship in memory of LSC-Montgomery Professor Don E. Whittaker, III. She would welcome any additional donations to this scholarship.
Donors can donate in any of these four ways:

To donate with a credit card online, use the following link: https://app.etapestry.com/hosted/LoneStarCollegeFoundation/OnlineDonation.html; if using this method please specify the "Music Theatre Scholarship in memory of Don E. Whittaker, III" in the section labeled "Gift Information"
To donate with a credit card over the phone, please call Maribel Maldonado at 832.813.6638 and specify the name of the scholarship
To send a check to LSC offices, use the address listed below line and specify the name of the scholarship in the check's memo line
To make a cash, check, or credit card donation in person, visit our offices at the address listed below my signature line; please call and confirm our business hours prior to any visit
The Lone Star College Foundation is a 501(c)3 organization and all donations are tax deductible to fullest extent of the law. Each donation will receive a charitable contribution acknowledgement letter and receipt.

Contact:
Darcy Mingoia, Executive Director
Lone Star College Foundation
5000 Research Forest Drive
The Woodlands, TX 77381-4356
832.813.6636
www.LoneStarCollegeFoundation.org