Current Students
|
LSCS Locations
|
LSC-North Harris Campus
|
LSC-Greenspoint Center
|
Greenspoint and Victory Centers Vice President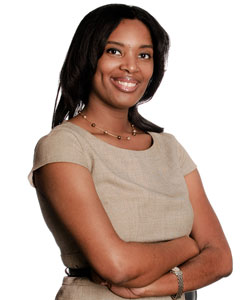 I would like to welcome you to Lone Star College-Greenspoint and Lone Star College-Victory Centers.
I commend you for pursuing your education with us. We are here to help as you prepare for a career, enhance your current skills, or begin your journey to a university. In any case, nothing is more important to our faculty and staff than to see you meet your educational goals.
Students are choosing LSC-Victory and LSC-Greenspoint for their education at a record pace. Construction on the Victory Center has just completed on the new 85,000-square-foot facility located approximately 1-mile west of the old center, LSC-Carver Center. The Victory Center plans to meet the needs of even more students wanting general academic courses, commercial construction trade training and adult basic education.
Regardless of your goal, we also take great pride in our efforts to provide a comprehensive college experience and are constantly seeking ways to improve. Please do not hesitate to email me if I can be of service to you or anyone you know who is interested in attending classes.
Best Regards,
Dr. Chantell Hines
Associate Vice President, College Centers
About Dr. Hines:
Dr. Chantell Hines, formerly the dean of academic services at Lone Star College-North Harris, serves as the associate vice president of the college's two satellite centers. In her role, Dr. Hines oversees LSC-Greenspoint Center and LSC-Victory Center, which now serve more than 3,000 students in the Greenspoint and Acres Homes neighborhoods of Houston.
"The centers play an integral role in the mission of LSC-North Harris, and I look forward to helping strengthen their status as a vital part of the community," said Dr. Hines. "I plan to work closely with the community to make sure we are offering programs and services that meet their needs."

Part of Dr. Hines' responsibilities are to help to manage the incredible growth that LSC-North Harris has experienced recently. The number of students taking classes at the college's centers has grown by more than 30 percent in the last year. LSC-Victory Center, which opened in the fall of 2011, now serves more than 1,200 credit students each semester.

Prior to joining the Lone Star College System in 2008, Dr. Hines served as the director of student and career services for American Intercontinental University. She received her bachelor's and master's degrees from Prairie View A&M University and earned a doctoral degree in psychology from Capella University.


Have a compliment, question, or concern that you'd like a response or an answer to?
Submit your questions directly to Dr. Chantell Hines, Associate Vice President of Greenspoint and Victory Centers.