Meet the Student Nurses Association Officers
Chrissy Shideler, President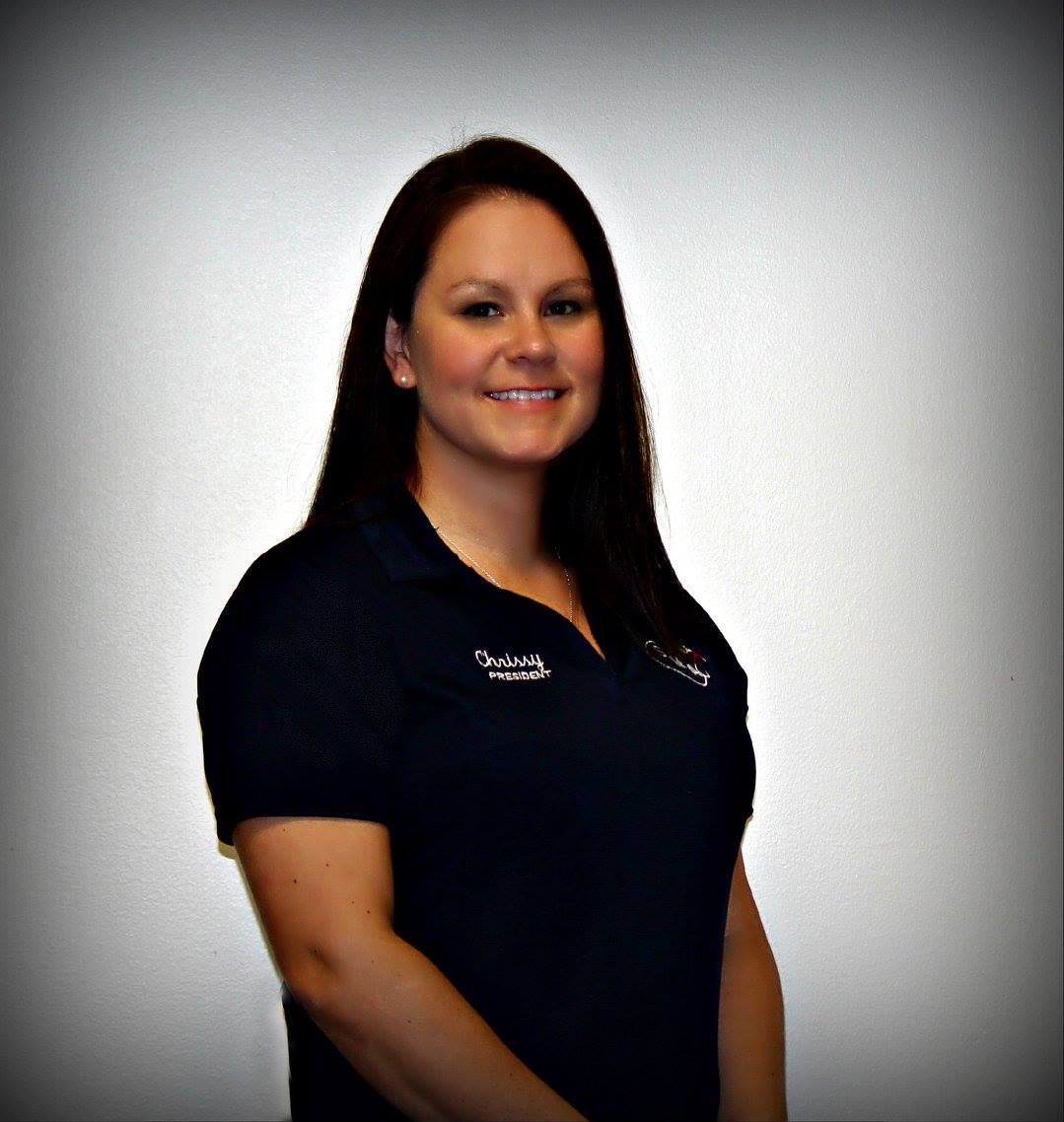 Major: Associates Degree of Nursing
Chrissy graduated from the Health Occupations Program at Columbia-Montour Area Vocational Technical School in 2002. While in high school she was the HOSA secretary for 3 years, and also enlisted in the military in 2001 at the age of 17. While serving she had met her husband who was also a soldier and had two children. In 2013 Chrissy decided to make a career change and started working towards getting into a nursing program. She was accepted into the Associates of Applied Science Nursing Program at Lone Star College Kingwood in January 2015. In addition to being SNA President and a level four nursing student, Chrissy currently works full time as a certified nursing assistant (CNA) in Rehab at Kingwood Medical Center. After graduating from the nursing program in 2016, Chrissy plans to attend an AND to MSN program. Chrissy's ultimate goal is to work in emergency/trauma nursing.
Tsylyn Jacobs, Vice President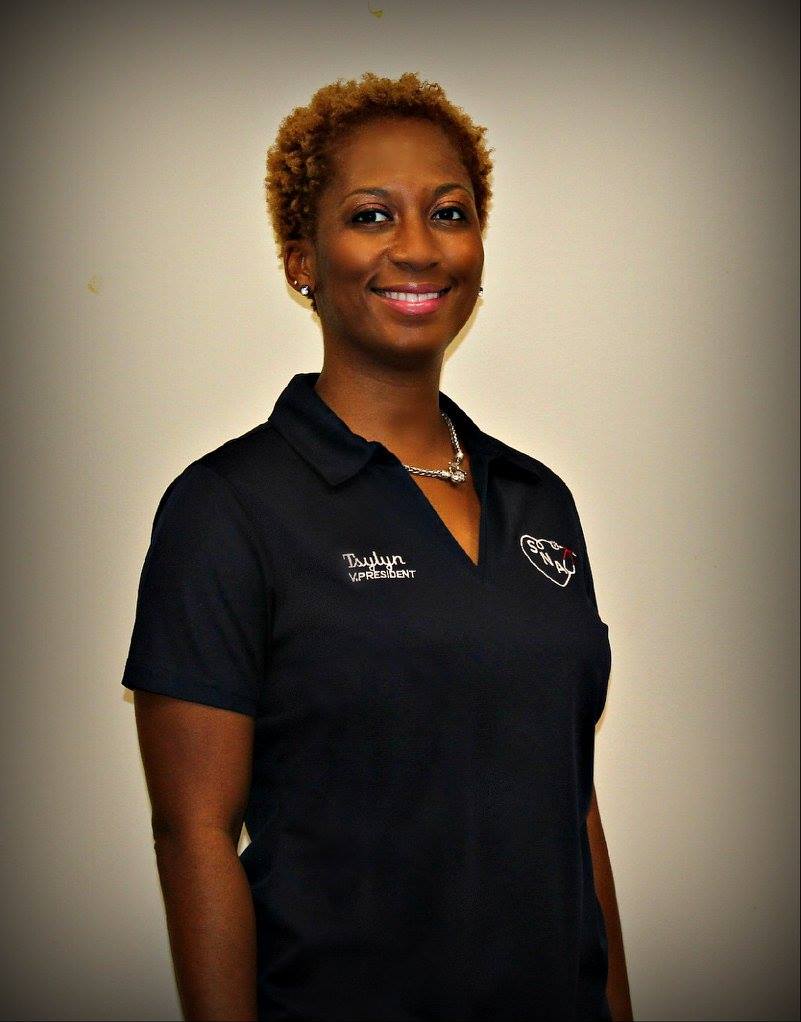 Major: Associates Degree of Nursing
Tsylyn has always dreamed of becoming a nurse like her mother, godmother and aunts. After high school, she served in the Louisiana Army National Guard for 6 years. Before deciding to pursue a nursing career, she had success managing teams in banking and finance for over 10 years. However, after two layoffs in the past 5 years, Tsylyn realized it was time to make her true desires a reality. She has true compassion for others and believes that helping those in need is her calling. This led her to the Lone Star College Kingwood, Associate Degree Nursing Program. Tsylyn is married to an amazing husband who also serves the community. Together, they have a daughter. After graduating, Tsylyn plans to continue her education towards a MSN. During her first semester, Tsylyn joined SNA to be part of a group with similar career goals. This meant connecting with those who would understand the daily challenges of being a nursing student. Tsylyn believes having additional support through SNA, while in the nursing program will aid in her being successful. Her goals as an officer are to increase SNA membership through helping others understand the good works and benefits of this organization. During her spare time, Tsylyn enjoys spending time with her family, going to the movies, reading and traveling. Although many areas of nursing interest her, Tsylyn would like to work in an emergency department.
Samantha Miller, Secretary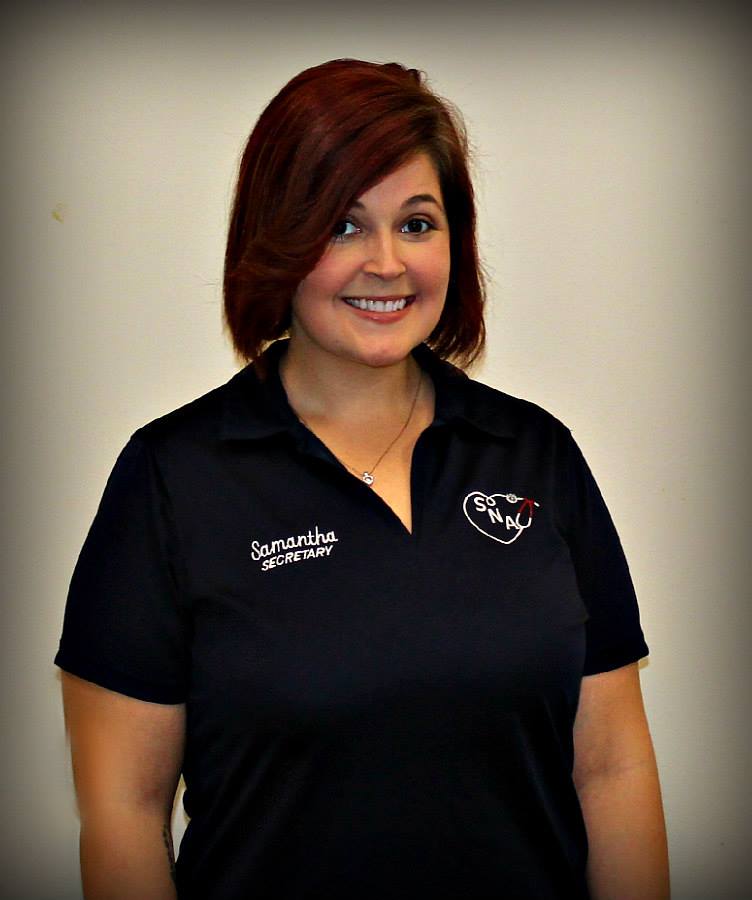 Major: Associates Degree of Nursing
Samantha is currently in her second semester of the nursing program. She holds Bachelor of Science degree from Sam Houston State, in Psychology. It was after graduating with this degree and going out into the workforce that she realized not only did she want to help those in her community mentally heal but physically as well. Thus began her journey into nursing school. Samantha is married to a wonderful husband of 11 years who supports her in all of her dreams and ambitions, including this major career change. They have two children, a six year old German Shepherd named Daisy and a 1 year old, half cat/half dog they rescued, named Penelope. They plan on adding human children to the mix after Samantha finishes nursing school. Samantha decided to join SNA the moment the preceding officers came to speak to her class during Steps For Success. After serving as a member for her first semester she decided to run for office and was elected Secretary. She plans to hold this position until pinning in August of 2017. Once nursing school is complete, Samantha plans on joining the workforce in a graduate nurse residency program at a local hospital. Her heart lies with all things babies, so she aspires to start as a L&D nurse and progress thru schooling to become a practicing Certified Nurse Midwife. Samantha strongly believes everyone has a duty to care for his or her fellow man. If we can put aside the petty differences that divide us we can all work together to make this world a place we want our children and grandchildren to grow up in.
Lindsey Johnson, Co-Secretary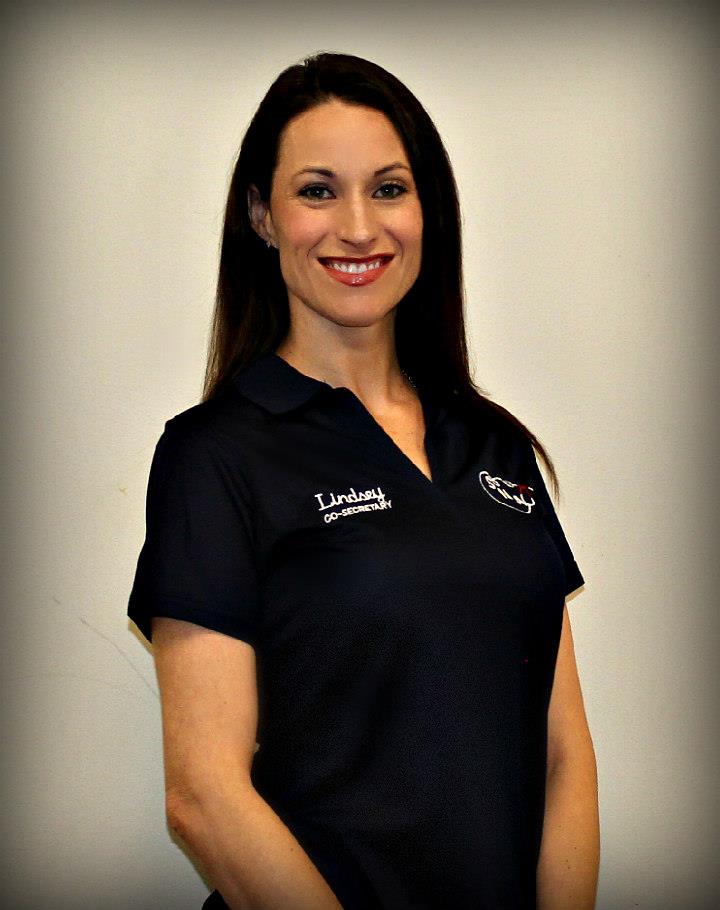 Major: Associates Degree of Nursing
Lindsey is in her last semester of nursing school and extremely excited to be graduating in December! She got involved in SNA her first meeting of level 1 as class representative. SNA is important to her because of all of the service opportunities, and getting to meet and share experiences with other Nursing students. Prior to Nursing School, she worked for the Houston Zoo in the marketing department. She has a passion for Military Veterans, and for the last 4 years has volunteered with the 187th Assault Helicopter Company that served in Vietnam, and at one point held the position as Historian within that organization. She is from Kingwood, and was a mighty, mighty Mustang graduating from Kingwood High School in 1998. She has participated in mission work serving others and during the spring of 2016 went on a Medical Mission trip to Nicaragua. She is very passionate about Critical Care nursing and plans to continue with mission nursing as well. After graduation she will continue on with her education.
Victoria Thigpen, Treasurer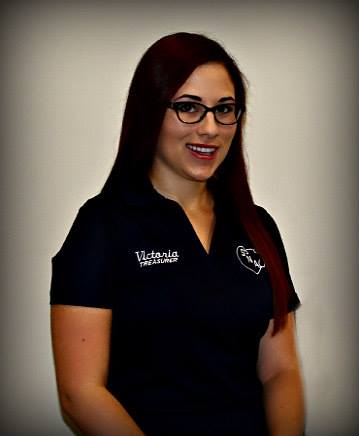 Major: Associates Degree of Nursing
Victoria graduated from Kingwood Park High School in 2011. She has always had a passion for health care and serving others, so she began working on getting into nursing school. Now in her last semester of nursing school, she enjoys tutoring fellow nursing students, and being active in SNA. She is also a member of Phi Theta Kappa Honor Society. After graduation, she hopes to work in the Nursery or NICU of a local hospital while pursuing her Bachelor's of Science in Nursing and IBCLC (Certified Lactation Consultant). Victoria hopes to eventually become a Certified Nurse Educator so she can help other nurses (or nursing students) become more educated in their field, and provide better care to their patients. She is excited for the semester ahead, and looks forward to the activities and service opportunities SNA will be participating in this semester.
Christin Moore, Historian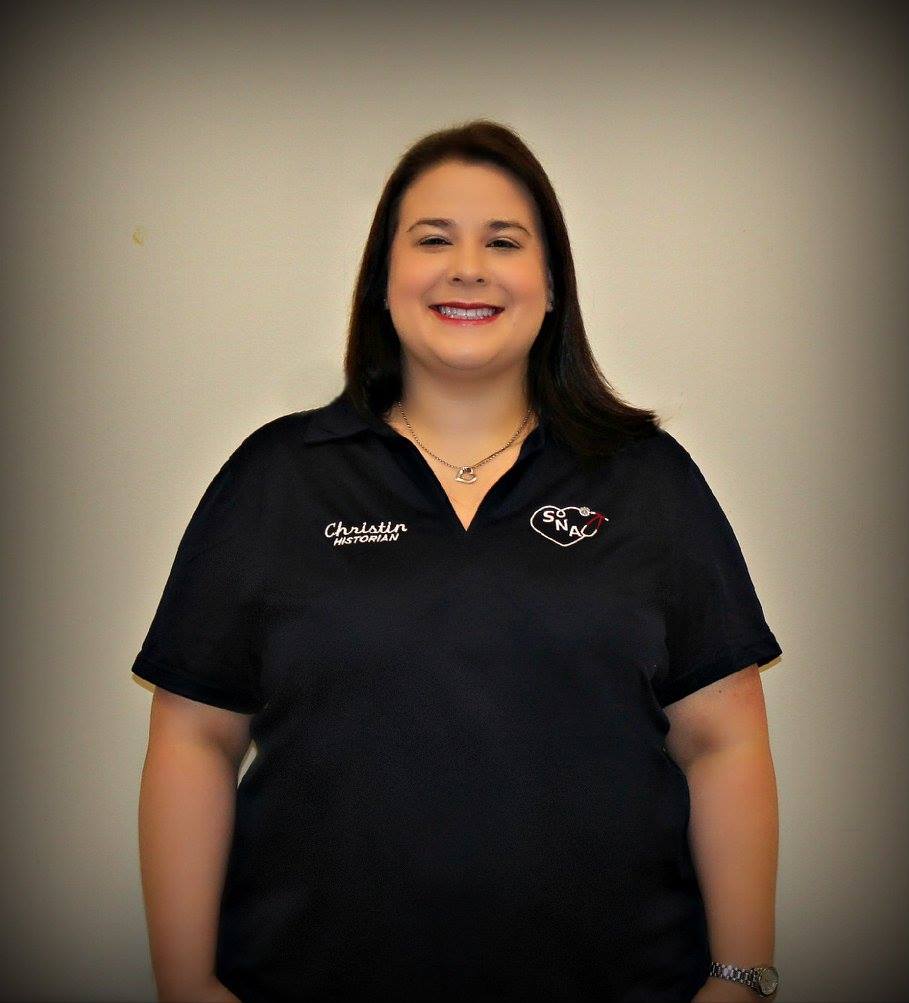 Major: Associates Degree of Nursing
Christin graduated from the Michael E. DeBakey High School for the Health Professions in 1998. She was very involved with her high school's HOSA chapter. Christin worked in veterinary medicine for over sixteen years before transitioning over to nursing. She began the Associates of Applied Science Nursing Program at Lone Star College Kingwood in January 2015. Also, she works full time as a certified nursing assistant (CNA) in the IMU at Conroe Regional Hospital. In addition to being the Historian for the Student Nurses Association, Christin is also a member of Phi Theta Kappa Honor Society and Alpha Delta Nu Nursing Honor Society. After graduating from the nursing program in 2016, Christin plans on furthering her education at Texas A&M University. Christin's ultimate goal is to work in either emergency medicine or pediatric critical care.
Matt Diaz, Event Liaison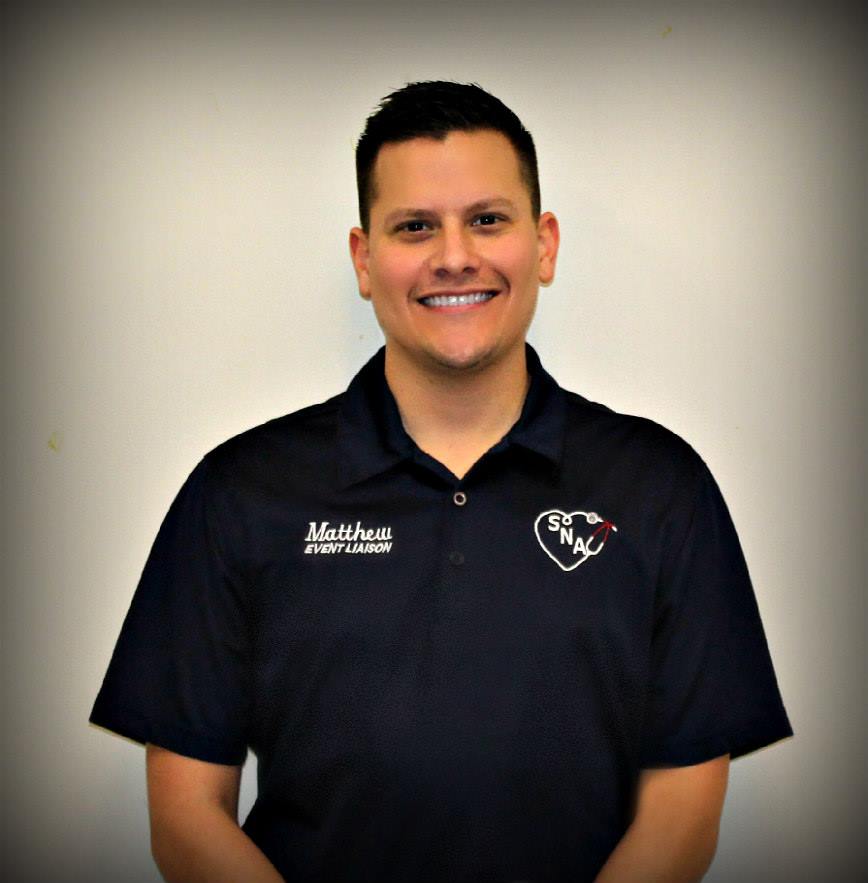 Major: Associates Degree of Nursing
Matt Diaz Was born and raised in Cypress, Texas. He has been serving as the Event Liaison for LSC Kingwood SNA since August 2015. Now, Matt is a Level four nursing student and will be graduating this December. Over the past eight years, Matt has been a Paramedic, serving the citizens of Montgomery County with the Montgomery County Hospital District 911 EMS. He has a strong passion for helping kids, and has been a volunteer for the Epilepsy foundation of Texas since 2004. After graduating from the Nursing program, Matt would ultimately like to find a job in the cath lab, emergency department, or ICU (Adult or Pediatric).