Faculty Information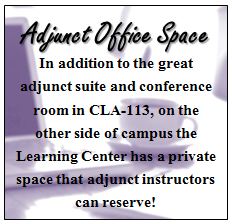 The Learning Center offers works hand-in-hand with the faculty on and off campus. We center our services on the students, and that means that we need your help! Below is a condensed list of the services that we provide for you to help our students!
If at any time you have a suggestion or a question, call the Learning Center at 281-312-1662!
Exam Jam
Hold a dedicated review session with your students before final exams! Exam Jam combines learning with fun by making an event out of studying for finals!
Media Consulting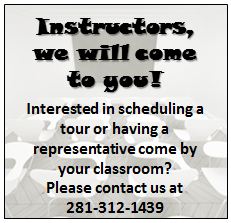 Faculty and staff can make a "media consulting" appointment with the Computer Lab to get assistance with technology, PowerPoint slides, recording videos and image manipulation.
Smarthinking Online Tutoring
If you are teaching an online course, you have the option in VTAC to add Smarthinking Online Tutoring to your course for your students. Smarthinking is a "provider of research based, research proven online tutoring to help institutions of higher education increase student achievement, boost retention, and enhance learning."
STAR (Early Intervention) Program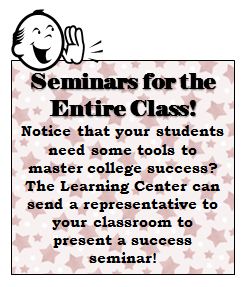 The Success Training and Referral (STAR) Program is a program designed to assist students in mastering skills that will provide them with long-term academic success. It functions similarly to tutoring in that students make 30 minute appointments. Unlike tutoring, however, in a STAR appointment students do not focus on a specific content area. Instead, they will focus on skills that will help them throughout their academic careers. STAR appointments will target areas such as time management, test taking tips, study strategies, and more
Study Groups
Encourage your students to find a few individuals in class with whom they can study, and the Learning Center will provide them with…
Supplemental Instruction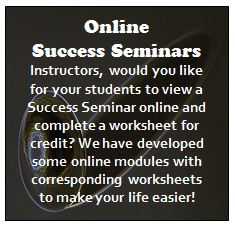 The SI Program employs students who have successfully completed the a course at LSC - Kingwood as SI leaders. In close partnership with the professor, SI leaders plan and facilitate activities that not only reinforce the content, but introduce and exercise study skills, critical thinking, and problem solving methods that form a foundation for student success.
If you would like to nominate a successful student in your class to the SI program, or if you would like to have an SI in your classroom next semester, please contact the SI Coordinator, Charlotte Iserhardt.
Information for Your Classroom
We would love for you to provide the following promotional information to your students or post the flyers in your classroom. Pick and choose as the content meets your classroom needs!
Flyers

Learning Center Quick Reference
Tutoring Schedule - Summer II 2013
Available by appointment - Student Success Seminars
STAR Program
Writing Center Tutoring
DS Writing & Reading Lab
Exam Jam Flyer (for students)
Exam Jam Flyer (for faculty)
Family Feud

Videos
Misc. Teaching Resources
All Subjects
Math