About Us
The Lone Star College-Montgomery Music Department prepares students for careers in music through an intensive two-year field of study in theory, ear training, music history, keyboard skills and private performance lessons. Led by noted faculty, students in our choirs, bands, orchestra, and string ensemble bring a full season of concerts and recitals in a broad range of styles to the surrounding community.
After completing the field of study curriculum at LSC-Montgomery, music majors can transfer credit to any four-year Texas college or university to complete the bachelor's degree in music.
In addition to courses for music majors, the music department offers such non-major courses as Music Appreciation, American Music and Music Fundamentals with selected courses available via Community Education.
There's a place for everyone in the LSC-Montgomery Music Department!
Lone Star College-Montgomery is accredited by the North American Schools of Music (NASM) and is an All-Steinway School.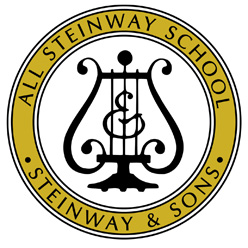 Click here to see a list of Steinway Accredited Schools