Success Workshops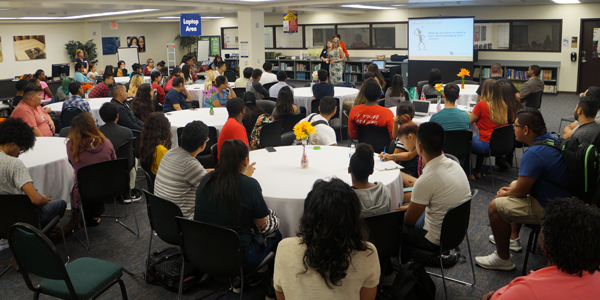 Student Success Online Presentations!
Study Skills
Below are directions to access our LSC Online Angel group featuring our online presentations.
Begin at the myLoneStar Home Page:
Log-in to your MyLonestar Account using your established User Name and Password.
Click on LSC Online—the large mouse icon towards the top right of the screen.
Select "View my Online Classes" –the top green highlighted option that appears.
Locate the "Community Groups" section in the list to the bottom left of the screen.
Click on the "Find a Group" in tiny print just below that "Community Groups" Blue Line
Type in "Student Success Materials" under Keyword Search.
Click on "Enroll" when the Study Skills group appears. You can then return to your "Community Groups" section and access all of the online presentation material!
Once you are in the Study Skills Page, the presentation and handout information are available any time for your online convenience!