Best Start Stampede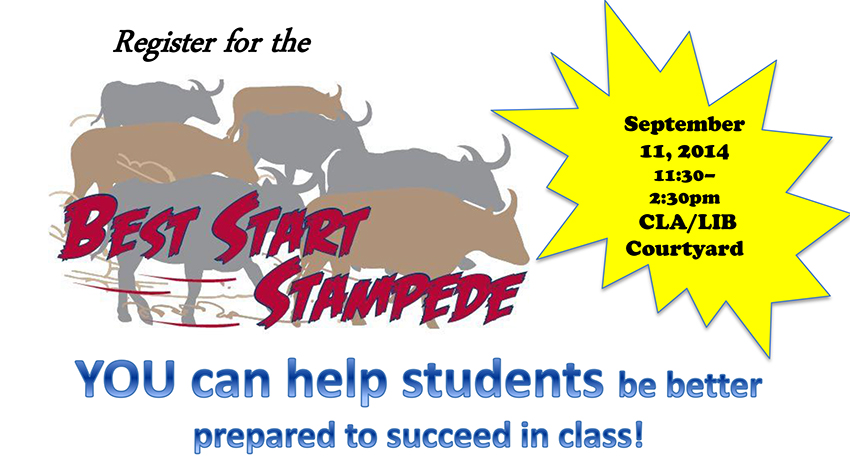 The Best Start Stampede event creates an engaging, early semester experience that introduces students to critical tools for success.
All departments and academic organizations are encouraged to reserve a table where they can provide students with information that will provide a "Best Start" for the semester -- showcase a manipulative, do a demonstration, wear a costume, have students do an activity, utilize visual displays and technology, create a fun theme, have some giveaways – all in the name of featuring the various departments and resources of our campus in a captivating fashion.
We encourage creativity and friendly competition among the various departments and organizations by recognizing the most creative idea for a table (in the fall, the campus president and vice-presidents selected the winner).
Is creativity a requirement? Absolutely not, but it is encouraged! Students will remember the tables that interest them.
Contact Stephanie Armstrong at The Learning Center for more information.