Windows on the World (WOW)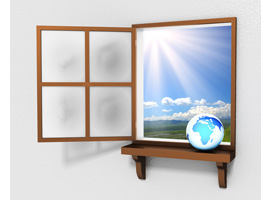 The Center for Student Life proudly sponsors the Windows on the World (WOW) program. The program is designed to facilitate and encourage a diverse offering of cultural events to enrich Lone Star College-CyFair. It includes events that spark dialogue and reflection about current affairs, culture, tradition and history. WOW events are in the areas of:
Fine and performing arts
Lecture and speakers
Film
Music
International culture
Multicultural events
Heritage celebrations
WOW Goals
These events are designed to support teaching and learning and involve the Center for Student Life. The WOW committee, with college community stakeholders, will develop major thematic based event(s) that stimulate campus conversation regarding the broad theme or culturally relevant events. The events may encompass one semester or the academic year. These major event(s) will:
Facilitate campus and interdisciplinary conversation and inclusion.
Bring in nationally renowned speakers, authors, politicians, artists, etc.
Facilitate diversity and community outreach efforts.
Facilitate community inclusion (via books, library, student activities and discipline specific initiatives).
Be free to LSC-CyFair students.
Include assessment and student learning outcomes to committee.