10th Annual IEC - 2013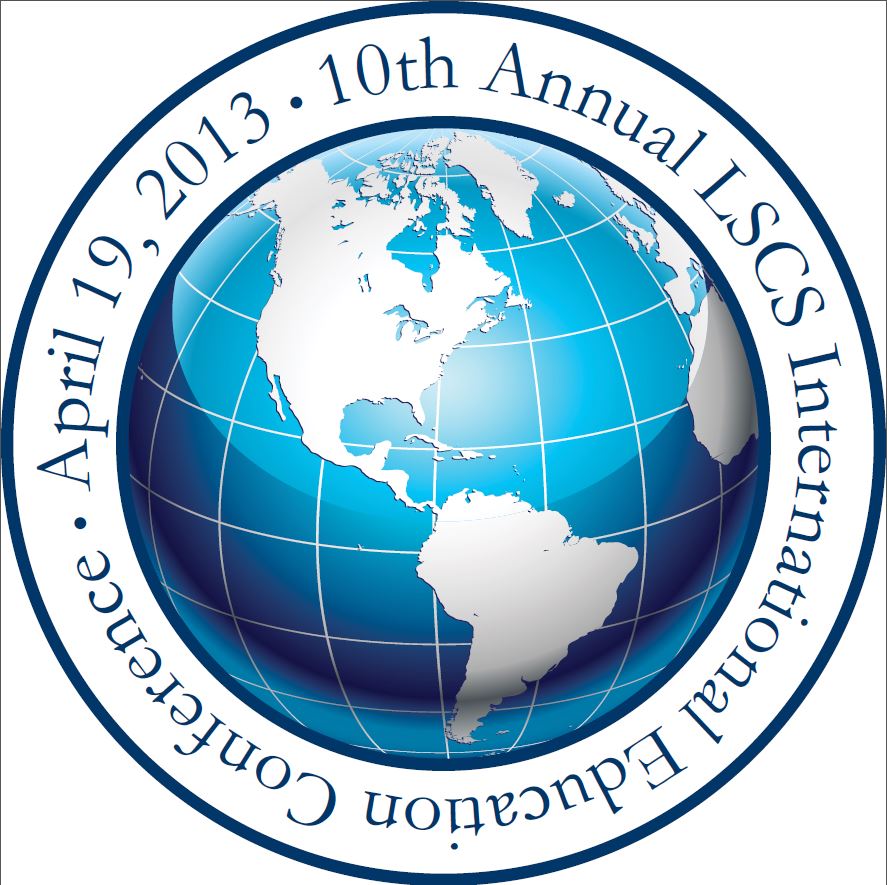 Theme: "Global Waterways"
Held: Friday, April 19, 2013, 8 a.m. to 3 p.m. at Lone Star College-North Harris
Conference Program
To view the conference program which details the topics offered throughout the day, visit:
Program
Photos
To view photos from the event, visit:
Photos
Poster Contest Winners
Lone Star College System hosts a poster contest for students to design and submit art work related to the International Education Conference theme. These three were recognized for their art:
Opening Keynote Session:
"From a Watery Grave: The Discovery and Excavation of La Salle's Shipwreck La Belle."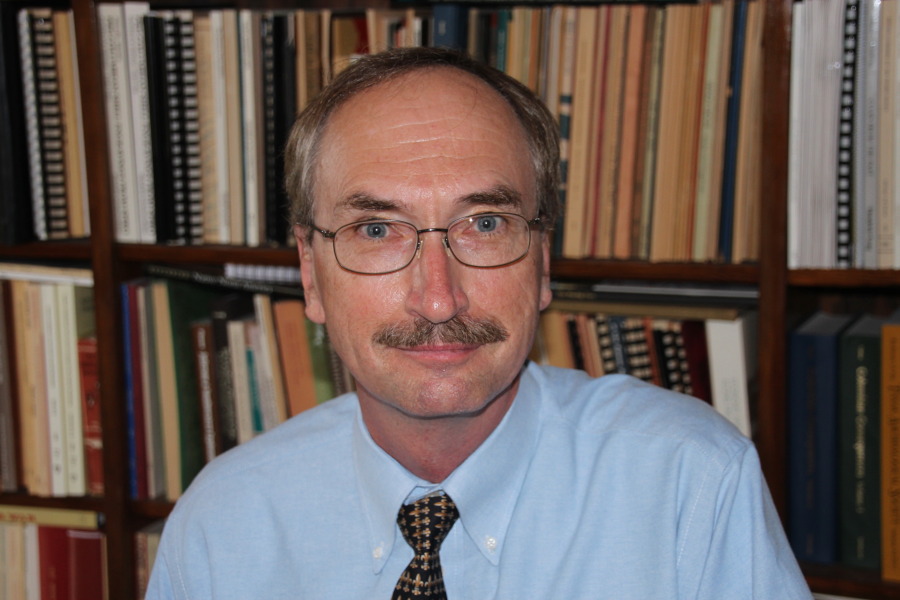 Dr. Jim Bruseth is a professional archeologist and is currently the Guest Curator of the Belle exhibit at the Bullock Texas State History Museum. He also serves as a Research Archeologist for the Friends of the Texas Historical Commission. Until his retirement from the Texas Historical Commission in 2011, he served as the agency's Director of the Archeology Division and was appointed a Deputy State Historic Preservation Officer. While at the Commission, he directed to excavation of the Belle shipwreck, recognized as one of the most important wreck recoveries in the world. Dr. Bruseth has been active in the field of archaeology for 40 years. His projects have been covered in national magazines such as National Geographic and Smithsonian Magazine. He has written several books and papers on archeology. His 2005 book From a Watery Grave (authored with his wife Toni Tuner), recounts the discovery and excavation of the French explorer's ship the Belle; the book has won two national book awards.
Luncheon Keynote Session:
"Global Waterways: Security in the Middle East"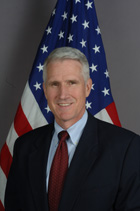 * General Mark Kimmitt, Brigadier General in the US Army and former Assistant Secretary of State for Political Military Affairs. Regularly on CNN, BBC, Al Jazeera.
The Honorable Mark T. Kimmitt served as the Assistant Secretary of State for Political-Military Affairs until January, 2009. In that capacity, he was responsible for all State Department political-military policy, with particular emphasis on security assistance and worldwide arms sales as well as serving as the primary liaison between the Departments of State and Defense.
From 2006 to 2008, Kimmitt served as the Deputy Assistant Secretary for the Middle East. In this position, he was responsible for defense policy development, planning, guidance and oversight throughout for the region. He was involved in every key defense deliberation during that period, to include operations in Afghanistan, the change in US strategy for Iraq in 2006, negotiating the 2008 Status of Forces agreement with Iraq and leading DOD efforts to enhance security in the Middle East through the Gulf Security Dialogue.
From 2004 to 2006, Kimmitt served as Deputy Director for Plans and Strategy at the United States Central Command under General John Abizaid. In that position he held key responsibilities for military planning efforts in Afghanistan and Iraq, theater-wide strategic planning, security assistance programs, and coordinated military efforts to bring NATO forces into combat operations in Afghanistan.
Kimmitt served for over 30 years as an officer in the United States Army in a wide variety of command and policy positions with extensive operational and combat experience abroad in Iraq, Bosnia, Kosovo, Macedonia, Korea, Germany, and Belgium. Prior to retiring with the rank of Brigadier General in 2007, his assignments included Deputy Director of Strategy and Plans at United States Central Command from 2004 to 2006 and Deputy Director of Operations and Chief Military Spokesman for Coalition Forces in Iraq in 2003 and 2004. He led soldiers, Rangers and paratroopers at every level of command within the United States Army Field Artillery.
He is a graduate of the United States Military Academy at West Point. He holds a Masters Degree (with Distinction) from the Harvard Business School. He also earned Masters Degrees from the School of Advanced Military Studies and the National Defense University, and a professional certification as a Chartered Financial Analyst (CFA). He served as Assistant Professor of Finance and Economics in the Department of Social Sciences at the United States Military Academy. His recent publications include Losing the War of Exhaustion (Foreign Policy.com, September 2009), Quiet Dogs in Iraq (Middle East Strategy at Harvard.com, September 2009) and War Games (The American Interest, July-August 2009).
* Luncheon Keynote Speaker was sponsored by the World Affairs Council of Houston.
---
For more information please email: IEC@lonestar.edu