Faculty and Staff
Dean
Maribeth Stitt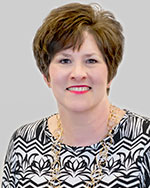 Maribeth Stitt, professor and the director of the Dental Hygiene Program, has worked at Lone Star College-Kingwood for 10 years. After earning her graduate degree, she became a consultant for LSC-Kingwood's Dental Hygiene Program through the planning and development stages. In 2003, Stitt was hired as the program director.
"My current passion is changing lives," she said. "I have been involved in dentistry for more than 30 years; during the first 18 years, I was a dental hygienist in a private dental practice. I love paying those years of experience forward."
Stitt earned a Bachelor of Science degree in Dental Hygiene from the Caruth School of Dental Hygiene at Baylor College of Dentistry in Dallas and a Master of Education degree in Allied Health Education and Administration from the University of Houston. She earned her master's degree while teaching part time for the University of Texas Houston School of Dentistry Dental Hygiene Program. Her professional awards include: Minnie Piper Stevens Professor Nominee from LSC-Kingwood, NISOD Teaching Excellence and John and Suann Rouche League of Innovation Award.
Email: Maribeth.Stitt@lonestar.edu
Phone: 281.312.8420
Office: ADM 209D
Web Site
Department Chair
Linda Holcomb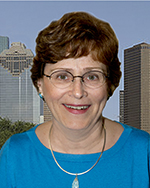 Linda Holcomb is chair of the business and professional office department. She joined LSC-Kingwood 17 years ago. Holcomb earned a Bachelor of Arts degree from the University of Texas at Austin and a Master of Business Administration degree from the University of St. Thomas.
Holcomb has many years of experience in the business industry and enjoys teaching business to students.
"LSC-Kingwood is a beautiful campus with a close knit, professional group of faculty, staff and administrators."
Email: Linda.A.Holcomb@lonestar.edu
Phone: 281.312.1567
Office: ADM 205-G
Web Site

Faculty
Sherry Young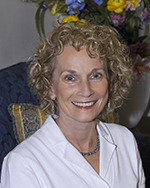 Sherry Young, professor of English, joined LSC-Kingwood in 1984. Young holds a Bachelor of Science degree in Business Education from the University of Southern Mississippi and a Master of Science degree in Business Education from Texas A&M University.
Young is the sponsor of the Fashionbook Club.
"Business has always interested me and literature is so rewarding and enriching," Young stated. "It's been great working with such great people and students at LSC-Kingwood. It's my second home."
Email: Sheryl.L.Young@lonestar.edu
Phone: 281.312.1697
Office: PAC 119-A
Web Site
Staff