LSC-Tomball Wall of Memories
Lighting of the Commons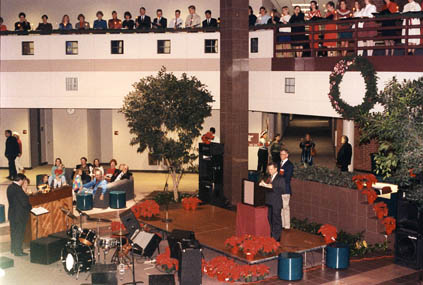 Many years ago, before Holiday Fest we had what was called Lighting of the Commons. The Commons area was strung with light all around and at a certain time of the evening, all of the lights would be turned on, including a giant Christmas tree. We had lots of singing, cookies, wassail, gingerbread, etc., and a lot of people crammed into the Commons area. Texas Master Chorale (then called The Tomball Community Chorus) led by Brad Bouley would come and sing, as well as other groups. I miss those days.
Submitted by Roger Jay, Professor - Math
Library Beginnings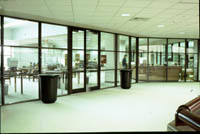 When the college was first built, I stopped by to see the library and I met Janice Peyton, the then director. The entire library was in boxes and it was fun to see the library before it was even finished. I went on to be hired by Janice to work part time as a reference librarian for 12 years. I went on to work full time at Kingwood and now at CyFair.
Submitted by Claire Gunnels