Health and Human Services
The LSC-North Harris Health and Human Services division provides instructional leadership to the allied health, nursing, kinesiology, and cosmetology programs of the college. The office of the dean dedicates itself to providing leadership, resources, and experience to the programs in order for our students to succeed and meet their personal, academic, and professional goals.
The division is recognized both locally and nationally as a premier allied health, nursing, kinesiology, and cosmetology educational institution for student success, innovation, partnerships, and economic progress. The division includes the EMS Professions, CHI School of Cosmetology, Health Information Technology, Kinesiology, Massage Therapy, Medical Assisting, Nursing, and Pharmacy Technology departments.
Meet the Dean of Health and Human Services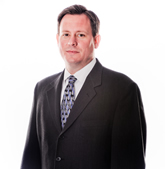 Dr. Bill Drees began as the LSC-North Harris dean of Health and Human Services in May 2012; however, he has been with the college since 1999. His previous service with the college includes being the director and professor of the Emergency Medical Services Professions program and several interim dean positions. He also continues to hold a faculty appointment with the University of Texas Health Science Center at San Antonio.
His academic background includes a Doctor of Education in Educational Leadership from Sam Houston State University, a Master of Arts in Education from the University of Texas at San Antonio, and a Bachelor of Science in Political Science from Texas A&M University.
Meet the Instructional Leaders
Dr. Viseeta Brown, Director of Health Information Technology
Tiffany Burton, Director of the CHI School of Cosmetology
Shirley Ennis, Director of Kinesiology and Wellness
Michael Tighe, Director of Massage Therapy
Dan Rathe, Director of EMS Professions
Dr. Nancy Lim, Director of Pharmacy Technology
Kellie Herrin, Director of Medical Assisting
Dr. Doris Jackson, Director of Nursing
Division Contact Information
Dr. Bill Drees
Dean
281-618-5406
HPB 101
Nemrac Figueroa
Division Operations Manager
281-765-7988
HPB 101
Linda Genco
Division Operations Specialist
281-618-1119
HPB 101
Madeleine Denison
Program Coordinator, Accreditation and Student Success
281-765-7873
HPB 200HH
Kenya Hicks
Academic Advisor for EMS Professions, Health Information Technology, and Pharmacy Technology
281-765-7957
WNSP 174G
Juanita Garcia
Academic Advisor for Nursing and Medical Assisting
281-765-7896
WNSP 174F
LaKeysha Jones
Academic Advisor for CHI Cosmetology and Massage Therapy
832-234-5606
CHI LSC-North Harris Building