LSC-University Park Faculty Library Services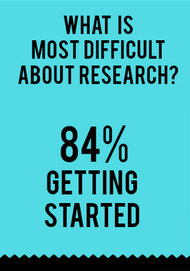 The reference librarians are available to teach your students where to find resources for their assignments, proper citation styles, information & source evaluation, avoiding plagiarism, and much more. We're all bona fide Masters of library & information science...research is where we thrive!
We can also create research guides tailored to your specific assignments to guide your students to appropriate academic sources.
Schedule a library instruction session: Bring your class to the library or have a librarian come to your class for all or part of the class period for everything from a basic orientation tour to research instruction. The instruction lab can also be reserved to allow your students in-class research time, but priority is given to those classes needing instruction. Note: instruction lab contains 24 computers.
Have a librarian embedded in your online class in D2L:

In your class, go to Support > User Access > Add Instructor or Observer and fill out the form, choosing "Librarian" for the role.
For a screenshot & more detailed instructions, visit our page on Integrating the Library Into Your Classes.
Available Resources: Materials on reserve available to faculty.

Portable laptop lab: for checkout to faculty with valid Lone Star ID; includes 30 laptops. Lab is available on a first-come, first-serve basis: the earlier you request it, the more likely it will be available. Instructors should be prepared to pick up the lab up to 2 hours in advance of their class and return it immediately after the class concludes.
To request: come to the circulation desk in the library, call 281.401.5316, or email UPLibrary-circ@lonestar.edu.

Faculty can place personally-owned copies of books or other materials on reserve in the library to make them available to students. To put items on reserve, bring them to the library along with a filled out form.
The Student Learning Resource Center provides a number of helpful and interesting services and events. Consider encouraging your students' attendance by offering extra credit or require their attendance to any of the following throughout the semester:
Tutoring Center
Writing Lab
Grammar Crammer
Galaxy 21
Library special seminars as offered

Check our calendar to know
what's coming up next!