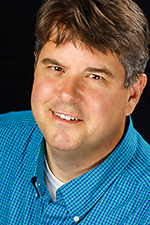 Professor of Drama
Chairman of the Drama Department and Live Entertainment Technology
Houston.C.Waites@LoneStar.edu
936.271.6127
Office: D202
Chase Waites is chair of Drama and Live Entertainment Technology at Lone Star College-Montgomery where his directing and design credits include Peter Pan, Dr. Jekyll and Mr. Hyde (Respondent's Choice-KCACTF) Private Eyes (Respondent's and Directors' Choice, Texas State KCACTF-2011), The 25th Annual Putnam County Spelling Bee, Lend Me a Tenor, Too Much Memory (Committee's Choice, Texas State KCACTF-2010), Rent, The Miss Firecracker Contest, And They Dance Real Slow in Jackson, Little Shop of Horrors, Five Women Wearing the Same Dress, A Trio of Ones, Mind's Prison, Goodnight Desdemona (Good morning Juliet), The Great American Trailer Park Musical, Noises Off, The Actor's Nightmare, Home Front, You're a Good Man, Charlie Brown, The Foreigner, The Shape of Things, The Sleeper, 96 Minutes, Sexual Perversity in Chicago, and The Problem. Chase teaches acting, introduction to theatre, and theatre history. A Ft. Worth native, he spent ten years in New Orleans where he served as the artistic director of theatre and fine arts department chair at Jesuit of New Orleans. Production credits in New Orleans include award-winning productions of Tracers, The Boys Next Door, The Compleat Wrks of Wllm Shkspr (abridged) and regional premieres of Dead Man Walking, The Who's Tommy, Footloose, and Copacabana. He received his B.A. in theatre from Centenary College of Louisiana and his M.F.A. in directing from the University of New Orleans. Chase also serves as KCACTF Region 6 Vice Chair, Member-at-large for Outreach in the Association for Theatre in Higher Education, is a member of Texas Educational Theatre Association and is Treasurer on the board of directors for the Crighton Theater in Conroe, Texas.