Tiffany R. Nirider, M.F.A.
Tiffany.R.Nirider@lonestar.edu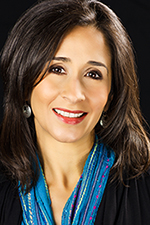 A native of Lafayette, LA, Tiffany Nirider has been involved in the world of dance for 33 years. She began teaching various dance forms at the age of 16 and started dancing professionally in 1997. She graduated summa cum laude with a B.A. in Mass Communication from the University of Southwestern Louisiana in 1996. Nirider obtained the Master of Fine Arts degree in dance from Sam Houston State University (SHSU) in 2004. During her time at SHSU, she performed extensively with the SHSU Dance Company and worked with distinguished artists such as Bill Evans, Shapiro and Smith and Joy Kellman. She also performed with the Raven Dance Project and won numerous awards. She is a member of Kista Tucker Dance, Inc. with whom she has performed at the Merce Cunningham Studio in New York, the Kennedy Center in Washington, D.C., and in California and Texas. Nirider has also performed with Chrysalis Dance Company (Houston, TX) and DanceSation Entertainment (Ft. Lauderdale, FL/San Diego, CA). Her teaching credits include the Lone Star College system and Sam Houston State University. She is currently an adjunct faculty member at Lone Star College-Montgomery. Her teaching repertoire includes modern, ballet, jazz, choreography, dance performance, dance appreciation, ballroom, and aerobics. As a choreographer, Nirider has set works in numerous settings including the university dance stage and community theatre.