Ted TALKS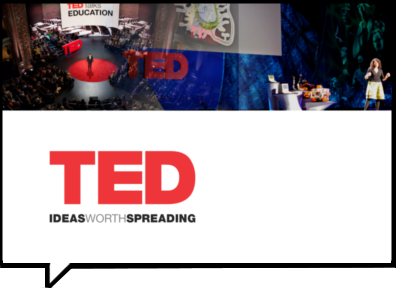 Every other Wednesday throughout the semester, come to the SLRC Teaching Gallery (12.805) at 11 a.m. with your lunch to watch and discuss a TED Talk. Everyone is welcome to attend!
What are TED Talks? "TED is a nonprofit devoted to spreading ideas, usually in the form of short, powerful talks (18 minutes or less)." Their aim "is to make great ideas accessible and spark conversation." Learn more about TED.






Schedule of topics:
Links take you to the TED Talk online if you'd like to watch in advance, but it's not required!
Adopt a TED!
Got a favorite TED Talk you think everyone ought to see? Adopt a TED this semester and moderate the conversation! Email the librarians to let us know which Talk and day you'd like to do.
Take the conversation online with #SLRCTED
#SLRCTED Tweets