Membership
Membership Fees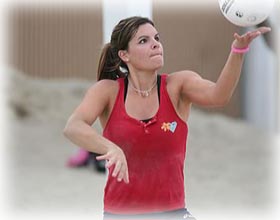 Through the Wellness Center's unique programming, you can enjoy a fully-equipped, professionally-staffed exercise facility located close to home or work.
The Wellness Center offers a wide variety of classes and workshops to suit your fitness and wellness needs.
Membership fee: $25.00
Employees and spouses see staff for special rates
Guidelines
Policy
All students, community members, and Lone Star College employees must abide by all policies established for the use of the facilities. Participants are expected to be responsible, courteous and respectful. Failure to comply with the rules and regulations of the facility may cause a user to lose program privileges.
Personal training services are prohibited.
Unauthorized video recording or photography is prohibited.
The use of tobacco, alcohol or drugs in any form is prohibited in all areas.
Use of the studio room by individual students or other persons is prohibited. Student organizations and/or other organizations may reserve the use of the facility via a request placed through the LSC-Montgomery Room Reservation Coordinator.
No food is permitted in the Wellness Center; water bottle containers are recommended.
Check In
On each visit, students, community and employees are required to sign-in at the front desk and show their LSC-Montgomery identification card or community membership card.
Dress Code
Athletic shoes (i.e. tennis, jogging, walking, aerobic etc.) must be closed toe/heel.
Wearing inappropriate attire may result in being asked to leave the facility.
This is highly recommended for safety.
Locker Room
Please do not leave any valuables (i.e. jewelry, wallets, purses etc.) in lockers or unattended.
At the end of each semester, remove all items and locks from the lockers by the posted date as any remaining locks and Items will be discarded.
The Wellness Center is not responsible for items left in lockers.
The Wellness Center staff will not accept responsibility for watching or handling personal items.
Lone Star College, the Wellness Center and any of its staff are not responsible for lost or stolen items.
Weight Room
All weights (i.e. weight plates, dumbbells and barbells) must be re-racked in the designated area and members are to wipe down all equipment after use.
No powdered chalk allowed.
Safety
LSC-Montgomery Wellness Center recommends using a spotter when using weight equipment.
All injuries must be reported to staff immediately and an accident report will be filled out.
LSC-Montgomery is not responsible for injuries or accidents that may occur.
Age
If you are not enrolled at LSC-Montgomery, for credit classes, you must be at least 18 years of age and a member to use the Wellness Center or attend a fitness class.
The Wellness Center does not provide childcare. No children are allowed in the Wellness Center facilities.