Program Overview
ARTS1301 Art Appreciation
July 11 - July 30 (3 weeks) Second Summer Session
Madrid & Barcelona, Spain - Saturday, July 16 - Wednesday, July 27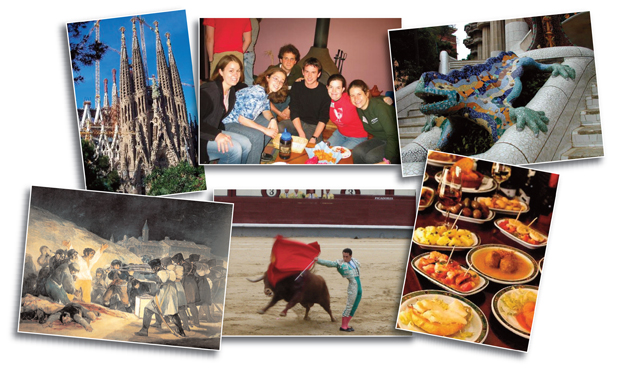 Art Appreciation
During the Second Summer Session 2011 program students will have an opportunity to complete coursework for ARTS 1301 Art Appreciation. This program is an introductory course that studies the visual arts (painting, architecture, sculpture and crafts) through an exploration of their purpose and processes. This course is for non - majors and art majors or minors who have little or no background in art. The objectives of the course will be accomplished through a 5 day study in the US and a 10 day tour and study in Madrid and Barcelona, Spain.
Study Abroad, a respected element of classical education, is one of the most effective methods of attaining an in-depth understanding of and appreciation of art. This tour and study in Spain (Madrid and Barcelona) will provide students with an opportunity to develop a genuine life-long appreciation for the visual arts from their experience in what may be your only art class experience.

Course Descriptions: ARTS 1301 Art Appreciation
Professor
In Fall 2008, professor Sims traveled to Madrid, Salamanca, Barcelona, and Figueres, Spain to research study abroad opportunities.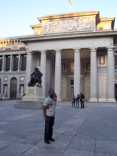 He visited museums and viewed many works of art and kept a travel blog to share his experience with you. In addition, Professor Sims enrolled in 8 weeks of intensive Spanish classes.
Travel Blog >>>

Contact
Eric T. Sims - Professor of Art
LSC-North Harris
Fine ARTS Building
Suite 204
281.618.5572
erict.t.sims@lonestar.edu