Career Counseling
Career Readiness Events
What is your financial IQ? Get info and tips on:
Budgeting
Credit
Saving for College
The TRAC Center partners with Wells Fargo to provide students with the tools to be smart about their finances. Stay connected with the TRAC Center for updates on future presentation dates!
*******************************************************
Job Fair
Looking for a job? Bring your resume to the job fair to apply on the spot!
Need help with your resume?
Contact the TRAC Center for an appointment at 936-271-6218 for an appointment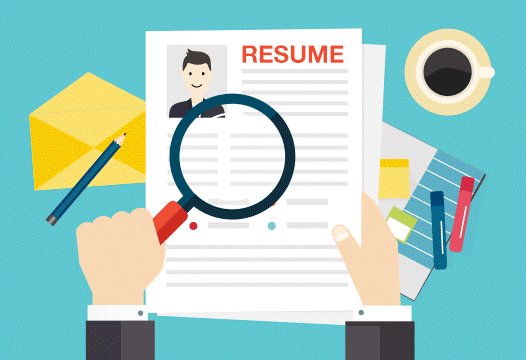 Here are some excellent resources to get you started:
RESUMES, CVs, COVER LETTERS: https://ocs.fas.harvard.edu/resumes-cvs-cover-letters
RESUME TEMPLATES: https://collegegrad.com/resumes/quickstart
*******************************************************
Career Readiness Program Workshops

Did you miss out on our workshop presentations that can enhance your approach to future career opportunities? No worries...we will offer more in Fall 2017. Or, you can access them via D2L. Check with the TRAC Center for more information.
| | | |
| --- | --- | --- |
| Resume Writing | TBA | TRAC Center, C227 |
| Interviewing | TBA | TRAC Center, C227 |
| Job Search | TBA | TRAC Center, C227 |
| Work Ethics | TBA | TRAC Center, C227 |
Look what students & others have said about the Career Readiness Program:
"It was really helpful because it gave me knowledge of what to expect at the time of an interview on a Marketing company, my future work field. I recommend this workshop because it builds part of the future we all have as employees." Danila Piasco, Maverick Leader
"I recently completed the Career Readiness Program with Myla Crouse PT Counselor. In the program there are a total of four workshops that I attended and each one was very informative and helpful in guiding me in my career preparation. I feel this program is very useful and should be implemented and used by all students working towards their career at Montgomery-LSC." Jodie Nanni
"(Because of the Resume Workshop) I'm very happy with the turn-around response when I send my resume off to employers." Autavia Alexander, Human Services student
"I wanted to let you know that I appreciated your recommendations and the mock interview was very useful." Kind regards," Stacy Walston (Gigi)
"My students have enjoyed the job training classes offered through the TRAC Center by Myla Crouse. I bring eight high school seniors who excitedly compare notes and topics from each of the sessions. The thorough handouts, lecture information, and illustrative videos keep their attention and give them confidence about their future job searches. Suggestions about volunteering, writing a first time resume, power posturing, and preparing an elevator speech have all helped them with a direction to start the job search process. Thank you for the effort you have put in to making the classes profitable."
Becky Burchett, Calvary Baptist School
*******************************************************
POWER SERIES Workshops
FALL 2018 DATES TO BE ANNOUNCED
Since 2006, the POWER SERIES has hosted many executives from various industries who have shared with students key strategies on how to be successful in the professional world. From hospitals to oil companies, information technology firms, entrepreneurial start-ups, and others, these presentations have provided a wealth of information on what students may need to consider when looking toward a future career...whatever the industry.
What will YOU need to be successful in YOUR professional career? Don't miss out on these opportunities to upgrade your approach to a future in the professional world!