Associations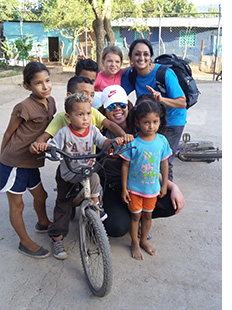 In March 2016 Professor Shamim Arastu and Professor Valerie Jefferson traveled with 10 students to Nicaragua to engage in community service and immersion experience through the Center for Civic Engagement's Alternative Spring Break Program. Several of the students are pre-service teachers.
Their hope was to expand our students' world view by immersing our students' into the Nicaraguan culture and by helping them to understand the day to day lives of Nicaraguan people. 
Students visited and worked with La Esperanza, a non-profit, non-denominational organization that serves families in need. We raised $3000 to purchase supplies and worked with La Esperanza Granada to build a home for a family and serviced the children in the local elementary school.
The experience was transforming for our students and for the family they served.
ATPE (Association of Texas Professional Educators)

Our club members are given an opportunity to become not only members of our Future Professional Educator Club (FPE) on our campus but also gain membership to ATPE, a state-wide Teacher organization. ATPE provides advocacy and provides pre-service teacher seminars on interview skills, resume preparation, etc.
Contact: Professor Shamim Arastu, the FPE club Advisor
Website: http://www.atpe.org/
NACCTEP (National Association of Community College Teacher Education Programs)

Our AAT is affiliated with this national organization to receive up-to-date information about national news in education as well as support for advocacy efforts for community college teacher programs at the national and state levels. Through this organization, we are given national initiatives that would benefit our AAT as a whole.
Contact: Professor Fay Lee, Executive Member-At-Large of NACCTEP
Website: http://nacctep.org