Searching For Jobs
CareerStar


JOB SEARCH FOR LSC STUDENTS & ALUMNI
CareerStar is Lone Star College's job placement website for our students and alumni which is specifically focused on our degree programs.
Explore degree programs at Lone Star College
Create and post your resume
Search and apply for jobs and internships
Contact the Career Services Office for access to CareerStar:
CF-CareerServices@lonestar.edu
281.290.3260
CASA 109
Job Connection Days
Job Connection Days are job fairs for students and community members to meet with area employers who are hiring. Don't forget to bring copies of your resume!
Upcoming Events
Spring Semester
February 12, 2019
April 9, 2019
Job Connection Days are held in the College Center (CENT building) from 11:00 am - 1:00 pm.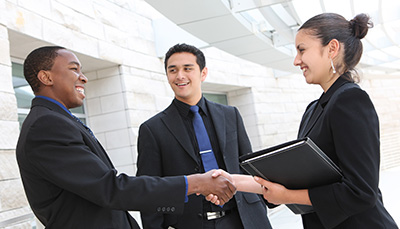 Counseling, Career and Disability Services
Career Services posts positions outside the Counseling Office (CASA 109).
Check Career Resources for other job search resources.
LSC-CyFair Career Services Team
For appointments call our main number: 281.290.3260
Sue Ayers, M.S., LPC
Career Counselor
Leonard N. Dorsey II
Program Manager, Career Advising
Mary A. Fitzgerald, MA, GCDF, CCSP
Career Counselor