Faculty


The Undergraduate Research Institute (URI) seeks to support faculty in the development of through professional development opportunities, facilitating cross-disciplinary collaboration, and funding faculty seeking to incorporate teaching methods that support undergraduate research.
Funding your project
Mini-grants are available to support faculty and students seeking to embark on undergraduate research projects.
The purpose of this grant is to support the development of pedagogical methods supporting undergraduate research methods among faculty and research skills among students.
Projects selected for this grant will develop undergraduate research skills by allowing students to complete an original research project or contribute to a larger research project, or develop skills necessary for conducting original research.
Eligibility
All faculty teaching at Lone Star College-Montgomery and/or Lone Star College-Conroe Center.
Post Project Reporting Expectations
All recipients are expected to:
Submit a summary report of project results, lessons learned, and recommendations for future implementation. Applicants are encouraged to submit results to professional publications supporting undergraduate research

Submit teaching materials developed for the project to the Undergraduate Research Institute repository.
Currently Accepting Applications:
Faculty Mini-grant Award Recipients
| | | |
| --- | --- | --- |
| Name | Department | Project Title |
| Missy Dennis | English | Service Learning-Collaboration Project |
| William Morgan | History | Analysis of Slave Sale Records |
| Crista Force | Chemistry | A Brief Introduction to Instrumental Analysis |
| Janeu Houston | Biotechnology | Biotechnology |
| Anitha Iyer | Biology | Growing Your Food |
Resources
Join the URI Committee
The URI Committee is open to all faculty. Please join us! Email MC-URI@lonestar.edu for more information.
Featured Researcher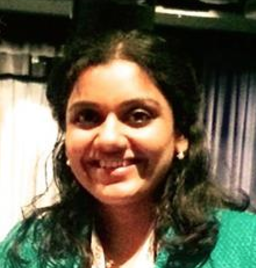 Vasupradha Vasudevan
Fall 2016 Student Mini-grant Recipient
Researching: Chlamydomonas Reinhardtii Used as a Model Organism for the Expression of a Prokaryotic Housekeeping Gene