LSC-University Park Music Faculty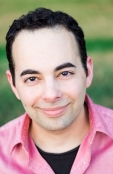 AARON ALON, DMA
Chair of Music & Drama
Director of Music, Professor of Music
Aaron.Alon@LoneStar.edu
Office: B12.110 | 281.290.5009
DMA in Composition, Rice University Shepherd School of Music, 2009
MM in Composition, Cleveland Institute of Music, 2005
BA with Honors in Music, University of Chicago, 2003
Aaron Alon is the director of music at Lone Star College-University Park. Until 2017, he was a professor of music and lead faculty for the department of music, drama and dance at Lone Star College-CyFair, where he was named a 2014 Distinguished Faculty Member and a 2015-2016 Faculty Excellence Award winner. He is also the director of the composition program at the American Festival for the Arts and has taught at Rice University's Shepherd School of Music, Alvin Community College, Writespace Houston and several continuing education programs in the greater Houston area. His music has been performed in concert halls around the world, released on several CDs, and awarded numerous national and international composition honors. He is also active as a playwright, lyricist, musical theatre composer, director, producer and filmmaker. He wrote and directed the 2017 award-winning feature film musical BULLY. He is also a founding member of Thunderclap Productions, a production company dedicated to presenting new, lesser-known and underperformed plays, musicals and screenplays, and serves as president of its board of directors.
---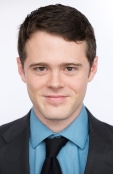 STEPHEN ASH, MM
Adjunct Instructor of Music
Stephen.Ash@lonestar.edu
MM in Vocal Performance and Pedagogy, University of Houston Moores School of Music, 2018
BM (summa cum laude) in Vocal Performance, University of Mary Hardin-Baylor, 2016
Stephen Ash is an active performer on the operatic stage, and in the concert hall. He recently performed the roles of Paolino in Il matrimonio segreto, Tybalt in Roméo et Juliette, Truffaldino in The Love for Three Oranges, and Lindoro in L'italiana in Algeri. He also appeared as the Sailor in Dido and Aeneas at the Milton Abbey Summer Music Festival in Dorset, UK. Always eager to perform contemporary works, he created the role of Joseph Surface in the world premiere of Robert Nelson's The School for Scandal. Based in Houston this season, he looks forward to performing the role of Nemorino in the The Elixir of Love with Houston Grand Opera's Opera To Go! A versatile performer, he is also in demand as a soloist for oratorio and chamber music performances. Also passionate about teaching and cultivating well-rounded musicians, he teaches a variety of musical disciplines including music theory, ear training, vocal diction, and private voice lessons.
---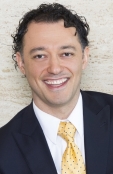 CARLOS ANDRÉS BOTERO
Adjunct Instructor of Music
Director of the String Ensemble
Carlos.BoteroVargas@lonestar.edu
DMA in Progress in Orchestral Conducting (ABD), Michigan State University, exp. 2019
MM, Escuela Reina Sofia, Centro Soto Mesa, Madrid, Spain, 2004
BM in Viola Performance, Universidad Eafit, Medellin, Colombia, 2002
Carlos Andrés Botero's life mission is to change the lives of young artists and positively impact communities through the making of music. Carlos is Resident Conductor for the national youth ensemble of Colombia, Filarmónica Joven de Colombia, leading these talented players each year in their international tour, while maintaining an active career as a guest conductor both in North and South America. He serves as orchestra consultant for Sinfónica UNAB, Aruba Symphony Academy, and Festival Esmeraldas in Ecuador, and teaches at Rice University in Texas and several universities in Colombia. Carlos is currently the Musical Ambassador and Assistant Conductor of the Houston Symphony and Co-Host on both its Musically Speaking Concert Series and On the Music podcast. He is also the main conductor of the Aruba Symphony Orchestra and leads the orchestra program of the American Voices Foundation's Youth Excellence on the Stage Program in Beirut, Lebanon, and coordinates the team of researchers that delve into the Latin American symphonic music with the Filarmónica Joven de Colombia.
---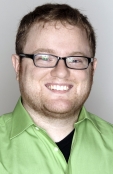 MARK BULLER, DMA
Adjunct Instructor of Music
Mark.A.Buller@LoneStar.edu
DMA in Composition, University of Houston, 2015
MM in Composition, Bob Jones University, 2010
BM in Piano Performance, Bob Jones University, 2008
The music of composer and pianist Mark Buller has been performed in a wide variety of locations from Carnegie Hall to Houston's Wortham Center to venues in Europe, South America and Asia. He has been commissioned by a range of organizations, including the Atlanta Symphony Orchestra, Houston Grand Opera (for two 45-minute operas, an extended choral work, and numerous art songs), the Houston Symphony and River Oaks Chamber Orchestra. For two years, he was a member of the Da Camera of Houston Young Artist Program, which also commissioned a number of chamber works. Buller's three operas to date (all with libretti by Charles Anthony Silvestri) have been performed a combined 190 times, and his art songs have been performed around the world. His chamber works have won awards as well: Regressive Variations won the national Rapido! Composition Contest, and String Quartet No. 3 was the winner of the Sarofim Composition Award.
---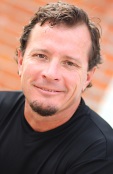 LAMAR BURKHALTER
Adjunct Instructor of Music
Director of the Percussion Ensemble
Lamar.Burkhalter@LoneStar.edu
Lamar Burkhalter is an award-winning educator, clinician, arranger, and performer. He currently serves as a full-time clinician and the Music Director for the NFL Houston Texans and recently served as the Music Director for Super Bowl LIVE and the Percussion Entertainment Director for the recent MLB World Series in Houston. Mr. Burkhalter is the founder and Executive Director of the Percussion One Foundation, a renowned Houston-based independent percussion group that has performed internationally. He is endorsed by Yamaha Percussion, Evans Drumheads, Zildjian Cymbals, Vic Firth Sticks and Mallets, and Latin Percussion Music Group.
---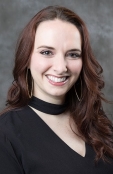 LEAH DYER, MM
Assistant Professor of Music
Director of the Concert Choir
Leah.E.Dyer@LoneStar.edu
AD in Vocal Performance, Carnegie Mellon University, 2012
MM (summa cum laude) in Vocal Performance, Ohio State University, 2008
BME (magna cum laude) in Vocal Music Education, Texas Christian University, 2006
Contemporary Commercial Music Vocal Pedagogy Certified, Shenandoah Conservatory, 2018
Leah Dyer is a classically trained soprano with extensive performance experience in opera, oratorio, musical theater and jazz. She made her Carnegie Hall debut as a soprano soloist with the New York Pops. She has also served as a resident artist with Opera Theater Pittsburgh, Pine Mountain Music Festival, Opera Saratoga, Central City Opera and Quantum Theatre. While she loves performing, her first love is teaching students to develop a deep appreciation of music in its varied forms and settings, whether that be in a classroom, concert or private lesson setting. Dyer is a member of National Association of Teachers of Singing, American Guild of Musical Artist, Phi Kappa Phi and Phi Kappa Lambda.
---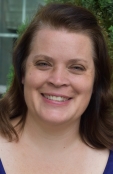 ERICA GARCIA, MM
Adjunct Instructor of Music
Erica.Garcia@LoneStar.edu
MM in Clarinet Performance, University of Oklahoma, 2004
BM in Clarinet Performance and Pedagogy, Brigham Young University, 2002
Erica Garcia has performed and taught clarinet for more than 20 years throughout Illinois, Utah, Oklahoma, Michigan and Texas. She has performed as a soloist with the Brigham Young Chamber Orchestra throughout the Eastern United States, as well as with the Utah Symphony in Salt Lake City. She studied with Bernard Steiner, Russ Dagon (Northwestern University, Milwaukee Symphony) and Leslie Grimm (Chicago Symphony Orchestra) through her high school years. She earned her Bachelor of Music degree in Clarinet Performance and Pedagogy from Brigham Young University, where she studied with David Randall and her Master of Music degree in Clarinet Performance from University of Oklahoma, where she studied with David Etheridge. Besides teaching, she has worked in arts administration at the University of Oklahoma Clarinet Symposium, Longy School of Music and the Detroit Symphony. ?
---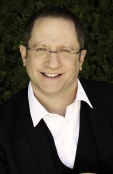 MARC GARVIN, BFA
Adjunct Instructor of Music
Marc.Garvin@lonestar.edu
BFA in Guitar Performance from Carnegie-Mellon University, 1986
Marc Garvin is a guitar soloist, chamber music performer, radio show host and well-known instructor. As a professor of guitar, he is currently on the faculties of Houston Community College, Lone Star College and St. Francis Episcopal School. He has a well-attended private guitar studio. In addition, he has been on the faculties of Carnegie-Mellon University, Houston Baptist University and Lamar University. Many of his students have been accepted to prestigious music schools including the New England Conservatory of Music, the University of Texas and Northwestern University. As a performer, he has accompanied Italian soprano Cecilia Bartoli (HGO's Barber of Seville) and legendary Italian tenor Luciano Pavarotti (Recital with the Houston Symphony). He's played with The Houston Ballet in Canada and at the Kennedy Center in Washington. Recently, he gave seven performances in Spain as part of ChamberArt Madrid. In addition, he was the co-host of Houston Public Radio's "Pulling Strings" – a weekly show featuring instruments that are picked, plucked, and strummed.
---
JD GUZMAN
Adjunct Instructor of Music
JD Guzman is from Kingsville, Texas. He is a proud alumnus of the Harlingen HS band under the guidance and mentorship of Ronnie Rios. Mr. Guzman has worked for Spring Independent School District for the past eighteen years as a master class and private instructor, where he served as Percussion Director at Spring High School for 10 years. Mr. Guzman is a clinician/artist in jazz, salsa, rock, R&B, orchestral, and commercial music styles. He has had the opportunity to share the stage with such musicians as Wayne Bergeron, Bill Evans, John Faddis, Wynton Marsalis, Arturo Sandoval, Diane Schuur, and Victor Wooten. Mr. Guzman was also a member of the NFL's Houston Texan Drum line, NBA's Houston Rockets drum group "BIG BANG!" and the Cadets Drum and Bugle Corps, where he worked as part of the instructional staff. He is an active member of Texas Music Educators Association, Texas Bandmasters Association, Jazz Educators Network, Texas Jazz Educators Association, and the Percussive Arts Society. In addition, he is an active clinician/artist for Innovative Percussion, Pearl Adams Corporation, and Sabian Cymbals.
---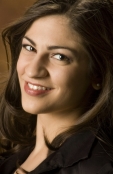 MARIA ANNETTE KHOOBYAR, MM
Adjunct Instructor of Music
Maria.Smith@lonestar.edu
MM in Vocal Performance and Pedagogy, University of Houston Moores School of Music, 2018
BMA in Vocal Performance (minor in dance & theatre), Brigham Young University-Idaho, 2010
Maria Khoobyar is a soprano native to Washington DC. She recently covered the role of Alice Ford in Verdi's Falstaff as a young artist with Martina Arroyo's Prelude to Performance in NYC. She performed with Houston Grand Opera for six seasons, most notably in the ensemble of the World Premiere of Carlisle Floyd's Prince of Players, and as a chorister and dancer in the North American Premiere and the 2014 Lincoln Center Festival's performances of Mieczyslaw Weinburg's The Passenger. She has also performed with ECHO Orchestra of Houston as a guest artist. Other recent roles include Suzel in Mascagni's L'amico Fritz, Fata Morgana in Prokofiev's Love for Three Oranges, Beatrice Fazzobaldi in John Musto's The Inspector, Sarah Good in The Crucible, Pamina, Micaela, Fiordiligi, and Belinda. In December 2018, she will sing the role of Mimi in La Bohème with Operativo.
---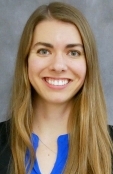 CAROLINE KRAUSE, MM
Adjunct Instructor of Music
Caroline.Krause@lonestar.edu
MM in Piano Performance, University of Houston, 2018
BM in Piano Performance, University of Iowa, 2016
Caroline Krause teaches and performs frequently in the Houston area and beyond. She works with students in group and individual settings, most recently teaching group piano classes at the University of Houston. An active performer, she placed second in the Moores School Concerto Competition in 2017. She has soloed with the University of Iowa Chamber Orchestra and the Fort Dodge Area Symphony. Ms. Krause shared second prize in the 2015 Liszt-Garrison Festival and International Piano Competition, as well as receiving the Best Interpretation Award for a piece by an American composer. During the 2014-2015 season, she participated in the University of Iowa Rzewski Project, performing portions of The People United Will Never Be Defeated! across the Midwest. Ms. Krause has been an active member of Music Teachers National Association since 2017.
---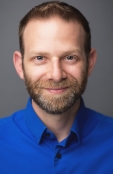 WESLEY LANDRY, MM
Adjunct Instructor of Music
wesley.landry@lonestar.edu
MM in Vocal Performance, University of Houston Moores School of Music, 2005
BM (magna cum laude) in Vocal Performance, University of Nebraska-Omaha, 2003
Wesley Landry, baritone, has been praised for his "wondrously rich and pure" singing by the Houston Press. Some favorite recent roles include Dr. Falke in Die Fledermaus and Dr. Malatesta in Don Pasquale (Opera in the Heights), Trevor in Courtside (world premiere, HGOco), and Masetto in Don Giovanni (New York Lyric Opera Theatre). He is also a champion of new music, having toured in over 400 performances around Texas with Houston Grand Opera's Opera to Go! and having premiered new songs and song cycles, including those by local composers Mark Buller and Mary Carol Warwick. He has been a member of the Houston Grand Opera Chorus since 2005 and has sung in over 40 different mainstage productions. He currently serves as the Director of Music at St. Mark's UMC in Houston's historic Heights neighborhood.
---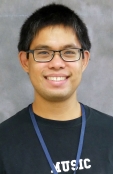 J.R. PAREDES, MM
Adjunct Instructor of Music
Joseph.R.Paredes@lonestar.edu

MM in Composition, Rice University Shepherd School of Music, 2006
BM in Composition, Trinity University, 2004
J.R. Paredes is a Houston-based producer, mixer, engineer?, composer, and songwriter who owns his own production company and recording studio, Satellite Music Group, where he has worked with clients from all over the world. Several of his clients have received radio play throughout the U.S. and abroad with some reaching Top 40 charts in Europe. Many have gone on to sign with prominent record labels. J.R. is also an active member of The Recording Academy and is a voter for the GRAMMY Awards. J.R. has trained directly under multi Grammy-winning industry legends David Kahne, Michael Brauer, and Chris Lord-Alge, and he has over 20 years of experience making records and composing music.
---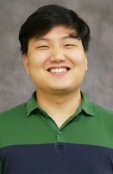 SAMUEL PARK, MM
Adjunct Instructor of Music
samuel.park@lonestar.edu
MM in Violin Performance, The Juilliard School, 2016
BM in Violin Performance, Cleveland Institute of Music, 2014
An Arizona native, Sam made his solo debut with the Phoenix Symphony Orchestra at the age of 15. He has since participated in prestigious music festivals such as the Tanglewood Music Center, the Pacific Music Festival and Music Academy of the West. Recent performances included collaborations with renowned artists such as Gil Shaham, Desmond Hoebig, Brinton Smith, Phillip and David Ying, and the Orion String Quartet. Sam is currently studying at Rice University. Major teachers include Paul Kantor, Joel Smirnoff, Joan Kwuon, and Catherine Cho.
---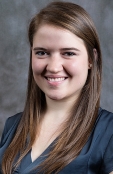 JOANNA EVELYN REEDER, MM
Adjunct Instructor of Music
Joanna.Reeder@lonestar.edu
MM in Piano Performance and Pedagogy, University of Houston, 2017
BM in Piano Performance, Furman University, 2015
Pianist Joanna Evelyn Reeder is an active performer, accompanist, and pedagogue. A recent graduate of the University of Houston, she completed training in music pedagogy, interning under Dr. Courtney Crappell and studying performance with Nancy Weems. Reeder has taught private and group piano at the University of Houston and is a teaching artist for the American Festival for the Arts. An active member of the Houston Music Teachers Association, she maintains a studio of private and group piano students. Reeder has given numerous solo recitals and appeared as a concerto soloist with the Furman Symphony Orchestra, Charlotte Symphony Youth Orchestras, and Union Symphony Orchestra. She continues to perform as a collaborative pianist, most recently with the University of Houston Chamber Orchestra. Reeder has presented her research at the Music Teachers National Association Collegiate Chapters Pedagogy Symposium, the Texas Music Teachers Association Annual Convention, and the Graduate Association of Musicologist and Theorists student conference. She is a member of the national music honors society, Pi Kappa Lambda.
---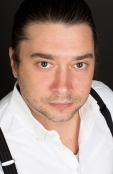 CHAD ROBINSON, Ph.D.
Adjunct Instructor of Music
Chad.A.Robinson@LoneStar.edu
PhD in Composition, King's College, London, 2014
MM with Honors in Composition, Carnegie Mellon University, 2010
BM (cum laude) in Composition, University of Houston, 2008
AA in Music, College of the Mainland, 2005
Houston-native Chad Robinson Ph.D. is the artistic director and founder of Texas New Music Ensemble, a Houston-based, mixed chamber ensemble focused solely on the work of Texas composers. As a composer, he has worked with many prestigious ensembles and soloists, such as Ethel, Lontano, the Jack Quartet, the Parker Quartet, Musiqa, George Vosburgh, Mary Dullea and Emma Steele. His music has been performed throughout North America, as well as in Europe and Turkey. He has received awards and grants throughout his career, including 1st prize in the Carnegie Mellon School of Music Orchestral Composition Competition, 2nd prize in the Louisa Stude Sarofim Composition Competition, a King's College London Music Research Grant, and the KCL Arts and Humanities Research Grant. Robinson has studied with some of America's and Europe's most distinguished composers, including Marcus Maroney, Leonardo Balada and Rob Keeley.
---
SANDRA SALSTROM, MM
Adjunct Instructor of Music
Sandra.L.Salstrom@LoneStar.edu
MM in Ethnomusicology & Anthropology, University of Texas at Austin, 1990
BM in Ethnomusicology & Anthropology (magna cum laude), Univ. of Washington, 1984
AA, North Seattle Community College, 1980
Sandra Salstrom is a Houston-based harpist and musicologist who has been teaching for the Lone Star College System since 2002. Her areas of interest include ethnomusicology, systematic musicology, anthropology, harp performance, acting and computers. In the early 1990s, she published several articles on the music industry. She is a member of the Phi Kappa Phi, Phi Kappa Lambda and Phi Theta Kappa honor societies. In addition to her courses on Lone Star College campuses, Salstrom has been an active harpist and harp teacher in Houston, Austin and Seattle.
---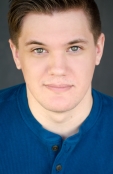 TAELON STONECIPHER
Adjunct Instructor of Music
Director of the Pop Singers Ensemble
Taelon.Stonecipher@lonestar.edu
BFA in Musical Theatre, University of Texas at El Paso, 2012
Taelon Stonecipher is an active performer and voice teacher in the Houston area. As an actor/singer, he has performed at many of Houston's great theatre companies, including Main Street Theater for Youth (Lyle the Crocodile, Charlie Brown Christmas, Shrek), Obsidian Theater, the Ensemble Theatre (Fly- Regional Premiere), Unity Theatre (Plaid Tidings), Island ETC (Next to Normal, Godspell, Urinetown) and Houston Grand Opera. With HGO, he had the pleasure of appearing in two World Premieres, Jake Heggie's It's a Wonderful Life (Mr. Ruffino/Chorus) and Monkey and Francine in the City of Tigers (Monkey). He also made his film debut last year in Aaron Alon's BULLY.
---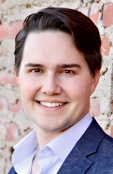 MARK THOMAS, MM
Adjunct Instructor of Music
Mark.Thomas@lonestar.edu
MM in Vocal Performance, University of Houston Moores School of Music, 2016
BA in Liturgical Music with Vocal Emphasis, University of Saint Thomas in St. Paul, 2011
Mark Thomas is a Lyric Tenor from the great state of Texas. In recent seasons he made his Houston Grand Opera debut as Isaiah in the World Premiere of David Hanlon's After the Storm, sang HGO's workshop of Carlisle Floyd's The Prince of Players, won the Houston District Competition of the Metropolitan Opera National Council Auditions, and sang the roles des Grieux in Massenet's Manon, Ruggero in Puccini's La Rondine, Konstantin Levin in David Carlson's Anna Karenina, and Roméo in Gounod's Roméo et Juliette with the Moores Opera Center. He has also performed with Des Moines Metro Opera as an Apprentice Artist and HGOco's outreach program, Opera to Go!
---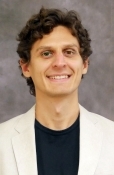 CHRISTOPH WAGNER, MM
Adjunct Instructor of Music
Christoph.Wagner@lonestar.edu
MM in Cello Performance, Indiana University, 2017
BM in Cello Performance, University of Music Frankfurt (Germany), 2015
Christoph Wagner is a prize-winning cellist and sought-after chamber musician and pedagogue. He received first prizes at the German Youth Competition "Jugend Musiziert;" won the competition "Ribalta Mozart Italia" in Italy, as well as the "Peter-Pirazzi-Competition" in Germany in 2013; and was prize winner of the National Society of Arts and Letters-competition in Bloomington/IN in 2016 and 2017. He was scholarship holder from the "Live Music Now-Yehudi Menuhin"-Foundation, the "Richard-Wagner-Verband" Frankfurt, the LIONS-Club Karlsruhe and the "Theodor-Rogler Foundation for Young Musicians." As a member of the "Junge Deutsche Philharmonie," he performed in major concert halls in Europe such as the Berlin Philharmonic and the Concertgebouw Amsterdam under renowned conductors, like Jonathan Nott, Lothar Zagrosek and Stefan Asbury. He played in the "Gürzenich-Orchestra/Opera Cologne" in the season 2013/2014 and has performed on festivals in Switzerland, Croatia, France, Italy, South-Africa, South-America and the US. Christoph Wagner is currently pursuing a DMA at the Shepherd School of Music at Rice University.
---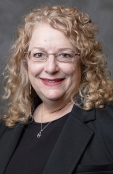 EVE WOODARD, MM
Adjunct Instructor of Music
Eve.Woodard@lonestar.edu
MM in Guitar Performance, Sam Houston State University, 2011
BM (summa cum laude) in Guitar Performance, Houston Baptist University, 2000
Eve Woodard is an established professional guitarist in Houston. Her experience includes playing guitar (electric, acoustic, and classical) and playing electric bass in a variety of styles including jazz, classical, popular, rock, country, R&B, worship, ethnic, and folk. Her career includes performances with Johnny Cash, Martha and the Vandellas, Summer Wind Festival, Houston Symphony Orchestra (featured guitar soloist), Houston Ballet, Baytown Symphony Orchestra, Rice University Jazz Band in Concert, Buddy Brock Orchestra, Carl Lewis Band, and others. Woodard has played on numerous recordings as a professional studio musician, recording artist, and producer. She was a featured artist on the 2004 Great Guitars of Houston concert, a master artist clinician for the 2005 TLU Jazz Festival, and a winner of the Outstanding Jazz Ensemble Artist of the Year from Houston Baptist University. She is a member of AFM and ASCAP and is the author of Fretboard Mastery. She previously taught guitar for Houston Baptist University for seventeen years and was the stage band director at Woods High School in Houston for ten years.
Staff Accompanists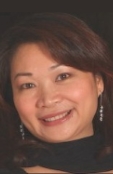 CHIA-WEN WANG BONBRIGHT
Staff Accompanist
Chia-Wen.W.Bonbright@lonestar.edu
MM in Piano Performance & Pedagogy, University of Houston, 2004
MM in Piano Chamber Music & Accompaniying, University of Houston, 2001
BM in Piano & Vocal Performance, Taipei Municipal Teacher's College, 1994
Chia-Wen Wang Bonbright has performed all around Taiwan, including at the Taipei National Concert Hall, as well as in the Greater Houston area, where she is known as an outstanding collaborative concert pianist and educator. She was an adjunct professor of music and music coach in Taipei and Yi-Lan between 2004 and 2006. She has been the music director of the CAMA Chorus since 2013 and has also musical directed "Winter Wonderettes" for Houston Family Arts Center (now Stageworks Theatre). She is the chairwoman of the HFMC and is an active competition judge and performer/coach for several Houston area school districts as well as for the University Park and CyFair campuses of Lone Star College. She also teaches piano through her private studio.
---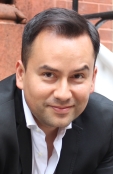 ALEX NAVARRO, MM
Staff Accompanist
Alex.Navarro@lonestar.edu
MM in Film Scoring, New York University, 2013
BM in Jazz Studies, University of North Texas, 1999
Pianist Alex Navarro has recently returned to his native city of Houston after almost 20 years working in Los Angeles and New York City. Widely known as Engelbert Humperdinck's music director from 2007 through 2015, his list of other notable recording and performance credits include artists Rod Stewart, Queen Latifah, Carly Simon, Art Garfunkel, Natasha Bedingfield, Rita Wilson, Doc Powell, Taylor Dayne, the Prague Philharmonic, the BBC Radio Orchestra, the Newark Symphony, the Omaha Symphony, Waitress the Musical on Broadway, 42nd Street, and producers Phil Ramone, Clive Davis and Richard Perry. Navarro has appeared on The Today Show; The Tonight Show; The Late, Late Show; Regis and Kelly; The Ellen Show; The American Music Awards; The Martha Stewart Show and A&E Private Sessions.
---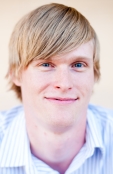 BEN SIEBEN, MM
Staff Accompanist
Benjamin.Sieben@lonestar.edu
MM in Collaborative Piano, University of Colorado Boulder, 2017
MM in Piano Performance, University of Utah, 2012
BM in Piano Performance, Houston Baptist University, 2010
Ben Sieben is an accomplished collaborative pianist from Bay City, Texas. He is passionate about vocal, instrumental, and choral accompanying and primarily works in these fields, along with gigging and playing church music. He also enjoys running, skiing, and traveling whenever possible.
---
Degree Abbreviations
PhD (Doctor of Philosophy)
DMA (Doctor of Musical Arts)
AD (Artist Diploma)
MM (Master of Music)
BM (Bachelor of Music)
BA (Bachelor of Arts)
BFA (Bachelor of Fine Arts)
BME (Bachelor of Music Education)
AA (Associate of Arts)