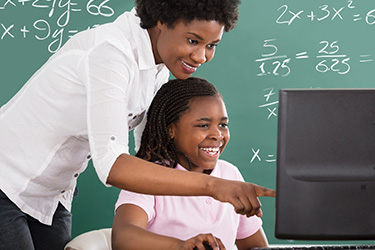 Lone Star College-CyFair offers future teachers a new fast track option through the Associate of Arts in Teaching (AAT) program.
"Save time and money by completing two semesters of our teacher education classes in one semester," said Fay Lee, LSC-CyFair's Lead Faculty for the Education Department.
Students will enroll in two eight-week sessions. The first is EDUC 1301: Introduction to the Teaching Profession from Jan. 18 to March 11, 2018. The second is EDUC 2301: Introduction to Special Populations from March 19 – May 13, 2018.
"In addition to these fast track options, we have three more classes that will transfer to area universities," said Lee.
While LSC-CyFair's TECA 1354 course will transfer to Stephen F. Austin and the University of Houston-Victoria, TECA 1311 and TECA 1303 now transfers to University of Houston-Downtown.
"Because of our seamless transition with area university partners, students will find that completing our AAT first is a great benefit to them," said Lee. "And we want our students to complete the AAT so that they are prepared for their content certification exams, required by the state, as well as prepare them for their student teaching and upper division courses at the university."
Email Fay.D.Lee@LoneStar.edu for information on the new fast track option. For AAT program information, or go to LoneStar.edu/teaching-aa or LoneStar.edu/cyfair-aat.