Master Classes
Master classes offer music students an opportunity to work with some of the region's most celebrated performers and teachers. Patrons are able to observe these professional clinicians as they coach music students, giving community musicians and teachers opportunities to refine their craft and network with these local master artists.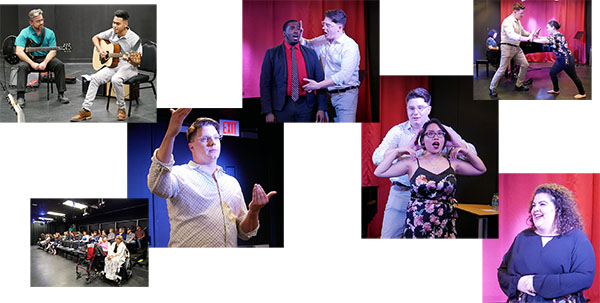 Upcoming Master Classes
All listed master classes are tentative.
2019-2020 Master Class Schedule Coming Soon!

Past Master Classes
Jazz Master Class with THOMAS HELTON
April 3, 2019
Acting for Singers Master Class with JUSTIN DORAN
Oct. 29, 2018
Vocal Master Class with WESTON HURT
November 12, 2018
Vocal Master Class with JACK BEETLE
April 18, 2018 and March 20, 2019
Guitar Master Class with STEPHAN BADREAU
April 16, 2018