Ever heard the phrase "Do what you love and the money will follow?" Hear how five friends turn their gaming dream into more than a half million dollar business Sept. 20 at Lone Star College-CyFair.
This semester's Speaking of Business Series kicks off with The Game Preserve's (TGP) presentation "Turning Your Passion into Business Success."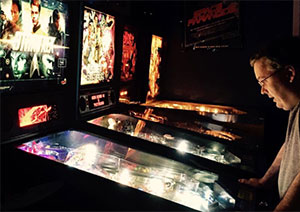 TGP is a family-oriented business started in 2013 from the passion and love of a hobby. With a unique management style, the company is run by five collectors and aficionados of the video arcades of the 80's and 90's, including Rusty Key, Joe Crookham, Ken Graham, Joe Reyna and Danny Caswell. They became friends of this successful small business through the development of the company, commitment to each other and an equal decision-making policy, regardless of monetary investment.
"TGP's owners dreamed of turning their gaming passion into a business success story," said Ellen Junious, LSC-CyFair business professor and series coordinator. "You can too. Come and listen to the lessons they learned along the way to making their dream a reality."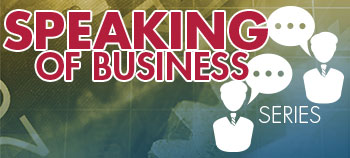 Light refreshments will be served at this Sept. 20 event held from 1 p.m. – 2:30 p.m. in the Conference Center at 9191 Barker Cypress; however, space is limited.
The free Speaking of Business Series is designed to enhance the personal and professional development of future business and community leaders.
Sponsoring this series is LSC-CyFair's Business and Communication Studies Division. For information, contact Junious, at 281.290.3511.