Academic and Student Affairs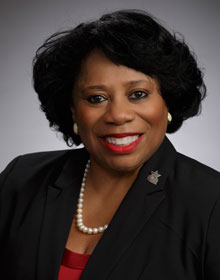 The mission of the Academic and Student Affairs Division is to provide leadership and collaboration to serve and support the faculty, staff and students of the Lone Star College community.
The Office of Academic Affairs administers a broad range of operations related to the support of the instructional units at each college.
Student Success provides system-wide leadership for student success programs and services.
The Office of Completion was created to ensure the essential integration and top performance of the myriad of current student success initiatives system wide.
Committed to providing online learning opportunities to meet educational goals of Lone Star College students.
Responsible for international student services, international exploration for American students, service learning, faculty exchanges and collaborative partnerships with international governments or universities abroad.
The Office of Strategic Planning & Assessment facilitates Lone Star College's strategic planning by ensuring broad participation of all stakeholders in the planning process.
The Honors College at Lone Star College offers a wide range of opportunities for honors students—from incoming freshman wanting to graduate with an Honors AA or Honors AS degree, to high-achieving students seeking to graduate with Honors distinction, to students interested in earning individual honors course credit.
The Texas Completes cadre brings together eight college systems (Alamo Colleges, Austin Community College, Dallas County Community College District, El Paso Community College, Kilgore College, Lone Star College, Odessa College and South Texas College) that share a common vision for deep student success reform.
Our two university centers offer junior, senior and graduate level classes through partnerships with several 4-year universities. Students who enroll with one of our partner universities at either the Montgomery or University Park locations are able to complete a bachelor's or master's degree (or teaching certificate) without traveling to the university campuses.
Lone Star College workforce programs teach students the concentrated, workforce-specific skills they need to advance their career in Texas' growing industries.
Workforce Education and Corporate Partnership programs include: