Jump Start Your College Requirements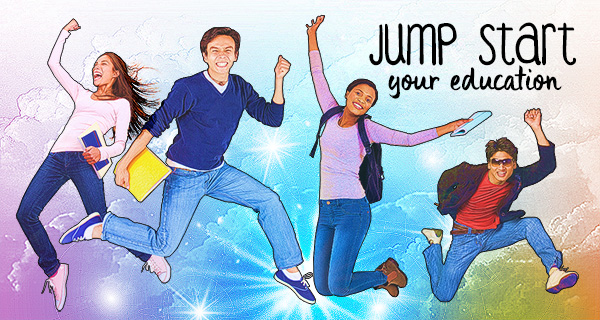 Get a Jump Start on college by completing your required Success Course this Summer!
The EDUC 1300 course will prepare you to be successful in college and is REQUIRED for all First Time in College (FTIC) students. This 6-week summer version will let you get a jump start on college by getting that first college course out of the way.
The EDUC 1300 course is available in person and online for both summer sessions, which start June 3 and July 11, 2019.
Frequently Asked Questions for Visiting Lone Star College Students
Not sure what class(es) you can take?
It is recommended students visit an advisor at their home institution regarding the best courses to take with LSC in order to ensure transferability and applicability to chosen majors. Lone Star College advisors can be reached for additional information via email at LSCcfAdvising@lonestar.edu.
How will your credits transfer to your home institution?
At the completion of the semester, after your grades have posted, you may order an official transcript from Lone Star College (LoneStar.edu/transfer-university.) You should check with your home institution regarding where to send transcripts and their process for receiving and processing transfer credit.
Payment Deadlines
Payment for regular summer sessions is due by May 24, 2019. Students may register for a course after the payment deadline; however, payment is due the same day as registration.
If you do not intend to participate in the courses you register for, it is your responsibility to drop the course prior to the first day of class. No payment plans are available for Summer 2019.
What if I begin a course and later need to drop it? Once a course has begun, students are not permitted to self-drop courses online. Students are encouraged to be familiar with Lone Star College policies and state law regarding dropping classes before submitting a drop request: LoneStar.edu/changes-withdrawals.
After a course has begun, students may submit a drop request in person to a campus Registration office or via e-mail to CyFair.Registration@lonestar.edu.