Frequently Asked Questions About The Honors College
Does participation in The Honors College really matter?
Whether you take one honors course or aim for an Honors Distinction upon graduation, participating in Honors speaks volumes about your abilities and aspirations. Honors designations on your transcript will stand out on university applications and improve your chances of being admitted to the university, college, or program of your choice.
Will college Honors be like honors courses in high school?
No, there is usually a world of difference between high school and college honors courses. In many high schools, honors courses are just the normal courses "made harder" with extra readings, extra assignments, and extra hard grading of students. But at college, honors courses are specially "enriched" courses, not normal courses made "harder," and grading standards are the same as in normal college courses.
I am a dual credit student, can I still apply as a Fellow?
It is important to think ahead about your overall academic plan and whether or not you anticipate applying for the Honors College Chancellor's Fellows Award for a Fall entering class. The Fellows program is a two-year commitment leading to graduation with an Associate's degree in Honors. Because of the two-year commitment and the coursework the program requires, students must take many of their core college classes as Honors Fellows. Therefore, if you think you may want to apply for the Fellows program beginning Fall and graduating Spring, we highly encourage you to schedule an advising appointment with your campus honors director—before choosing your senior-year classes—to find out how you can best qualify for The Honors College Fellows Award.
I'm no genius. Will Honors courses be too hard for me?
No. If you meet the eligibility requirements for Honors, you have the ability to succeed in your honors courses. You will also gain confidence in your own abilities by working with the best students on campus. Most honors students describe Honors as a "family"—with both peer and faculty mentoring to increase student success.
Won't my college GPA suffer if I join Honors?
No, honors courses aren't graded harder (or easier) than other college courses. A student who averages a 3.5 in regular courses will probably have a 3.5 GPA for honors courses, too. In fact, our data indicates that most LSC honors students maintain or improve their GPA's after participating in Honors.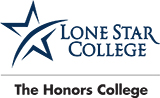 Contact & Campus Information