Graduate Study Conference
Mission Statement: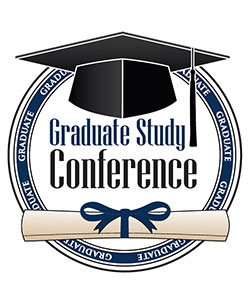 The Lone Star College Graduate Study Conference exists to champion the scholarly achievements of LSCS employees as they pursue graduate-level studies in order to better serve our institution, our students, and our community.
Upcoming Events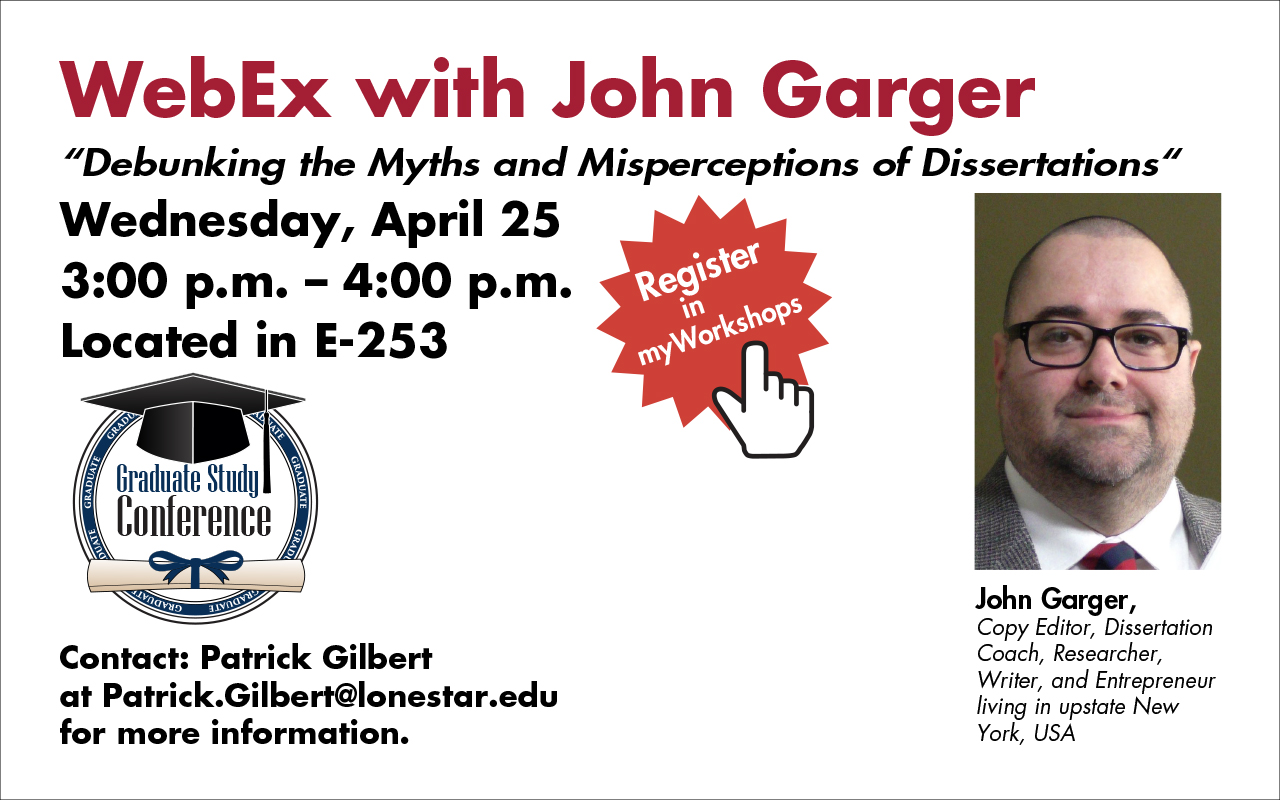 GRE Study Halls: 2:30 p.m. – 4:30 p.m., Located in E-271H at LSC-Tomball
The GRE Study Hall is available to faculty and staff who are preparing for the GRE Tests for graduate school. We all realize how difficult it is to carve out time to focus and study in the midst of our professional and personal commitments. This study hall time connects you with a cohort who are also preparing for the exam. We encourage you to develop study partners and/or groups, so you don't take this journey alone. Lone Star Professors will be available to facilitate and assist in the specific areas of the exam such as Verbal Reasoning, Quantitative Reasoning, Analytical Writing.
Friday, February 16
Thursday, March 1
Thursday, March 22
Thursday, April 5
Thursday, April 19
Friday, April 27
Thursday, May 10
Register at MyWorkshops.Lonestar.edu
Graduate Study Conference
March 23, 2018 at the LSC-Tomball Beckendorf Conference Center
Participating Schools
Strayer University
South Texas College of Law Houston
Texas Southern University
University of Phoenix
University of Houston-Victoria
Our Lady of the Lake University
Sam Houston State University
National American University Roueche Graduate Center
Texas Woman's University
University of Houston-College of Education
University of St. Thomas – Cameron School of Business
University of Alabama
Prairie View A&M University
William Howard Taft University
Ferris State University
WGU Texas
University of Houston – Downtown
Southern New Hampshire University
Stephen F. Austin State University
Texas A&M University (College of Education & Human Development)
Texas A&M University (Dept. of Educational Administration and Human Resource Development)
Tarleton State University
Plus-18 Partnership (Lone Star College)
More to come soon!
Graduate Study Conference Committee
Dr. Patrick Gilbert
Dr. Ericka Landry
Ms. Robbie Rogers
Professor Mignette Dorsey
Dr. Jennifer Travis
Professor Jess Nevins
Professor Alpana Sarangapani
Dr. Cherry Sawyerr
Dr. Kenyatta Phelps
Dr. Zack Coapland
Dr. Seth Batiste
Ms. Kawan Jaramillo
Dr. Jackie Thomas
Ms. Kentrie LeDee
Mrs. Daphne Jones
Ms. Donielle Miller