Galaxy 21
Galaxy 21 is a program of academic and cultural enrichment.
This faculty-student forum will focus on thought leadership on emerging issues.
Session
Houston Museum of Fine Arts
Enjoy culture highlights that include "Monet and the Seine". Treasures from Korea, decorative arts & paintings, photography, films, and interactive workshops.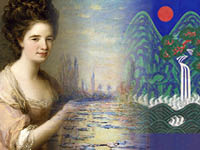 Presenter: Kelley Magill
Date: November 18
Time: 11:00 to 12:30 pm
Black Box Theater, B12,135
Click here for tickets.
For more information contact Stephen Mendonca, 
Stephen.J.Mendonca@lonestar.edu