Galaxy 21
Galaxy 21 is a program of academic and cultural enrichment.
This faculty-student forum will focus on thought leadership on emerging issues.
Session
Are you a Citizen Scholar?
As the practice of Civic Engagement gains momentum, college students are learning new ways to demonstrate their sense of community and citizenship. This session will explore the meaning of civic engagement and help students reflect on possible initiatives within their reach. Student Life participants are encouraged to attend and contribute ideas.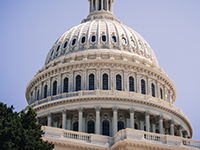 Topic: Civic Engagement 
Panel: Prof. John Theis (LSC-Kingwood) and Prof. Patrick Gilbert (LSC-Tomball)
Date: Tuesday, Jan. 29 
Time: 11:00 .m. to 12:15 p.m.
Location: The Teaching Gallery, 12.805
For more information contact Stephen Mendonca, 
Stephen.J.Mendonca@lonestar.edu