Organizational Development
What is Organizational Development?
Organizational Development (OD) is a Lone Star College department that serves the entire college by connecting organizations, people, strategies, and processes to enrich the culture of Lone Star College through empowering its members.
The Organizational Development team leads large-scale initiatives and programs that grow our employees and the organization toward our strategic goals. In the fall 2015 semester, a college-wide cultural transformation project called LSC 20|20 began. This process helps us make the cultural shifts we need to make to achieve our goals. Learn More
Partnerships

Organizational Development and the Lone Star College Small Business Development Center have partnered to bring Leadercast to Lone Star College!
The event is open to all students, faculty, staff, and community members. Proceeds from this event will go towards student scholarships through the Lone Star College Foundation. Learn More
Services
Organizational Development Consulting Services
Organizational Development offers a variety of services to assist our employees in implementing OD strategies for departments, teams, and leaders. We begin with a needs assessment to identify goals and establish a plan of action to achieve the desired results. Learn More
Learning and Development
Learning and Development offers soft skill learning opportunities that encompass personal and interpersonal skill development. Offerings include topics such as supervisor development, StrengthsQuest®, team-building workshops, job specific professional development, and much more. Learn More
Creative and Strategic Initiatives
The Creative and Strategic Initiatives (CSI) team focuses on the creative and technical aspects of Organizational Development. We are committed to supporting the development of programs and training that build employee capabilities by leveraging media and technology to improve performance and maximize talent within our organization. Learn More
Leadership Development
The Leadership Academy prepares employees for future service to the success of our students, the college, and our local and global communities through opportunities that grow, support, and celebrate our current and emerging leaders. Learn More
New Faculty and Adjunct Faculty Development
The Higher Education Teaching Institute (HETI) provides faculty with substantive, dynamic, and innovative professional development to advance their proficiency in the art and science of teaching and learning. Learn More
Employee Appreciation
Organizational Development is committed to developing, supporting employees, and celebrating accomplishments throughout their careers with Lone Star College. Each year, the Lone Star College Awards Ceremony is held for to highlight employee achievements. Learn More
Educational Support
Organizational Development offers a variety of opportunities to help employees receive post-secondary degrees. Scholarships are offered through a competitive application process each year to employees seeking a Bachelor's Degree, Master's Degree, and Doctoral Degree. Learn More
Click here to see a comprehensive list of Organizational Development services.
Mission
Connect organizations, people, strategy, and processes to enrich the culture of Lone Star College by empowering its members.
Purpose
Cultivate partnerships that maximize employee and organizational development to ultimately support student success.
IDEAS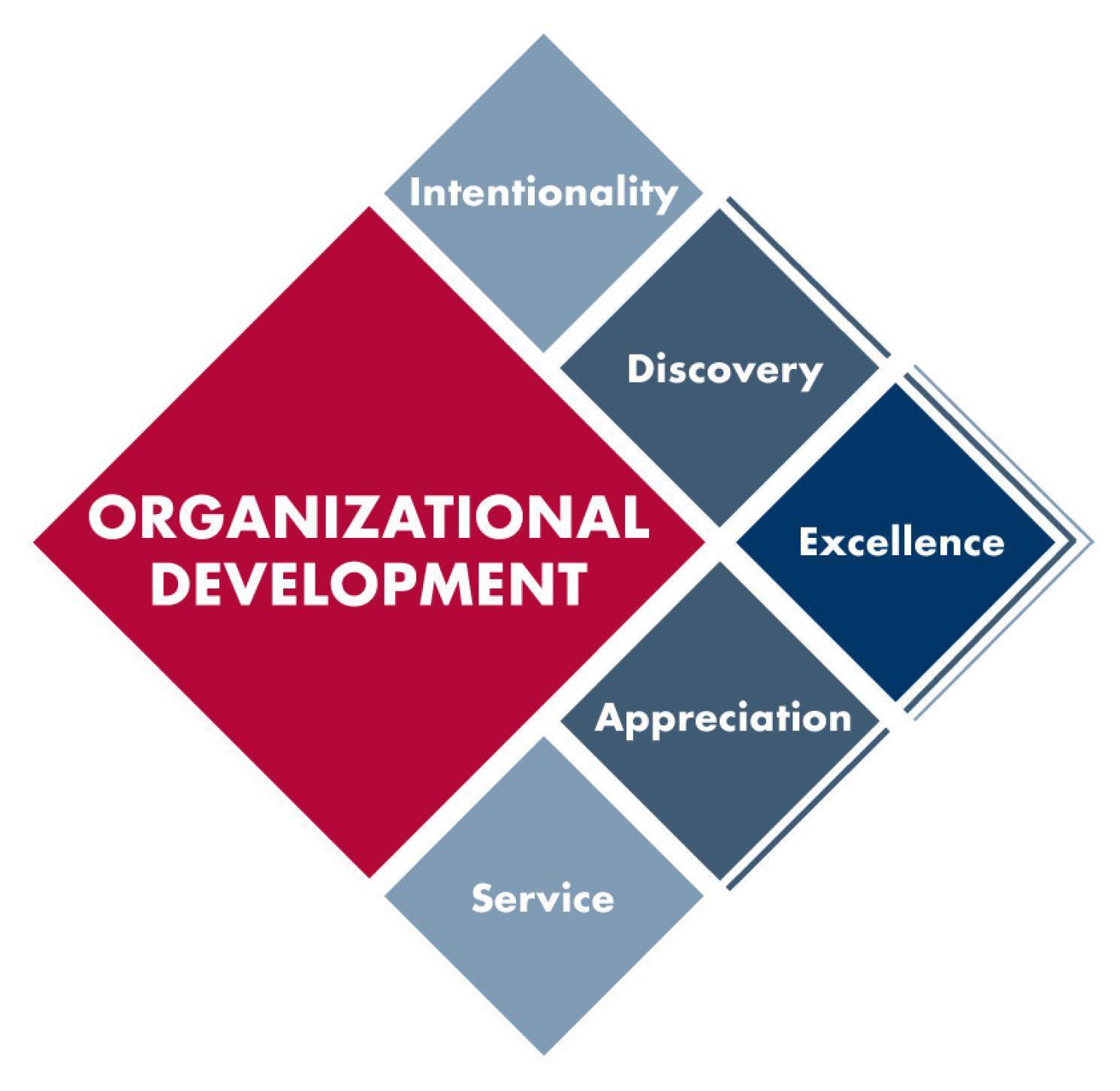 Questions?
For more information, email
SO-OrganizationalDevelopment
@lonestar.edu.