Study Abroad in Greece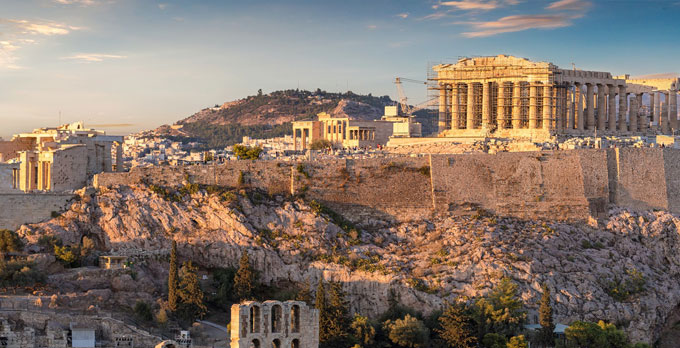 PHIL 2316:
Classical Philosophy and PHIL 2307 Introduction to Social and Political Philosophy
Are We Better Together?
Credits Earned: 6

Course start date: May 20th to July 9th

Semester Program Begins: May mini

Semester Program Ends: Summer I

Course length: 8 weeks

Time abroad: (included in course length): 16 days; Total travel time is 2 days

Program Highlights: We will read and discuss Plato in the actual Academy, which all of academia is named after, and we will read and discuss Aristotle in Aristotle's Lyceum.

Approximate program fee: $3,150. Significant financial awards available! Apply today! Go to the Study Abroad Student Financial Award General Application
Program fee includes airfare, lodging, meals, transfers and required trip activities. Does not include tuition, books/supplies/equipment, personal expenses, passport, any required visa fees or vaccinations.

This course is open to students from all Lone Star College campuses. There will be three days left when we return for presentations at LSC-CyFair, CASA 115 location to be determined.

Note: Program details subject to change.
This course is open to students from all Lone Star College campuses. Each participant is required to attend at least 2 information meetings prior to the start of the program. Required course meetings before the trip will be at LSC-CyFair.
For additional information or to apply email Professor LSC-GreeceStudyAbroad@LoneStar.edu
Request more information about LSC Study Abroad Courses
Winter-Mini: Applications closing soon!