Study Abroad in Ireland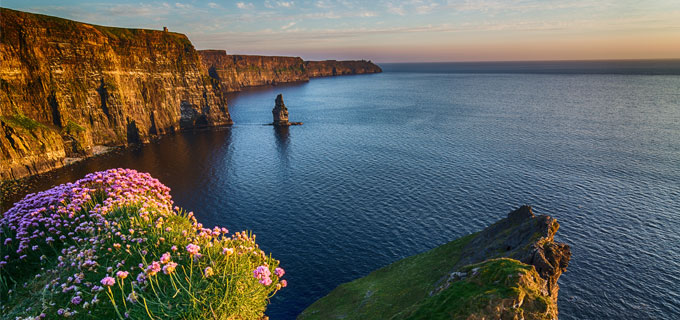 HIST 1301: United States History to 1877
HIST 1302: United States History Since 1877
Immigrants and the United States
Credits Earned: 6
Course start date: Summer 1- Semester Program Begins: June 4, 2018
Semester Program Ends: July 10, 2018
Course length: 5 weeks
Time abroad (included in course length): 11 days; Total travel time is 13 days
Approximate program fee: $3600
Program Highlights: Learn about the immigrant experience in America with a stop in New York (including Ellis Island and other immigrant museums) before heading on to Ireland to learn about Irish immigration to the United States. Explore the beauty of Ireland at the Cliffs of Moher and Loughcrew as well as the world heritage sites in Dublin and Galway.
Notes regarding fee: Based on current fees. Includes airfare, lodging, breakfasts and some meals, transfers and required trip activities. Does not include tuition, books/supplies/equipment, personal expenses, passport, any required visa fees or vaccinations.
Note: Program details subject to change.
This course is open to students from all Lone Star College campuses. Required course meetings before the trip will be at a location still to be determined.
For additional information or to apply contact Professors Peggy Lambert or Stephanie Kelly.
Request more information about LSC Study Abroad Courses
Winter-Mini: Applications closing soon!