Study Abroad Programs

The Texas Gulf Coast International Education Consortium is made up of 8 partner institutions that work together to offer Study Abroad opportunities to students across the Texas Gulf Coast. These programs are academic credit distance learning classes with a short-term study-abroad component. Students can earn credit in Art, Business, Psychology, Sociology, and more.
NEW SUMMER 2018 PROGRAMS UNDERWAY! Check back often. Where in the World do you want to go?
If you are a TGCIE faculty member and you would like to submit your study-abroad proposal, please email TGCIE@lonestar.edu for an application.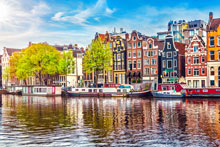 Amsterdam, Paris, London
Alvin Community College

HUMA 1302: Introduction to Humanities II
SOCI 1306: Social Problems
May Mini-Mester 2018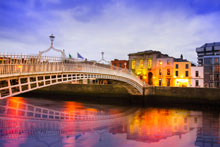 Ireland
Galveston College

ENGL 2341: Forms of Literature - Irish Literature
DRAM 1310: Introduction to Theatre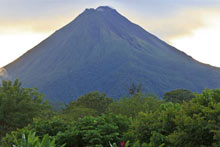 Costa Rica
Lone Star College

PSYC 2301: General Psychology
Evironment and Culture in Costa Rica
Credits Earned: 3
Course start date: June 4, 2018
Semester Program Ends:  July 10, 2018
Course length: 5-1/2 weeks
Time abroad (included in course length): 9 days; Total travel time is 2 days
Approximate program fee: $3,200
Program Highlights:  Travel to the capitol, San José, Los Chiles in the Arenal region, Monteverdi, and the Central Pacific Coast
Notes regarding fees. Based on current fees.  Includes airfare, lodging, breakfasts and some meals, transfers and required trip activities. Does not include tuition, books/supplies/equipment, personal expenses, passport, any required visa fees or vaccinations.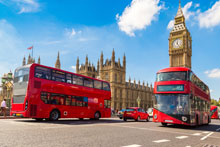 England, Austria, Netherlands
Brazosport College and College of the Mainland
BIOL 1306: Biology for Science Majors I
PSYC 2301: General Psychology
Quick Links
Fast Facts
Community colleges offer cost-effective study abroad options
Houston is a fast-growing city with global connections
Employers are looking for employees with global competency
Students with a variety of GPAs can participate in study abroad programs
Short-term study abroad options are available
Contact Information
Texas Gulf Coast International Education Consortium
5000 Research Forest Drive
The Woodlands, TX 77381
Phone: 281.290.2886