Online Tutoring Services
How can I access tutoring services?
Fully online and LSC-University Park student can access our learning centers at any one of our campus locations, or through our online tutoring services. For more information on our learning centers go to the LoneStar.edu/Learning-centers. 
Accessing Tutoring Online
 

Login to My.LoneStar.edu
Click LSC-Online
Click Online Tutoring from the drop down menu
You should arrive at a page that look likes this.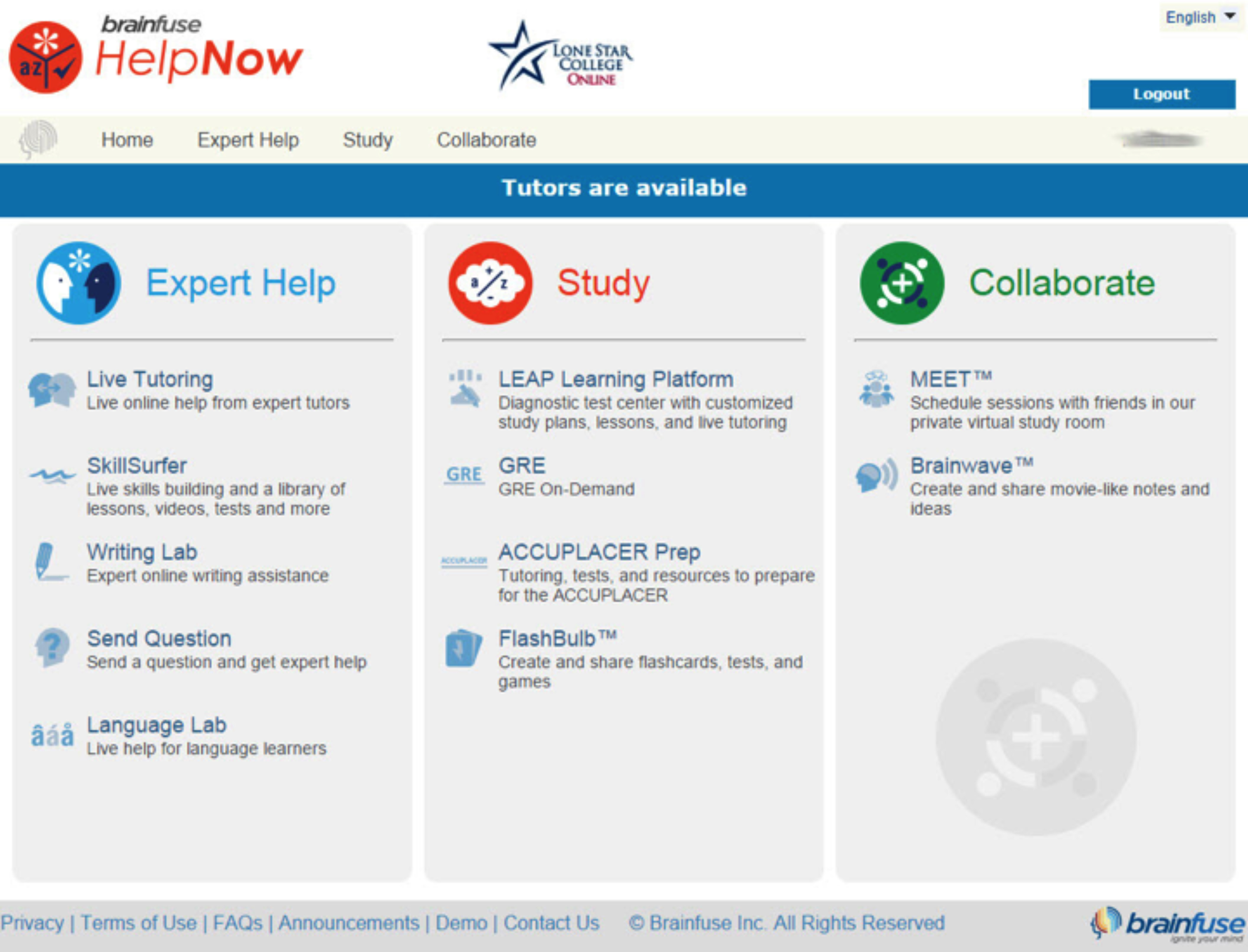 Technical Support
For technical assistance gaining access to online tutoring email Online@LoneStar.edu or visit our support website at LoneStar.edu/LSC-Online/Student-Support.htm for more support options.