Ask the Pack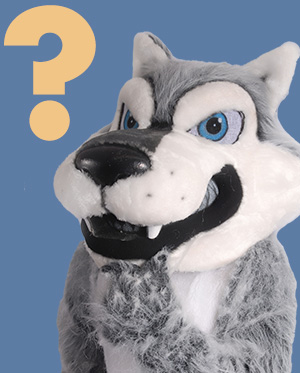 Here at LSC-Tomball, it's always about you, you, and you (yes even you in the back of the room!) so we want to know what makes you you! Can I fit more you's into this description. You betcha!
Current Question
What song gets you pumped before class?
Blood, Sweat, and Tears by BTS
"It's really energetic. It just gives you an incredible experience. It puts me in a good mood and calms me down before I take a test or go to class. When I recommend this song to other people, they seem to like it too."
- Alexis Morales
Easy by Mike Ryan
"It's just a really, really happy song and whenever I hear it before class, it puts me in a good mood. It also brings back good memories for me."
- Hailey Mott
Time by Hans Zimmer
"It helps me focus when I'm in class or while taking a test. It's a very dramatic song and drives your emotions."
- Miriam Clark
Stronger by Kanye West
"It pumps me up and gets me ready to do whatever it is that I have to do for the day. I feel stronger after listening to this song.
- Paola Bustamant
I'm the One by D.J. Khaled with Justin Bieber, Quavo, Chance the Rapper, Lil Wayne
"This song has so many different artists in the song. It just wakes me up and gets me going. It's a high energy song. It just gets me ready."
- Stephanie Sanchez
Got an Answer?
Use the Hashtag:
#AskthePack