Adjunct Faculty Hiring Fair
Adjunct Faculty Hiring Fair:


Saturday, November 8, 2014, 9:00 am-1:00 pm

In response to a growing need for qualified part-time faculty in various academic and workforce disciplines taught at the Barker Cypress campus, LSC-Cypress Center, and LSC-Fairbanks Center, Lone Star College-CyFair will hold an Adjunct Faculty Hiring Fair on Saturday, November 8, 2014 from 9:00 am to 1:00 pm.
Available Positions
Academic disciplines typically require a master's degree in the teaching field or a master's degree with 18 graduate hours in the teaching field. See table below for degree/certification requirements for each position. Once you have applied for a position online, feel free to contact the hiring manager associated with that position for more information. Hiring managers for all three campuses below will be in attendance at the November 8 event on the Barker Cypress campus.
Available Positions, Degree Requirements, Hiring Manager Contact Info, & Room
Other Important Documents
Other Important Information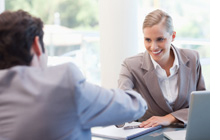 The event will be held in the classroom / instruction side of the Center for Academic and Student Affairs building at 9191 Barker Cypress Road in Cypress, TX. Hiring managers from over 35 different teaching disciplines will be on hand to screen applicants, and human resources representatives will be available to assist applicants with the online application process.
Applicants interested in positions at the Barker Cypress campus or one of the campus centers should bring several copies of their résumé, transcripts, and other relevant credentials to the hiring fair. Remember to fill out a profile sheet for each position you are applying for (to save you time, you are encouraged to do this ahead of time). Additionally, interested applicants are encouraged to visit http://jobs.lonestar.edu, search for the position by job posting number, and apply for the position online in advance of the hiring fair (all applications must be submitted online).
Parking will be accessible from the south side of campus (enter from West Road). Avoid the north side of campus, as there will be a HeartWalk event on this same day. Park in the south parking lot outside building 5 as indicated in the campus map here.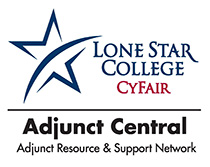 How to Apply
Go to http://jobs.lonestar.edu
Click on I Do Not Work for LSCS
Click on Advanced Search
Find the third to last field, 'Job Opening ID'
Enter the correct job number from the table
Click on Search
Click on the Posting Title in the search results
Read the job description
Confirm your qualifications in the job description
Click on Apply Now if you qualify
Click on 'Register Now' to create an account and begin the application process
Contact Us
Questions? Contact us for more information.
Stephanie Moss
Director - Teaching & Learning Center
832.482.1056
Teaching & Learning Center
LRNC 208S
(Learning Commons)
281.290.3911
Fax: 281.290.5266
Location
Lone Star College-CyFair
9191 Barker Cypress Road
Cypress, TX 77433
For directions, enter your starting point here.