Adjunct Faculty Hiring
Adjunct Faculty Hiring:
There is sometimes a need for additional adjunct instructors to teach developmental, credit, and continuing education courses in academic and workforce programs at the main campus (on Barker Cypress Road), at LSC-Fairbanks Center (on US 290), and at LSC-Cypress Center (on Clay Road). All applications are submitted online. Do not send résumés, CVs, cover letters, or other application materials via email. Search and apply for all positions online at http://jobs.lonestar.edu/. Adjunct Central does not accept application materials for adjunct positions.
Available Positions
Academic disciplines typically require a master's degree in the teaching field or a master's degree with 18 graduate hours in the teaching field. See table below for degree/certification requirements for each position.
Other Important Documents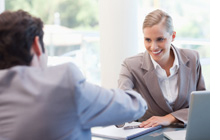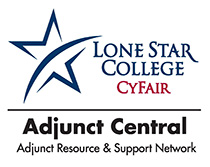 How to Apply
Go to http://jobs.lonestar.edu
Click on I Do Not Work for LSCS
Click on Advanced Search
Find the third to last field, 'Job Opening ID'
Enter the correct job number from the table
Click on Search
Click on the Posting Title in the search results
Read the job description
Confirm your qualifications in the job description
Click on Apply Now if you qualify
Click on 'Register Now' to create an account and begin the application process
Contact Us
Questions? Contact us for more information.
Sarah Zapata
Program Manager III - Teaching & Learning Center
281.290.5981
Teaching & Learning Center
TECH 105
(Technology Center)
281.290.3911
Fax: 281.290.5266
Location
Lone Star College-CyFair
9191 Barker Cypress Road
Cypress, TX 77433
For directions, enter your starting point here.