COTE Library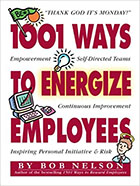 1,001 Ways to Energize Employees – Nelson, Bob
Take the brakes off your business. In the perfect follow-up to 1,001 Ways to Reward Employees, the innovative book that has sold over one million copies, Bob Nelson reveals what real companies across America are doing to get the very best out of their employees-and why it's the key to their success. With case studies, examples, techniques, research highlights, and quotes from business leaders, 1,001 Ways to Energize Employees is invaluable for managers seeking to increase employee enthusiasm and involvement.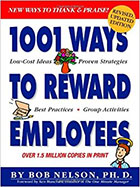 1,001 Ways to Reward Employees – Nelson, Bob
Why is 1,001 Ways to Reward Employees, with over 1.4 million copies in print, such an extraordinary bestseller? Because a little over ten years ago Bob Nelson took the seeds of an idea and turned it into something indispensable for business. The idea? That it's not a raise that motivates an employee, and it's not a promotion—what really sparks a person to perform are those intangible, unexpected gestures that signify real appreciation for a job well done.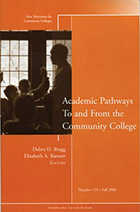 Academic Pathways To and From the Community College – Bragg, Debra D. and Barnett, Elisabeth A.
This volume provides an updated examination of student tracking systems. It illustrates how policymakers, administrators, and institutional researchers are using data to follow student paths through postsecondary education and to measure student success.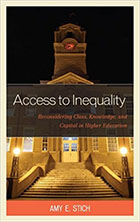 Access to Inequality – Stich, Amy
Set against the backdrop of democratization, increased opportunity, and access, income-based gaps in college entry, persistence, and graduation continue to grow, underlining a deep contradiction within American higher education. In other words, despite the well-intended, now mature process of democratization, the postsecondary system is still charged with high levels of inequality.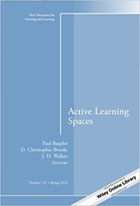 Active Learning Spaces – Baepler, Paul; Brooks, D. Christopher & Walker, J.D.
With the paradigm shift to student-centered learning, the physical teaching space is being examined The configuration of classrooms, the technology within them, and the behaviors they encourage are frequently represented as a barrier to enacting student-centered teaching methods, because traditionally designed rooms typically lack flexibility in seating arrangement, are configured to privilege a speaker at the front of the room, and lack technology to facilitate student collaboration.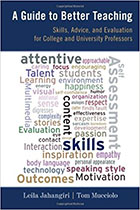 A Guide to Better Teaching – Jahangiri, Leila & Muccicolo, Tom
A Guide to Better Teaching is a self-help book that provides anyone teaching a college course with a thorough understanding of what it takes to be an effective teacher. Derived from the authors' extensive research, several interactive assessment tools are included that measure levels of effectiveness according to learner preferences.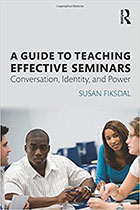 A Guide to Teaching Effective Seminars – Fiksdal, Susan
Guide to Teaching Effective Seminars provides college and university faculty with a new approach to thinking about their teaching and helps them develop a deeper understanding of conversation itself. Seminars often inspire collaborative learning and produce rich educational environments, yet even experienced faculty find these conversations can range in quality. A Guide to Teaching Effective Seminars addresses this challenge by presenting a sociolinguistic perspective on seminars and providing instructors with best practices to manage successful seminars.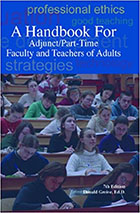 A Handbook for Adjunct/Part Time Faculty and Teachers of Adults – Greive, Donald
This is more than just a teacher's manual! This little powerhouse, revised, expanded, and more in-depth than ever, helps adjuncts tackle the day-to-day problems associated with teaching part-time. From course planning to teaching adult students, this book offers practical suggestions, strategies and advice.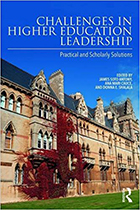 A Handbook for Teaching and Learning in Higher Education: Enhancing Academic Practice (Third Edition) – Fry, Heather; Ketteridge, Steve and Marshall, Stephanie
Since it was first published in 1999, this best-selling Handbook has become one of the most popular -- and influential -- books for those developing their expertise and understanding of teaching in higher education. The combination of accessible and authoritative guidance, advice and good practice, combined with a firm foundation in the relevant pedagogic principles and research, makes this an essential book for higher education professionals. It provokes thought, gives rationales and examples, encourages reflection and development, and prompts action. It has contributions from leading experts, a wealth of case studies and opportunities to reflect on practice. Fully updated and extensively revised, this new edition of the Handbook builds on the reputation and success of its predecessor. This edition reflects the rapidly changing higher education scene, from greater use of technology in teaching to widening student diversity and the development of national subject centres. It is sensitive to the competing demands of teaching, research and scholarship, academic management, and, for many, maintenance of standing and provision of service in a profession, but the focus is firmly on developing professional academic skills for teaching. Written to support the excellence in teaching required to bring about learning of the highest quality, this will be particularly useful reading for new and experienced lecturers, including those taking an accredited course, teachers, tutors, those working in adult learning, support staff and educational developers. The Effective Academic, by the same editors (published by Kogan Page), and the Handbook make ideal companions for the enhancement of academic practice and career development across the sector.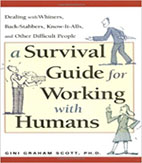 A Survival Guide for Working with Humans – Scott, Gini
"The relationships you have with your coworkers can determine not just how pleasant your 9-to-5 life is, but also your ability to get your job done, and even your long-term career success. Packed with real-life strategies for engaging even the most difficult people, "A Survival Guide for Working with Humans" includes interactive quizzes, true-to-life problem and conflict scenarios, and helpful profiles of common personality types.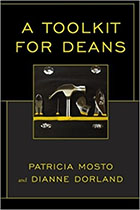 A Toolkit for Deans – Mosto, Patricia & Dorland, Dianne
This book provides foundational thoughts on situations where deans find themselves when managing up, managing their peers and themselves, or managing down. The case studies and scenarios are useful for thinking about problems or issues beforehand and for considering how other deans handled these situations, even if the specifics or eventual resolutions are different.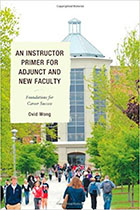 An Instructor Primer for Adjunct and New Faculty – Wong, Ovid
Look no further if you are new to a teaching career in higher education regardless of whether you are doing it full- or part-time. The passion to share your wealth of knowledge and skills is a good beginning. However, you need to know the higher education environment from the classroom to the office of the administration well enough to thrive. If you are not new to instruction in higher education, this book can help you to look at rewards and challenges ahead.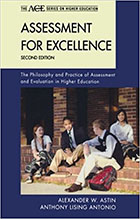 Assessment for Excellence – Astin, Alexander & Antonio, Anthony
The second edition of Assessment for Excellence arrives as higher education enters a new era of the accountability movement. In the face of mandates such as results-based funding and outcomes-based accreditation, institutions and assessment specialists are feeling increasingly pressured to demonstrate accountability to external constituencies.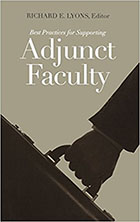 Best Practices for Adjunct Faculty – Lyons, Richard
The number of part-time faculty members is increasing steadily, to the point that most colleges and universities could not function efficiently without them. The evening and weekend availability of adjunct faculty enables us to expand class schedules to serve the educational needs of nontraditional students, and their expertise offers students important real-world perspectives. Yet there is often a lack of preparation or support for their vital role.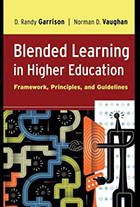 Blended Learning in Higher Education – Vaughan, Norman D.
This groundbreaking book offers a down-to-earth resource for the practical application of blended learning in higher education as well as a comprehensive examination of the topic. Well-grounded in research, Blended Learning in Higher Education clearly demonstrates how the blended learning approach embraces the traditional values of face-to-face teaching and integrates the best practices of online learning. This approach has proven to both enhance and expand the effectiveness and efficiency of teaching and learning in higher education across disciplines.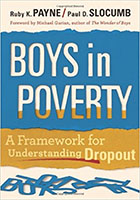 Boys in Poverty – Payne, Ruby & Slocumb, Paul
Boys in Poverty examines the relationship between poverty and dropout among males by examining a wide range of risk factors, including the absence of role models; the trauma of violence and abuse; peer pressures; issues of belonging and not belonging; culturally driven expectations that boys should work rather than finish school, and cognitive and developmental issues that affect boys learning.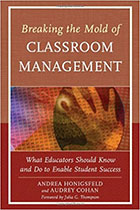 Breaking the Mold of Classroom Management – Honigsfeld, Andrea & Cohan, Audrey
Classroom management is often perceived as the most overwhelming challenge faced by new teachers; it may also continue to confront more experienced educators as they encounter a new group of youngsters or face a new set of demands. Successful classroom management is invariably tied to student engagement and empowerment: teachers who are singled out for excellent classroom management practices are often praised for successfully maintaining a strong instructional focus in their classes coupled with student motivation.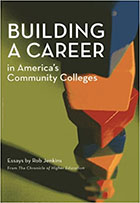 Building A Career – Jenkins, Robs
From The Chronicle of Higher Education - Consider this your field guide to a successful community college career. Learn firsthand the practical and proven techniques and how-to's for everything from getting your foot in the door, to dealing with students and colleagues, to successfully moving up through the ranks from faculty to administration.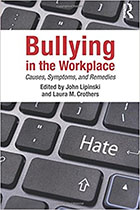 Bullying in the Workplace – Lipinski, John & Crothers, Laura
Bullying in the workplace is a phenomenon that has recently intrigued researchers studying management and organizational issues, leading to such questions as why it occurs and what causes such harassment. This volume written by experts in a wide range of fields including Industrial and Organizational psychology, Counseling, Management, Law, Education and Health presents research on relational and social aggression issues which can result in lost productivity, employee turnover and costly lawsuits.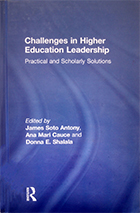 Challenges in Higher Education Leadership: Practical and Scholarly Solutions – Antony, James Soto; Cauce, Ana Mari and Shalala, Donna E.
In this important resource, experienced higher education presidents and senior leaders come together with respected scholars to tackle the most important and timely issues facing leaders in colleges and universities today.Challenges in Higher Education Leadership advances critical leadership and management skills across a broad array of topics, including student learning, access and affordability, racism, fundraising, athletics, and new technology. Chapters strike a balance between theory and practical advice while promoting the notion that all leaders can learn lessons from one another that can be useful in their own specific contexts. This book poses strategic questions readers should answer, along with advice about how to effectively address today's challenges, providing leaders with the skills and perspectives necessary to respond to higher education students' needs.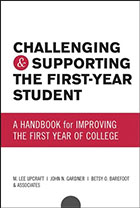 Challenging and Supporting The First-Year Student – Upcraft, M.Lee; Gardner, John & Barefoot, Betsy
An authoritative, comprehensive guide to the first year of college, Challenging and Supporting the First Year Student includes the most current information about the policies, strategies, programs, and services designed to help first-year students make a successful transition to college and fulfill their educational and personal goals.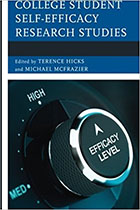 College Student Self-Efficacy Reseach Studies – Hicks, Terence & Mcfrazier, Michael
College Student Self-Efficacy Research Studies builds upon the usefulness of both quantitative and qualitative research methods and integrates them by providing valuable findings on self-efficacy constructs among a diverse group of college students.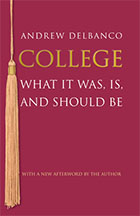 College What It Was, Is, and Should Be – Delbanco, Andrew
As the commercialization of American higher education accelerates, more and more students are coming to college with the narrow aim of obtaining a preprofessional credential. The traditional four-year college experience--an exploratory time for students to discover their passions and test ideas and values with the help of teachers and peers--is in danger of becoming a thing of the past.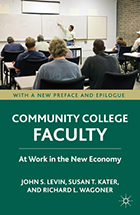 Community College Faculty: At Work in the New Economy – Levin, John S.; Kater, Susan and Wagoner, Richard L.
John S. Levin, Susan T. Kater, and Richard L. Wagoner collectively argue that as community colleges organize themselves to respond to economic needs and employer demands, and as they rely more heavily upon workplace efficiencies such as part-time labor, they turn themselves into businesses or corporations and threaten their social and educational mission.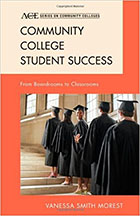 Community College Student Success – Morest, Vanessa
Student Success: From Board Rooms to Classrooms analyzes the emerging body of scholarly research on student success in an accessible and readable way that community college leaders will find both interesting and relevant. To further illustrate the connections between research and practice, case studies are drawn from community colleges that are engaging in reform. Morest offers a three-pronged approach for community college leaders seeking to improve the success of their students.



Community Colleges and the Access Effect – Scherer, Juliet & Anson, Mirra
Taking on the cherished principle that community colleges should be open to all students with a high school education, Scherer and Anson argue that open access policies and lenient federal financial aid laws harm students and present the case for raising the minimum requirements for community college entry.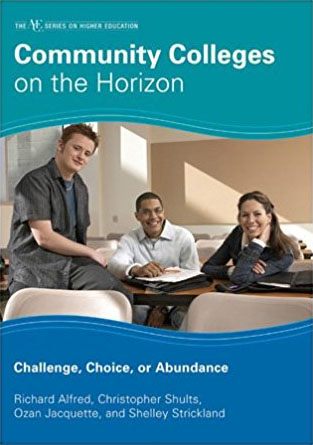 Community Colleges on the Horizon Challenge, Choice, or Abundance – Alfred, Richard; Shults, Christopher; Jacquette, Ozan & Strickland, Shelly
The gap between institutional ambition, resources, and performance is what prompted Richard Alfred and his authors to develop this book. It is written at a time when community colleges are facing problems with increasing demand and limited resources that have forced them to search for efficiency and new ways of supporting growth.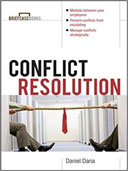 Conflict Resolution – Dana, Daniel
Successful management depends on the ability to quickly and effectively manage conflicts. Conflict Resolution includes hands-on information for effectively communicating with employees, disciplining and even terminating employees, understanding and using organizational politics, and more. Tips and Tools for Managers to Recognize, Prevent, and Resolve Conflicts—in Today's Higher Stress Workplace.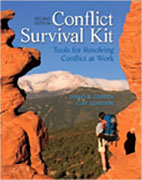 Conflict Survival Kit – Griffith, Daniel & Goodwin, Cliff
The Conflict Survival Kit: Tools for Resolving Conflict at Workfocuses on topics supervisors, team leads and managers need to know to address conflict in organizations. Each chapter succinctly explains conflict theories, frameworks and models, while focusing on important interpersonal and management skills. This classroom text and on-the-job guide presents strategies that can be used immediately in the workplace and provides hands-on practice throughout.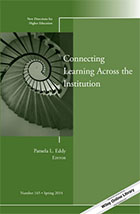 Connecting Learning Across the Institution – Eddy, Pamela
Most research on learning tends to occur in silos based on stakeholder perspective. This volume seeks to break down these silos and draw together scholars who research learning from different perspectives to highlight commonalities in learning for students, faculty, and institutions.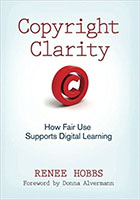 Copyright Clarity – Hobbs, Renee
This jargon-free guide clarifies principles for applying copyright law to 21st-century education, discusses what is permissible in the classroom, and explores the fair use of digital materials.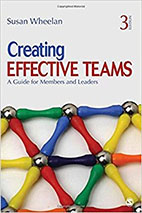 Creating Effective Teams – Wheelan, Susan
A practical guide for building and sustaining top-performing teams. Readers will gain practical skills for navigating, from a group's creation to maintaining highly effective teams. Packed with straightforward strategies for building and supporting well-managed, high performing teams, this book examines why teams are important, how they function, and what makes them productive.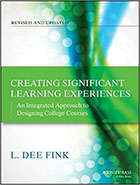 Creating Significant Learning Experiences (Volume I) – Fink, L. Dee
Dee Fink poses a fundamental question for all teachers: "How can I create courses that will provide significant learning experiences for my students?" In the process of addressing this question, he urges teachers to shift from a content-centered approach to a learning-centered approach that asks "What kinds of learning will be significant for students, and how can I create a course that will result in that kind of learning?" Fink provides several conceptual and procedural tools that will be invaluable for all teachers when designing instruction.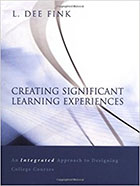 Creating Significant Learning Experiences (Volume II) – Fink, L. Dee
This edition addresses new research on how people learn, active learning, and student engagement; includes illustrative examples from online teaching; and reports on the effectiveness of Fink's time-tested model. Fink also explores recent changes in higher education nationally and internationally and offers more proven strategies for dealing with student resistance to innovative teaching.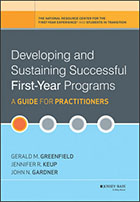 Developing and Sustaining Successful First-Year Programs – Greenfield, Gerald; Keup, Jennifer & John Gardner
Praise for Developing and Sustaining Successful First-Year Programs "An essential guide to the thorny task of not only developing successful first-year programs, the critical building blocks for student college completion, but also sustaining them over time. It should be at the top of the reading list of all faculty, staff, and administrators concerned with making substantial improvements in student success in the first year of college." — Vincent Tinto, Distinguished University Professor, Syracuse University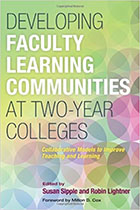 Developing Faculty Learning Communities –Sipple, Susan & Lightner, Robin
This book introduces community college faculty and faculty developers to the use of faculty learning communities (FLCs) as a means for faculty themselves to investigate and surmount student learning problems they encounter in their classrooms, and as an effective and low-cost strategy for faculty developers working with few resources to stimulate innovative teaching that leads to student persistence and improved learning outcomes.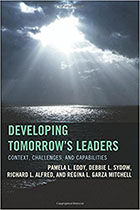 Developing Tomorrow's Leaders: Context, Challenges, and Capabilities – Eddy, Pamela; Sydow, Debbie; Alfred, Richard & Garza-Mitchell, Regina
Developing Tomorrow's Leaders provides a template for leadership development in the community college sector. The theme of the book focuses on the need to move beyond hierarchical leadership to networked leadership that taps talent throughout the institution.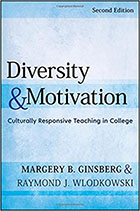 Diversity & Motivation – Ginsberg, Marygery & Wlodkowski, Raymond
Diversity and Motivation includes resources to help educators create a supportive community of learners, facilitate equitable discussions in linguistically diverse classrooms, design engaging lessons, and assess students fairly. The ideas in this book apply across disciplines and include teaching practices that can be easily adapted to a range of postsecondary settings.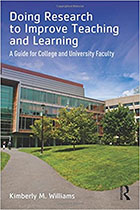 Doing Research to Improve Teaching and Learning – Williams, Kimberly
Given the increased accountability at the college and university level, one of the most promising ways for faculty at institutions of higher education to improve their teaching is to capitalize upon their skills as researchers. This book is a step-by-step guide for doing research to inform and improve teaching and learning.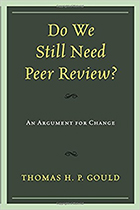 Do We Still Need Peer Review? – Gould, Thomas H.
The current peer review process is broken and unless changes are made it will soon die. In Do We Still Need Peer Review?, author Thomas H.P. Gould examines the evolution of peer review from the earliest attempts by the Church to evaluate scholarly works to the creation of academic peer review and finally to the current status of the process. Gould argues that without an immediate effort by scholars to institute reform, the future of peer review may cease to exist.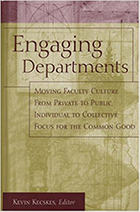 Engaging Departments: Moving Faculty Culture from Private to Public, Individual to Collective Focus for the Common Good – Kecskes, Kevin
While the importance of service-learning and engaged campuses has gained broad recognition in recent years, the infrastructure for enabling such deep academic and civic engagement has yet to emerge. The authors of this book embrace the call for such institutional renewal and provide the critical guidance needed for leaders in higher education who are serious about building genuinely engaged campuses.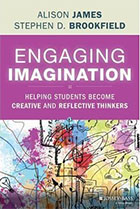 Engaging Imagination – James, Alison & Brookfield, Stephen
When asked what they want colleges to emphasize most, employers didn't put science, computing, math, or business management first. According to AAC&U's 2013 employer survey, 95% of employers give hiring preference to college graduates with skills that will enable them to contribute to innovation in the workplace. In Engaging Imagination: Helping Students Become Creative and Reflective Thinkers, two leading educators help college instructors across disciplines engage students in nurturing creativity and innovation for success beyond the classroom.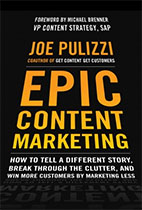 Epic Content Marketing – Pulizzi, Joe
"Epic Content Marketing" takes you step by step through the process of developing stories that inform and entertain and compel customers to act--without actually telling them to. Epic content, distributed to the right person at the right time, is how to truly capture the hearts and minds of customers. It's how to position your business as a trusted expert in its industry. It's what customers share and talk about.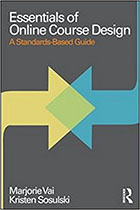 Essentials of Online Course Design – Vai, Marjorie & Sosulki, Kristen
In spite of the proliferation of online learning, creating online courses can still evoke a good deal of frustration, negativity, and wariness in those who need to create them. The second edition of Essentials of Online Course Design takes a fresh, thoughtfully designed, step-by-step approach to online course development. At its core is a set of standards that are based on best practices in the field of online learning and teaching.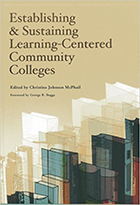 Establishing & Sustaining Learning-Centered Community Colleges – McPhail, Christine Johnson
Today's most prominent thought leaders weigh in on the learning paradigm, calling for institutional change and responsibility for learning positive outcomes. This book helps leaders develop structures and processes that allow for more flexibility and creativity. Explore all facets of the learning paradigm from developing a change-receptive environment and engaging constituencies to strategic planning, governance, and more.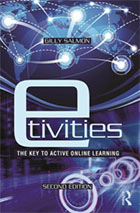 E-tivities – Salmon, Gilly
The world of learning and teaching is at a watershed; confronted by challenges to previous educational models. One learning future lies in impactful, purposeful, active online activities, or 'e-tivities', that keep learners engaged, motivated, and participating. Grounded in the author's action research, E-tivities, 2nd Edition assuredly illustrates how technologies shape and enhance learning and teaching journeys. In this highly practical book, Gilly Salmon maintains her exceptional reputation, delivering another powerful guide for academics, teaching professionals, trainers, designers and developers in all disciplines.


Extreme Productivity – Pozen, Robert
Robert C. Pozen, one of the business world's most successful — and productive — executives, reveals the surprising secrets to workplace productivity and high performance. Extreme Productivity is an essential handbook for every business professional, empowering them with proven methods for prioritizing efficiently and maximizing time at work, while leading a full and productive personal life as well.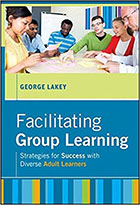 Facilitating Group Learning – Lakey, George
"In this engaging and accessible book, George Lakey draws on a lifetime's experience to provide a highly practical resource to anyone seeking to understand and respond to the complexities of group work. The book will be invaluable to anyone trying to effect social change through groups while striving to stay simultaneously sane and employed." — Stephen D. Brookfield, Distinguished University Professor, University of St. Thomas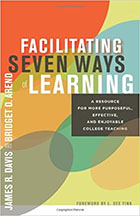 Facilitating Seven Ways of Learning – Davis, James & Arend, Bridget
For teachers in higher education who haven't been able to catch up with developments in teaching and learning, James Davis and Bridget Arend offer an introduction that focuses on seven coherent and proven evidence-based strategies. The underlying rationale is to provide a framework to match teaching goals to distinct ways of learning, based on well-established theories of learning.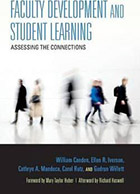 Faculty Development and Student Learning: Assessing the Connections – Condon, William; Iverson, Ellen R.; Manduca, Cathryn A.; Rutz, Carol and Willett, Gudrun
Colleges and universities across the US have created special initiatives to promote faculty development, but to date there has been little research to determine whether such programs have an impact on students' learning. Faculty Development and Student Learning reports the results of a multi-year study undertaken by faculty at Carleton College and Washington State University to assess how students' learning is affected by faculty members' efforts to become better teachers. Extending recent research in the Scholarship of Teaching and Learning (SoTL) to assessment of faculty development and its effectiveness, the authors show that faculty participation in professional development activities positively affects classroom pedagogy, student learning, and the overall culture of teaching and learning in a college or university.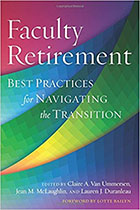 Faculty Retirement – Ummersen, Claire; McLaughlin, Jean & Duranleau, Lauren
This book addresses the critical and looming issue of retirement in higher education as the cohort of boomer generation faculty come to the close of their careers. On the one hand institutions need to replenish themselves, and so need older employees to retire. On the other, mass retirements can decimate departments, creating the need for mass hirings that will create another crisis in the future.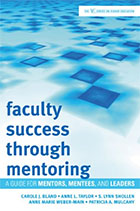 Faculty Success Through Mentoring – Bland, Carole; Taylor, Anne; Shollen, Lynn; Weber-Main, Anne & Mulcahy, Patricia
Few things are more essential to the success of an academic institution than vital faculty members. This book is a rich combination of findings from the literature and practical tools, which together assist academic leaders and faculty in implementing and participating in a successful formal mentoring program that can be used as a strategy for maintaining the vitality of a diverse faculty across all stages of an academic career.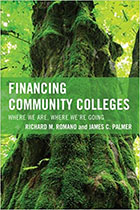 Financing Community Colleges: Where We Are, Where We're Going – Romano, Richard & Palmer, James
Grounded in an economic perspective, Financing Community Colleges: Where We Are, Where We're Going helps college leaders make sense of the challenges they face in securing and managing the resources needed to carry out the community college mission. Finance has perpetually been an Achilles heel for leaders at all levels of management.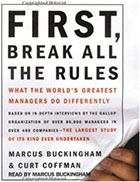 First, Break All The Rules – Buckingham, Marcus
Gallup presents the remarkable findings of its revolutionary study of more than 80,000 managers in First, Break All the Rules, revealing what the world's greatest managers do differently. With vital performance and career lessons and ideas for how to apply them, it is a must-read for managers at every level.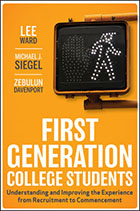 First Generation College Students – Ward, Lee; Siegel, Michael & Davenport, Zebulun
"Who students are when they start college does not dictate how much they can benefit, provided they take advantage of the myriad learning opportunities institutions offer. This book is replete with informative insights into the invisible minority we call 'first-gen students' as well as the policies, programs, and practices institutions should use to help them succeed." — George D. Kuh, Chancellor's Professor of Higher Education Emeritus, Indiana University


First in the World: Community Colleges and America's Future – Brown, Noah
From his unique vantage point as President and CEO of the Association of Community College Trustees, J. Noah Brown writes about the intersection between community colleges and America's need to regain economic momentum and its position as first in the world with respect to college attainment. By connecting past economic and education policies and investments to possibilities for the future and continued national progress, Brown reminds us that restoring America's prominence is within reach.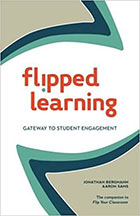 Flipped Learning – Bergmann, Jonathan & Sams, Aaron
Flipped learning empowers educators to engage students, personalize learning and reclaim valuable class time. But some teachers may still be wondering, How can this model work for me? While there's no step-by-step formula for flipped learning success, this book guides you through developing an approach in the direction of flipped learning that will serve you and your students.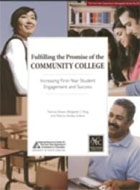 Fulfilling the Promise of the Community College – Brown, Thomas; King, Margaret & Stanley, Patricia
For the past three decades, American higher education has paid increasing attention to the beginning college experience -- to ensuring that entering students make a successful transition to college. Yet, much of the extant research and practice literature focuses on the experience of first-year students entering four-year colleges and universities.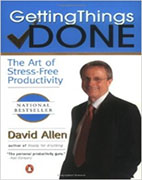 Getting Things Done – Allen, David
In today's world, yesterday's methods just don't work. Veteran coach and management consultant David Allen recognizes that time management is useless the minute your schedule is interrupted; setting priorities isn't relevant when your e-mail is down; procrastination solutions won't help if your goals aren't clear. Instead, Allen shares with readers the proven methods he has already introduced in seminars and at top organizations across the country.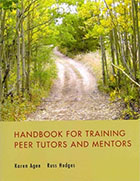 Handbook for Training Peer Tutors and Mentors – Hodges, Russ & Agee, Karen
The Handbook for Training Peer Tutors and Mentors is a must-read for postsecondary faculty and learning center professionals who hire, train, and supervise tutors and mentors. This Handbook, a publication of the College Reading and Learning Association (CRLA), is designed to inspire development of training programs that meet the high standards of CRLA's certification initiatives.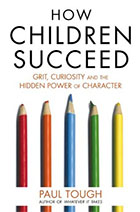 How Children Succeed – Tough, Paul
How Children Succeed introduces us to a new generation of researchers and educators, who, for the first time, are using the tools of science to peel back the mysteries of character. Through their stories—and the stories of the children they are trying to help—Tough reveals how this new knowledge can transform young people's lives. He uncovers the surprising ways in which parents do—and do not—prepare their children for adulthood.
How Good People Make Tough Choices – Kidder, Rushworth
An essential guide to ethical action updated for our challenging times, How Good People Make Tough Choices by Rushworth M. Kidder offers practical tools for dealing with the difficult moral dilemmas we face in our everyday lives. The founder and president of the Institute for Global Ethics, Dr. Kidder provides guidelines for making the important decisions in situations that may not be that clear cut — from most private and personal to the most public and global. Former U.S. senator and NBA legend Bill Bradley calls How Good People Make Tough Choices "a valuable guide to more informed and self-conscious moral judgments."
How to Deliver a TED Talk – Donovan, Jeremey
Now you can learn how to give a TED-style talk to achieve your personal and business goals.
How to Deliver a TED Talk provides more than 100 invaluable tips – everything from opening with an explicit statement of audience benefits to framing your idea as an action-outcome response to a question worth asking. Whether you're presenting to an audience of 1 or 1,000, this book is an indispensable resource for any public speaker.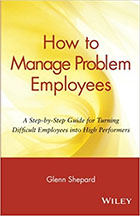 How to Manage Problem Employees – Shepard, Glenn
A manager's guide to hiring, firing, and motivating employees. A comprehensive how-to for employers, How to Manage Problem Employees covers all the people-management skills managers need—from how to set new hires up for success, to properly structuring compensation packages that maximize employee work ethic, to dealing with employee problems before they take a toll on your business.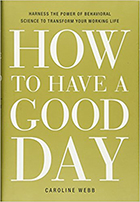 How to Have a Good Day: Harness the Power of Behavioral Science to Transform Your Working Life – Caroline Webb
Advances in behavioral sciences are giving us an ever better understanding of how our brains work, why we make the choices we do, and what it takes for us to be at our best. But it has not always been easy to see how to apply these insights in the real world–until now.

In How to Have a Good Day, Webb explains exactly how to apply this science to our daily tasks and routines. She translates three big scientific ideas into step-by-step guidance that shows us how to set better priorities, make our time go further, ace every interaction, be our smartest selves, strengthen our personal impact, be resilient to setbacks, and boost our energy and enjoyment. Through it all, Webb teaches us how to navigate the typical challenges of modern workplaces–from conflict with colleagues to dull meetings and overflowing inboxes–with skill and ease.

Filled with stories of people who have used Webb's insights to boost their job satisfaction and performance at work, How to Have a Good Day is the book so many people wanted when they finished Nudge, Blink and Thinking Fast and Slow and were looking for practical ways to apply this fascinating science to their own lives and careers.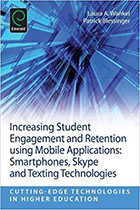 Increasing Student Engagement and Retention using Mobile Applications – Wankel, Laura & Blessinger, Patrick
Increasing Student Engagement and Retention Using Mobile Applications: Smartphones, Skype and Texting Technologies examines new research on how mobile technologies are being used in higher education to increase learner engagement in an epoch of increasing globalization and diversity. These enabling technologies are reshaping and reframing the practice of teaching and learning in higher education.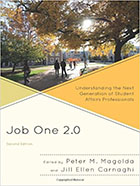 Job One 2.0 – Magolda, Peter & Carnaghi, Jill
The book focuses on narratives written by new professionals about their introduction and transitions into Student Affairs work. These stories document the joys and angst felt as new professionals prepare to transition from graduate school to work, search for their first Student Affairs position, assimilate campus norms, formulate a professional identity, satisfy supervisors' expectations, mediate cultural conflicts, and remain true to their personal and professional values.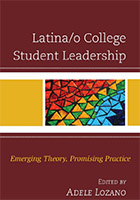 Latina/o College Student Leadership: Emerging Theory, Promising Practice – Adele Lozano
While the black and white racial experience has been delineated over the years, the ethnic realities of Latinos have received minimal attention. Therefore, with Latinos projected as the upcoming U.S. population majority, the central goal of this book is to document the Latino experience in the world of academia, focusing primarily, but not exclusively, on first-generation Latino students in higher education, delineating the dynamics of the educational journey, while situating their experiences within the ethnic community, the overall American society, and the international community. The text focuses on (1) ethnic realities including Latino student access to higher education, retention, graduation rates, and career success; (2) analysis of historic trends; (3) extensive review of prior empirical studies; (4) a holistic portrayal of education in the U.S.; (5) a qualitative study conducted in an institution of higher education in Texas, placing the stories of participating Latino students in theoretical context; (6) vivid documentation of historically entrenched racial ideologies in American education; (7) exploration of potential solutions to historical and contemporary barriers confronting Latino students; (8) development of a model of empowerment for Latino students; (9) information for the establishment of a balanced educational system; (10) accountability of higher education institutions; (11) review of revolutionizing education in the midst of current globalization; and (12) venturing into the future of Latino education in the overall American experience. Finally, the book seeks to examine not only America's racism that is evident, but also the structural, cultural, and ideological forces that have influenced and continue to perpetuate the current educational situation for Latinos.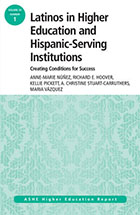 Latinos in Higher Education and Hispanic-Serving Institutions – Nunez, Anne-Marie; Hoover, Richard; Pickett, Kellie; Stuart-Carruthers; A. Christine & Vazquez, Maria
Latinos' postsecondary educational attainment has not kept pace with their growing representation in the U.S. population. How can Latino educational attainment be advanced? This monograph presents relevant contemporary research, focusing on the role of institutional contexts. Drawing particularly on research grounded in Latino students' perspectives, it identifies key challenges Latino students face and discuss various approaches to address these challenges.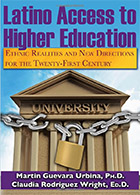 Latino Access to Higher Education: Ethnic Realitites and New Directions for the Twenty-First Century – Martin Guevara Urbina
Latina/o College Student Leadership: Emerging Theory, Promising Practice examines Latina/o college student leadership and leadership development in higher education. This edited collection examines emerging frameworks, empirical research, leadership models, and promising practices from the perspectives of scholars, educators, practitioners, and activists. Latina/o student leadership is analyzed through the lens of various institutional contexts (e.g., large research institution, community college, Hispanic-serving institution) as well as diverse intra-institutional contexts (e.g., academic, student organizations, student government, fraternities and sororities). The focus on theory and practice within various contexts, combined with an emphasis on student voice, helps provide deeper insight into how Latina/o students experience leadership in higher education, as well as how to promote and support the leadership development of Latina/o college students.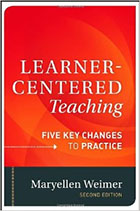 Learner-Centered Teaching – Weimer, Maryellen
Learner-centered teaching focuses attention on what the student is learning, how the student is learning, the conditions under which the student is learning, whether the student is retaining and applying the learning, and how current learning positions the student for future learning. To help educators accomplish the goals of learner-centered teaching, this important book presents the meaning, practice, and ramifications of the learner-centered approach and how this approach transforms the college classroom environment.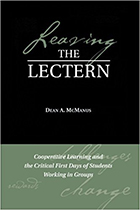 Learning the Lectern – McManus, Dean A.
This book records the story of how one professor at a research university used a form of active learning to change the way he taught—from traditional lecture and examinations to cooperative learning and student projects.
Drawn from teaching notes, conversations with students, student evaluations, and annual reports, readers will learn the kinds of risks, assumptions, and decisions they will face as they change their teaching to emphasize student learning, particularly during the critical first days of change.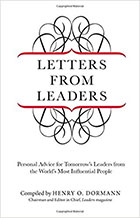 Letters from Leaders – Dormann, Henry
Letters from Leaders is a beautifully designed book comprising nearly eighty letters from those who have done so much to shape our world today. As put so aptly by Dormann in his introduction, "All kings and queens, presidents, Nobel Laureates, chairmen and chairwomen, CEOs, and world leaders have one thing in common: They want what they have achieved to be useful and to be handed over to a younger generation. The leaders in these pages have 'lived' and now offer their experiences as a treasure to ambitious and open minds?those who want to be something in life."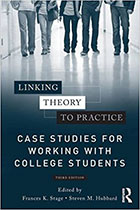 Linking Theory to Practice – Stage, Frances & Hubbard, Steven
Framed by an overview of theories that guide student affairs practice, the cases in this book present a challenging array of problems that student affairs and higher education personnel face, such as racial diversity, alcohol abuse, and student activism. The revised edition has thirty new cases, with content on issues that reflect the complexity of today's environment at colleges and universities, including the expanded use of social networking, the rise in mental health issues, bullying, study abroad, and athletics.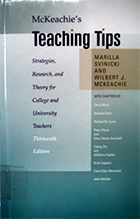 McKeachie's Teaching Tips – Svinicki, Marilla and McKeachie, Wilbert J.
This indispensable handbook provides helpful strategies for dealing with both the everyday challenges of university teaching and those that arise in efforts to maximize learning for every student. The suggested strategies are supported by research and adaptable to specific classroom situations. Rather than suggest a "set of recipes" to be followed mechanically, the book gives instructors the tools they need to deal with the ever-changing dynamics of teaching and learning. Available with InfoTrac Student Collections http://gocengage.com/infotrac.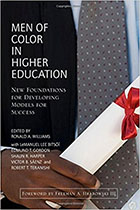 Men of Color in Higher Education – Williams, Ronald
Given the continued plight of men of color in college after a decade of ineffective interventions focused more on "fixing the student" than on addressing the social, structural and institutional forces that undermine his academic achievement, this book is intended as a catalyst to change the direction of the dialogue, by providing a new theoretical framework and strength-based models for developing strategies for success.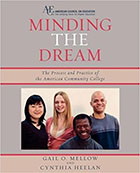 Minding the Dream – Mellow, Gail & Hellan, Cynthia
Community college leaders need honest information about what's working in the community college and need to be challenged about the things that are not. State Legislatures and Congress need updated facts to assist them in making wise funding decisions. Community college advocates need updated information to assist them in their advocacy work, and higher education programs need an updated book about community colleges to use a a basic text.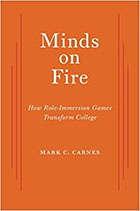 Minds on Fire – Carnes, Mark
In Minds on Fire, Carnes shows how role-immersion games channel students' competitive (and sometimes mischievous) impulses into transformative learning experiences. His discussion is based on interviews with scores of students and faculty who have used a pedagogy called Reacting to the Past, which features month-long games set during the French revolution, Galileo's trial, the partition of India, and dozens of other epochal moments in disciplines ranging from art history to the sciences.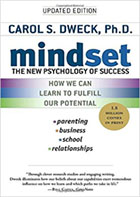 Mindset – Dweck, Carol
After decades of research, world-renowned Stanford University psychologist Carol S. Dweck, Ph.D., discovered a simple but groundbreaking idea: the power of mindset. In this brilliant book, she shows how success in school, work, sports, the arts, and almost every area of human endeavor can be dramatically influenced by how we think about our talents and abilities. People with a fixed mindset—those who believe that abilities are fixed—are less likely to flourish than those with a growth mindset—those who believe that abilities can be developed.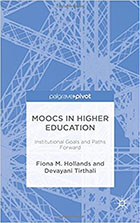 Moocs in Higher Education – Hollands, Fiona & Tirthali, Devayni
Based on interviews with almost one hundred of the world's leading educators, policymakers, and businesspeople involved in MOOCs and online learning, the authors investigate the goals of the institutions offering MOOCs and assess the evidence as to whether these goals are being achieved.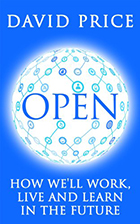 OPEN: How We'll Work, Live and Learn in the Future – Price, David
What makes a global corporation give away its prized intellectual property? Why are Ivy League universities allowing anyone to take their courses for free? What drives a farmer in rural Africa to share his secrets with his competitors?
A collection of hactivists, hobbyists, forum-users and maverick leaders are leading a quiet but unstoppable revolution. They are sharing everything they know, and turning knowledge into action in ways that were unimaginable even a decade ago. Driven by technology, and shaped by common values, going 'open' has transformed the way we live. It's not so much a question of if our workplaces, schools and colleges go open, but when.
Packed with illustration and advice, this entertaining read by learning futurist, David Price, argues that 'open' is not only affecting how we are choosing to live, but that it's going to be the difference between success and failure in the future.
Outliers: The Story of Success – Gladwell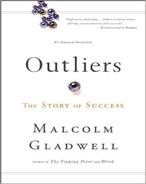 , Malcolm
In this stunning new book, Malcolm Gladwell takes us on an intellectual journey through the world of "outliers"– the best and the brightest, the most famous and the most successful. He asks the question: what makes high-achievers different? His answer is that we pay too much attention to what successful people are like, and too little attention to where they are from: that is, their culture, their family, their generation, and the idiosyncratic experiences of their upbringing.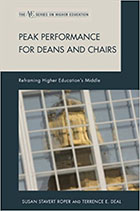 Peak Performance for Deans and Chairs – Roper, Susan & Deal, Terrence
Deans and chairs, like other leaders everywhere, often rely on narrow views of their organizations that capture only part of the real picture. As a result, they miss out on a rich array of options available to them. Peak Performance for Deans and Chairs molds deans and chairs into better leaders by teaching them a new way of thinking about their universities, colleges, and departments.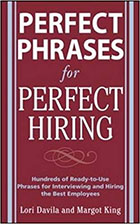 Perfect Phrases for Perfect Hiring – Davila, Lori & King, Margot
Hiring the right person is crucial to business success. You need to know what to say to attract the best applicants, what to ask during the interview, and how to communicate your expectations and goals. Perfect Phrases for Perfect Hiring arms you with the right words for every stage of the hiring process-from early recruiting and reference checking, to final interviews and orientation.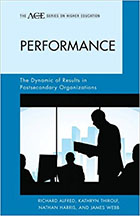 Performance – Alfred, Richard; Thirolf, Kathryn; Harris Nathan & Webb, James
Understanding performance requires asking fundamental questions about the nature and purpose of an organization: What is its business? Whom does it serve? What do stakeholders want and expect? What do they get? How does the organization conceive of and measure results? How do stakeholders feel about results the organization is generating? Answers to these questions require a framework for analysis comprised of three essential ingredients: stakeholders, results and improvement strategies.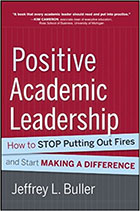 Positive Academic Leadership – Buller, Jeffrey
" Buller has produced a book that every academic leader should read and put into practice. Positive Academic Leadership pulls together an amazing array of scientific findings and practical guidelines that will be invaluable for academic leaders looking to improve themselves and their institutions." — Kim Cameron, associate dean, William Russell Professor of Management and Organizations, Ross School of Business; professor of higher education, School of Education, University of Michigan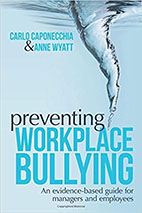 Preventing Workplace Bullying – Caponecchia, Carlo & Wyatt, Anne
Workplace bullying is more common and costly than most people realize. It can make life unbearable for employees in any industry and ultimately undermine an organization's potential for profit. In this practical guide, Carlo Caponecchia and Anne Wyatt explain how to identify workplace bullying and apply best practice to preventing and managing it.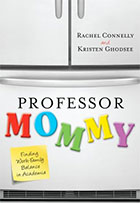 Professor Mommy – Connelly, Rachel & Ghodsee, Kristen
Professor Mommy is designed as a guide for women who want to combine
the life of the mind with the joys of motherhood. The book provides practical suggestions from the authors' experiences together with those of other women who have successfully combined parenting with professorships. Professor Mommy addresses key questions — when to have children and how many, what kinds of academic institutions are the most family friendly, how to negotiate around the myths that many people hold about academic life, etc. — for women throughout all stages of their academic careers, from graduate school through full professor.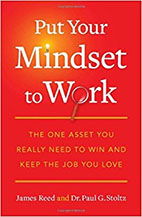 Put Your Mindset to Work – Reed, James & Stoltz, Paul
What does it take to get and keep the job you want? Ninety-six percent of employers argue that it's not just about having the right skills for the position- it's all about the right mindset. As two leading experts on the subject, Reed and Stoltz know what employers really want from the people they hire and keep.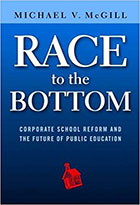 Race to the Bottom – McGill, Michael
How did the country that invented the modern public school end up embracing policies that weaken it? What alternatives are there to current corporate reform policies? How can we give America's children an education that will truly prepare them and our nation for the challenges of tomorrow? In Race to the Bottom, McGill successfully traces the emergence of corporate reform and describes how its tenets run counter to what he believes are the key elements of a high-quality education.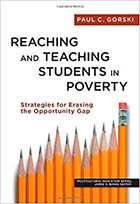 Reaching and Teaching Students in Poverty – Gorski, Paul
''This is the 'poverty book' I've been waiting for. It provides powerful, clear-eyed analysis of why economic inequities exist and persist, and practical classroom-tested guidance for teachers and leaders who care to make a difference. Paul Gorski's voice is passionate, accessible, politically astute, and (I hope) impossible to ignore.'' — Gary Howard, founder of the REACH Center and author of We Can't Teach What We Don't Know, Second Edition.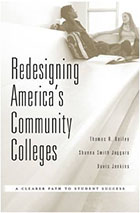 Redesigning America's Community Colleges – Bailey, Thomas; Jaggars, Shanna & Jenkins, Davis
In the United States, 1,200 community colleges enroll over ten million students each year nearly half of the nation's undergraduates. Yet fewer than 40 percent of entrants complete an undergraduate degree within six years. This fact has put pressure on community colleges to improve academic outcomes for their students.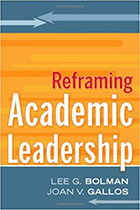 Reframing Academic Leadership – Bolman, Lee & Gallos, Joan
Reframing Academic Leadership is a no-nonsense guide for academic administrators at all levels in colleges and universities and for those who seek to understand the unique challenges and opportunities in leading institutions of higher education today. Bolman and Gallos speak to those who care deeply about higher education, appreciate its strengths and its imperfections, and are committed to making it better.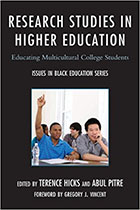 Research Studies in Higher Education – Hicks, Terence & Pitre, Abul
This groundbreaking book edited by Terence Hicks, a quantitative research professor, and Abul Pitre, a qualitative research professor, builds upon the usefulness of each research method and integrates them by providing valuable findings on a diverse group of college students. This book provides the reader with a mixture of quantitative and qualitative research studies surrounding nine chapters on African American, first-generation, undecided, and non-traditional college students.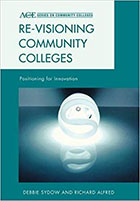 Re-visioning – Sydow, Debbie & Alfred, Richard
Re-visioning Community Colleges traces the development and generational evolution of community colleges, explores the past success and future capacity of community colleges as disruptive innovators, and analyzes this sector's unique advantages and vulnerabilities. Ultimately, Sydow and Alfred presents alternative futures for community colleges as they—like all sectors of higher education—face rapidly changing environmental forces and conditions.



Rights Wrongs in the College Classroom – Rocheleau, Jordy & Speck, Bruce
Postsecondary teaching has a formative influence on the nature of citizenry and the health of democracy. While the ethics of medicine, business, and government receive more press attention and have been widely analyzed and debated, the ethics of higher education is also of social import: Ethical judgments must be made, for example, about fairness in evaluation, how to respond to an offensive student, and whether faculty may date former students.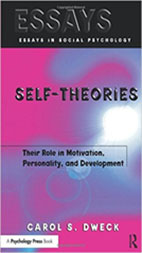 Self Theories – Dweck, Carol
This innovative text sheds light on how people work -- why they sometimes function well and, at other times, behave in ways that are self-defeating or destructive. The author presents her groundbreaking research on adaptive and maladaptive cognitive-motivational patterns and shows:
• How these patterns originate in people's self-theories
• Their consequences for the person -- for achievement, social relationships, and emotional well-being
• Their consequences for society, from issues of human potential to stereotyping and intergroup relations
• The experiences that create them


STEM Models of Success – Wood, J. Luke & Palmer, Robert
A volume in Contemporary Perspectives in Race and Ethnic Relations Series Editors: M. Christopher Brown II, Alcorn State University and T. Elon Dancy II, University of Oklahoma As the U.S. focuses on positioning itself to retain and advance its status as a world leader in technology and scientific innovation, a recognition that community colleges are a critical site for intervention has become apparent.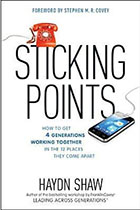 Sticking Points – Shaw, Haydn
Haydn Shaw, popular business speaker and generational expert, has identified 12 places where the 4 generations typically come apart in the workplace (and in life as well). These sticking points revolve around differing attitudes toward managing one's own time, texting, social media, organizational structure, and of course, clothing preferences. If we don't learn to work together and stick together around these 12 sticking points, then we'll be wasting a lot of time fighting each other instead of enjoying a friendly and productive team.


Strategies for Building a Web 2.0 Learning Environment – Tu, Chih
Imagine replacing your current online Learning Management System (LMS) with social media and Web 2.0 tools! This book provides a comprehensive and easy-to-understand guide for making the most of the online learning environment.
• Supplies practical guidelines, learning activities, interactive links and templates, and reader-shared resources useful for educators, trainers, and instructional designers.
• Provides information specific to educators regarding the applications of social media in a learning environment.
• Identifies online community resources helpful for implementing Web 2.0 instructional strategies.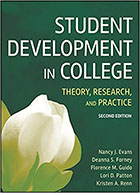 Student Development in College – Evans, Nancy; Forney, Deanna; Guido, Florence; Patton, Lorri & Renn Kristen
The second edition of Student Development in College offers higher education professionals a clear understanding of the developmental challenges facing today's college students. Thoroughly revised and updated, this edition includes new integrative theories of student development, expanded coverage of social identity theories, a targeted focus on higher education-related research, a current review of student development research and application, and reconceptualization of typology theories as a way to understand individual differences.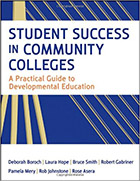 Student Success in Community Colleges: A Practical Guide to Developmental Education – Boroch, Deborah; Hope, Laura; Smith, Bruce; Gabriner, Robert; Mery, Pamela; Johnstone, Rob and Asera, Rose
As more and more underprepared students enroll in college, basic skills education is an increasing concern for all higher education institutions. Student Success in Community Colleges offers education leaders, administrators, faculty, and staff an essential resource for helping these students succeed and advance in college.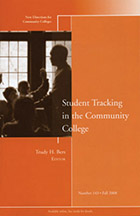 Student Tracking in the Community College – Bers, Trudy H.
This volume provides an updated examination of student tracking systems. It illustrates how policymakers, administrators, and institutional researchers are using data to follow student paths through postsecondary education and to measure student success.
This is the 143rd volume of the Jossey-Bass higher education quarterly report series New Directions for Community Colleges. Essential to the professional libraries of presidents, vice presidents, deans, and other leaders in today's open-door institutions, New Directions for Community Colleges provides expert guidance in meeting the challenges of their distinctive and expanding educational mission.


Succeed How We Can Reach Our Goals – Halvorson, Heidi
Do you ever wonder why Asian students are able to achieve so much more than their American counterparts? Even very smart, very accomplished people are very bad at understanding why they succeed or fail. In Succeed, award-winning social psychologist Heidi Grant Halvorson offers counterintuitive insights, illuminating stories, and science-based information that can help anyone: Set a goal to pursue even in the face of adversity. Build willpower, which can be strengthened like a muscle.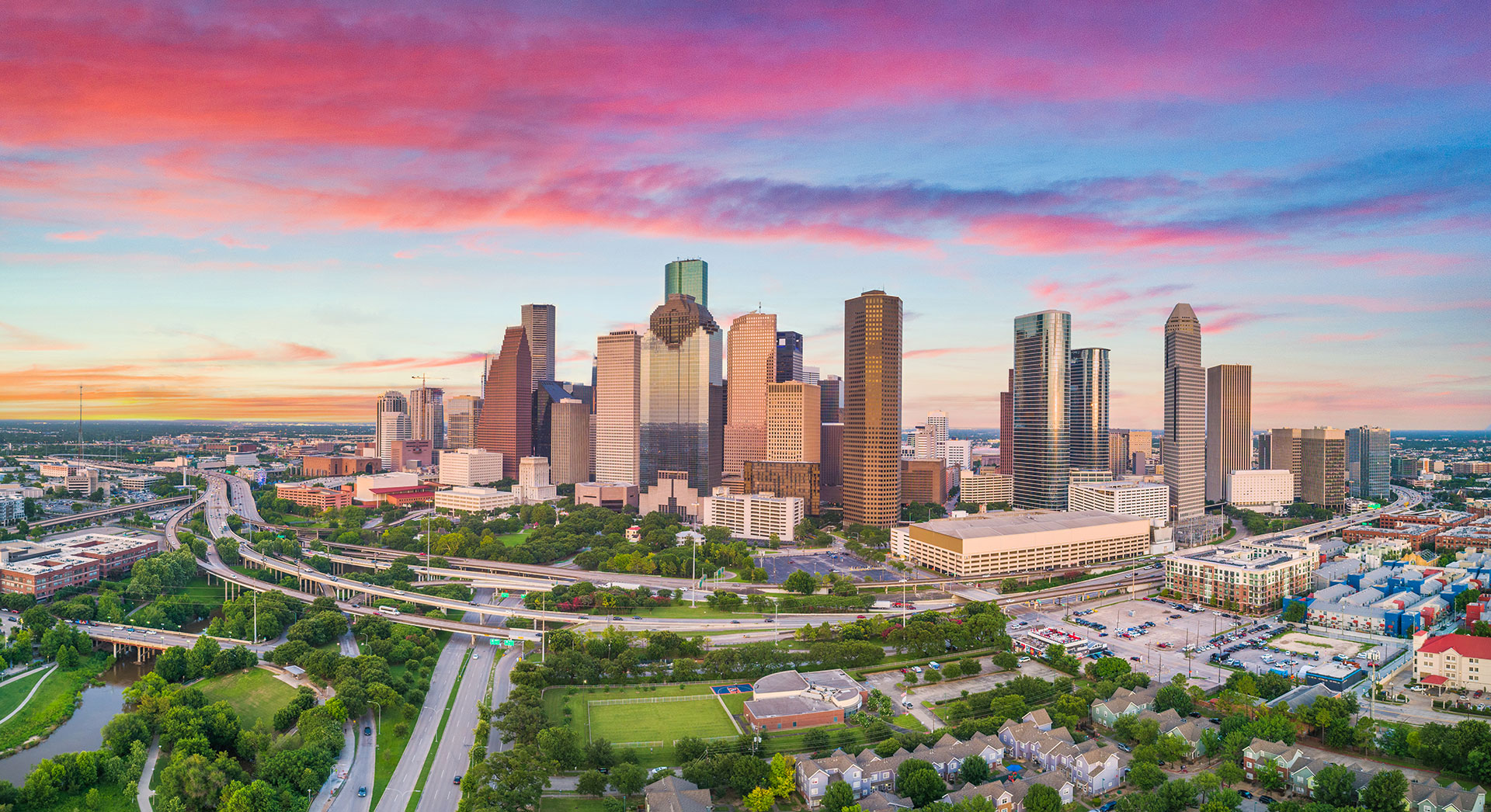 Successful Initiatives in the Recruitment and Rentention of Community College Students – Houston, W. Robert; Eugeni, Michelle L.
and Waxman, Hersh C.
• Need for initiatives in recruitment and retention of college students
• A history of the project
• San Jacinto College's High Trek and Camp San Jac
• The NHMCCD Bridge Partnership
• The North Harris College summer bridge model
• Online student services
• Continuous assessment of learning outcomes
• On track mentoring
• The role of a retention specialist
• A new student center
• Evaluation of community college recruitment initiatives
• Evaluation of community college retention initiatives
• Recruitment and retention in community colleges: an overview
• Implications of Houston Endowment student success grant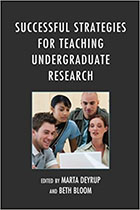 Successful Strategies for Teaching Undergraduate Research – Deyrup, Marta & Bloom, Beth
Editors Marta Deyrup and Beth Bloom have brought together well-known educators from the fields of library science, communication, composition, and education to show you how to develop successful strategies for teaching undergraduates how to conduct basic research and write papers. Chapters cover each step of the research process, beginning appropriately with separate pieces from a librarian and from an academic on how to construct good research assignments.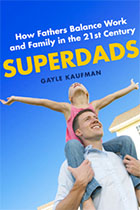 Superdads – Kaufman, Gayle
In an age when fathers are spending more time with their children than at any other point in the past, men are also facing unprecedented levels of work-family conflict. How do fathers balance their two most important roles—that of father and that of worker? In Superdads, Gayle Kaufman captures the real voices of fathers themselves as they talk about their struggles with balancing work and family life.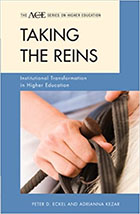 Taking the Reins – Eckel, Peter & Kezar, Adrianna
Peter Eckel and Adrianna Kezar have written this book to offer insight to campus leaders who face transformational change — to help them mount a proactive, rather than a reactive, process to effect transformation. They believe that most institutional leaders have little to no experience with implementing large-scale change and lack a solid literature base upon which to rely.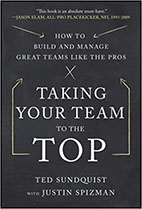 Taking Your Team to The Top – Sundquist, Ted & Spizman, Justin
In Taking Your Team to the Top, Sundquist gives you the knowledge, skills, and motivation to replicate his remarkable success. Whether you run a global corporation or small business, you'll learn how to accurately evaluate new hires from enormous talent pools, quickly implement them into your organization's existing team culture, and create a dedicated mission statement to maximize team success.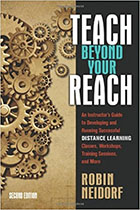 Teach Beyond Your Reach – Neidorf, Robin
Taking a practical, curriculum-focused approach, this guide for both new and experienced distance educators allows them to develop and deliver quality courses and training sessions. Providing practices and examples, and surveying the tools of the trade, this fully updated and revised edition covers key issues including instructional design, course craft, adult learning styles, student–teacher interaction, and strategies for building a community of learners.



Teachers and Machines – Cuban, Larry
In a distinctively witty and clear style, Larry Cuban's Teachers and Machines: The Classroom Use of Technology. Film and radio, television, and now computers have each been heralded by reformers as a way to revolutionize classroom instruction by increasing productivity. "The promises implied in these aids caught educators' attention: individualized instruction, relief from the tedium of repetitive activities, and presentation of content beyond what was available to a classroom teacher." How have teachers responded to this promise of improvement?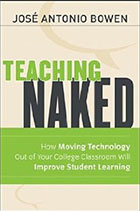 Teaching Naked – Bowen, Jose
José Bowen recognizes that technology is profoundly changing education and that if students are going to continue to pay enormous sums for campus classes, colleges will need to provide more than what can be found online and maximize "naked" face-to-face contact with faculty. Here, he illustrates how technology is most powerfully used outside the classroom, and, when used effectively, how it can ensure that students arrive to class more prepared for meaningful interaction with faculty.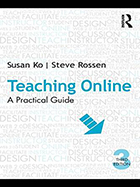 Teaching Online: A Practical Guide – Ko, Susan and Rossen, Steve
Teaching Online: A Practical Guide is an accessible, introductory, and comprehensive guide for anyone who teaches online. The fourth edition of this bestselling resource has been fully revised, maintains its reader-friendly tone, and offers exceptional practical advice, new teaching examples, faculty interviews, and an updated resource section.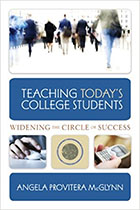 Teaching Today's College Students – McGlynn, Angela
A college classroom is, in essence, a teacher and some students. Your job as the teacher is to teach. The student s job is to learn. If only it were really so simple. On today s college campuses, there's no such thing as the typical student or even the typical teacher. Diversity abounds (among both students and faculty) across several dimensions: generation, racial/ethnic background, and socioeconomic status, among many others.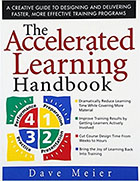 The Accelerated Learning Handbook – Meier, Dave
Accelerated learning is the use of music, color, emotion, play, and creativity to involve the whole student and enliven the learning experience. The Accelerated Learning Handbook is the first definitive book to explain state-of-the-art accelerated learning techniques to trainers and teachers, and features 40 techniques designed to save money while producing far better results. Leading expert Dave Meier provides an overview of the background and underlying principles of accelerated learning, and reviews the latest supporting research results. Training professionals will look to The Accelerated Learning Handbook to:
Improve the long-term value of training
Cut course development time by half
Discover tips for music- and computer-based learning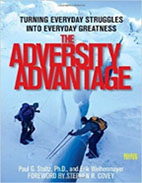 The Adversity Advantage – Stoltz, Paul & Weihenmayer, Erik
Adversity is one of the most potent forces in life. It shapes your character, clarifies your priorities, and defines your path. It can also fuel your greatness. Each of us faces a rich assortment of adversities every day, ranging from minor hassles to major setbacks and challenges, even tragedies. Nobody knows this better than blind adventurer Erik Weihenmayer and adversity expert Dr. Paul Stolz.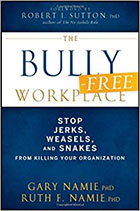 The Bully-Free Workplace – Namie, Gary & Namie, Ruth
At long last a guidebook for employers that discusses workplace bullying from America's unrivaled leaders and creators of the workplace bullying consulting institute. Managers will learn how and why to stop bullying; prepare executives to lead the campaign and to resist undermining efforts of subordinates; and create a new, positive role for human resources.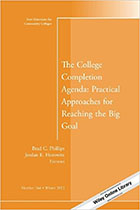 The College Completion Agenda: Practical Approaches for Reaching the Big Goal – Phillips, Brad & Horowitz, Jordan
This volume provides practical ways colleges can focus on the College Completion Agenda. Originally begun as an economic workforce issue for the Obama administration, the College Completion Agenda has been adopted by myriad educational institutions, public and private funders, and others. The identified "Big Goal" is to increase the proportion of Americans with high quality college degrees and credentials from 39% of the population to 60% by 2025.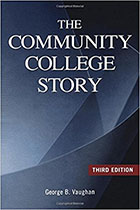 The Community College Story – Vaughan, George
In the more than a decade since The Community College Story was first published, higher education in general and community colleges in particular have faced an array of new challenges. Broad demographic shifts across the nation, urgent and changing workforce needs, and the need to respond to both business and societal needs in what is now a global economy and a world culture are key among them.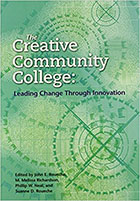 The Creative Community College: Leading Change Through Innovation – Roueche, John; Richardson, Melissa; Neal, Phillip & Roueche, Suanne
Turning adversity into opportunity, overcoming obstacles, building alliances, systems, and programs that lead to success?each chapter of this popular publication tells a unique story about the distinct challenges community colleges face. It also details the unique responses of community college leaders with the vision to overcome the challenges and the resistance.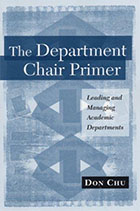 The Department Chair Primer – Chu, Don
What do chairs need to know from their very first day on the job? Research has shown that most chairs receive little or no training to prepare them for the demands of their new roles. They may not understand the tasks they will need to perform, how much time they will have to spend on parts of the job, and what the emotional and social requirements are. The Department Chair Primer provides the practical information that chairs need to do their jobs well. Many of the book's ideas come from practicing chairs and are proven strategies for dealing with a variety of issues.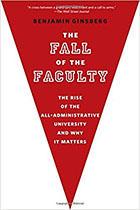 The Fall of the Faculty – Ginsberg, Benjamin
The Fall of the Faculty examines the fallout of rampant administrative blight that now plagues the nation's universities. In the past decade, universities have added layers of administrators and staffers to their payrolls every year even while laying off full-time faculty in increasing numbers — ostensibly because of budget cuts. In a further irony, many of the newly minted--and non-academic — administrators are career managers who downplay the importance of teaching and research, as evidenced by their tireless advocacy for a banal "life skills" curriculum.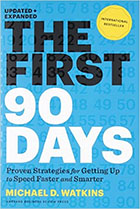 The First 90 Days – Watkins, Michael
In this updated and expanded version of the international bestseller The First 90 Days, Michael D. Watkins offers proven strategies for conquering the challenges of transitions — no matter where you are in your career. Watkins, a noted expert on leadership transitions and adviser to senior leaders in all types of organizations, also addresses today's increasingly demanding professional landscape, where managers face not only more frequent transitions but also steeper expectations once they step into their new jobs.



The First Year Seminar: Designing and Administering the Course (Volume I) – Keup, Jennifer & Petschauer, Joni
In an effort to capitalize on some of the more positive aspects of peer influences, colleges and universities have created a wide range of peer-to-peer education, leadership, and mentoring roles; especially in the first college year. Yet, the use of peers in first-year seminar instruction is still far from commonplace.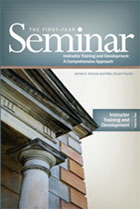 The First Year Seminar: Instructor Training and Development (Volume II) – Groccia, James & Hunter, Mary
Building on the conversation begun in Volume II on instructor training and development, Garner delves deeper into the concepts and strategies undergirding effective educational practice.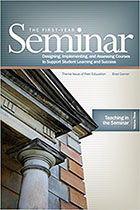 The First Year Seminar: Teaching in the First Year (Volume III) – Garner, Brad
Guided by an understanding of adult development, the authors suggest strategies for designing and presenting a comprehensive faculty development program in support of the first-year seminar. Chapters focus on the organization of one-shot and ongoing development efforts, content for training programs, evaluation as a development activity, and strategies for recruiting and maintaining a dedicated instructor team.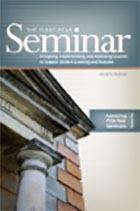 The First Year Seminar: Assessing the First-Year Seminar (Volume V) – Friedman, Daniel
Friedman, a recognized expert on seminar administration and assessment, provides a comprehensive framework for deciding what to assess, what kinds of data to collect and from whom, and how to use findings for continuous program refinement and improvement. The volume is a useful tool for administrators launching a new seminar or managing a decades old course.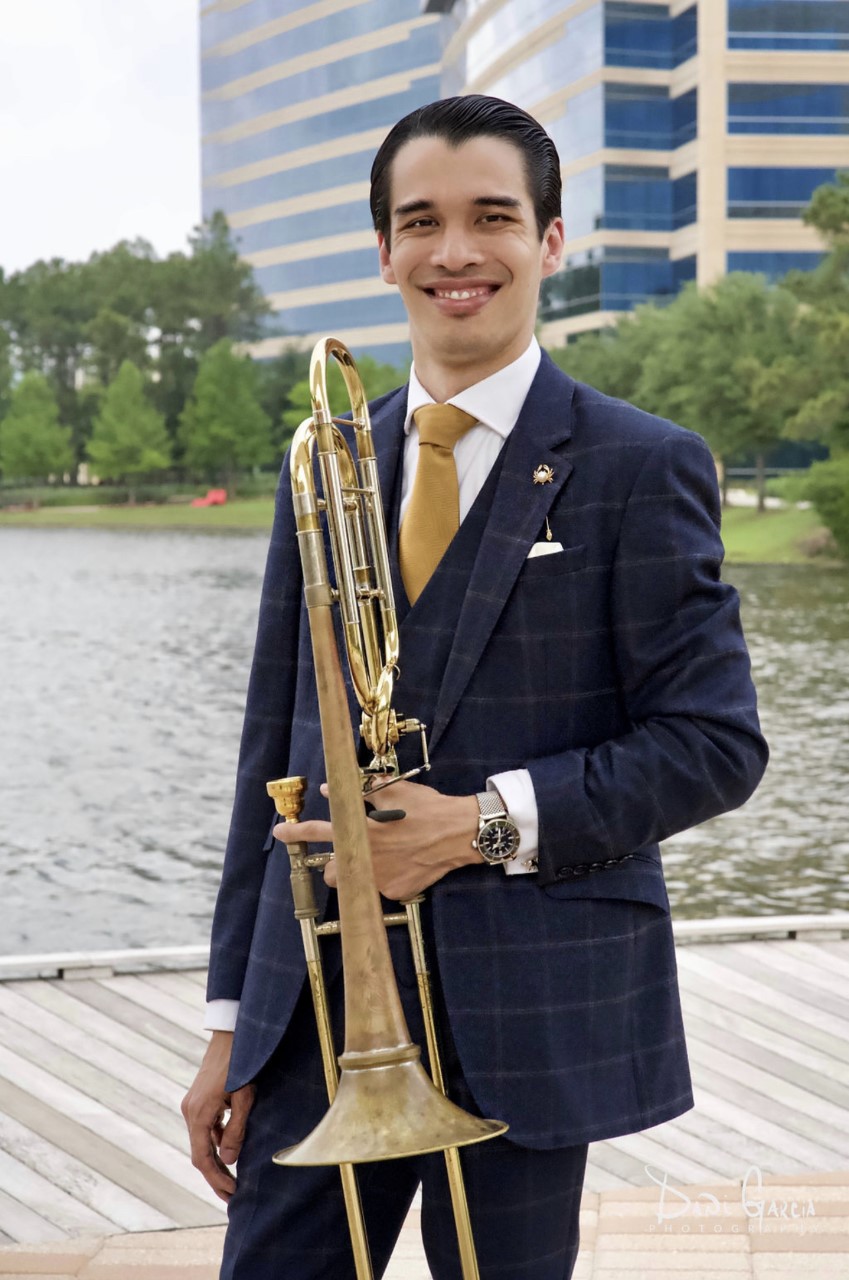 The 5 Languages of Appreciation in the Workplace – Chapman, Gary & White, Paul
The 5 Languages of Appreciation in the Workplace: Empowering Organizations by Encouraging People, by Gary Chapman and Paul White, applies the love language concept to the workplace. This book helps supervisors and managers effectively communicate appreciation and encouragement to their employees, resulting in higher levels of job satisfaction, healthier relationships between managers and employees, and decreased cases of burnout.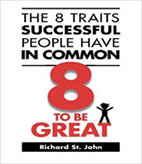 The 8 Traits Successful People Have in Common – St. John, Richard
"The ultimate guide to success." It's an inspiring and practical guide to achievement that brings success down to earth and makes it understandable. The author spent ten years researching success and doing face-to-face interviews with Bill Gates, Martha Stewart, Richard Branson, Robin Williams, Steven Spielberg, the Google founders, five Nobel Prize winners and 500 other super successful people. From that he discovered "The 8 Traits Successful People Have in Common," and these "8 To Be Great" are the foundation for success in any career.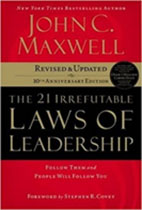 The 21 Irrefutable Laws of Leadership – Maxwell, John
Internationally recognized leadership expert, speaker, and author John C. Maxwell has taken this million-seller and made it even better:
• Every Law of Leadership has been sharpened and updated.
• Seventeen new leadership stories are included.
• Two new Laws of Leadership are introduced.
• New evaluation tool will reveal your leadership strengths?and weaknesses.
• New application exercises in every chapter will help you grow.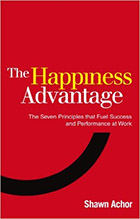 The Happiness Advantage – Achor, Shawn
Most people want to be successful in life. And of course, everyone wants to be happy. When it comes to the pursuit of success and happiness, most people assume the same formula: if you work hard, you will become successful, and once you become successful, then you'll be happy. The only problem is that a decade of cutting-edge research in the field of positive psychology has proven that this formula is backwards. Success does not beget happiness. Based on the largest study ever conducted on happiness and human potential (a survey conducted by the author of more than 1,600 students), Harvard lecturer Shawn Achor shares seven core principles of positive psychology that each one of us can use to improve our performance, grow our careers, and gain a competitive edge at work. He reveals how happiness actually fuels success and performance, not the other way around. Why? Because when we are happier and more positive we are more engaged, creative, resilient to stress, and productive. The Happiness Advantage will appeal to anyone who wants practical advice on how to become happier and also more successful.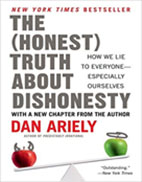 The (Honest) Truth About Dishonesty – Ariely, Dan
Dan Ariely examines the contradictory forces that drive us to cheat and keep us honest, in this groundbreaking look at the way we behave: The (Honest) Truth About Dishonesty. From ticket-fixing in our police departments to test-score scandals in our schools, from our elected leaders' extra-marital affairs to the Ponzi schemes undermining our economy, cheating and dishonesty are ubiquitous parts of our national news cycle—and inescapable parts of the human condition.

The Marshmallow Test – Mischel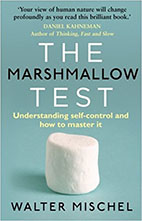 , Walter
In The Marshmallow Test, Mischa explains how self-control can be mastered and applied to challenges in everyday life--from weight control to quitting smoking, overcoming heartbreak, making major decisions, and planning for retirement. With profound implications for the choices we make in parenting, education, public policy and self-care, The Marshmallow Test will change the way you think about who we are and what we can be.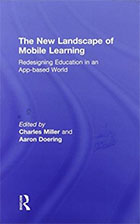 The New Landscape of Mobile Learning – Miller, Charles & Doering, Aaron
The New Landscape of Mobile Learning is the first book to provide a research based overview of the largely untapped array of potential tools that m-Learning offers educators and students in face-to-face, hybrid, and distance education. This cutting edge guide provides:
• An essential explanation of the emergence and role of Apps in education
• Design guidelines for educational Apps
• Case studies and student narratives from across the US describing successful App integration into both K-12 and Higher Education
• Robust, research-based evaluation criteria for educational Apps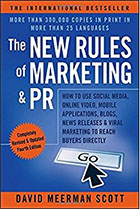 The New Rules of Marketing & PR – Scott, David
The New Rules of Marketing & PR, 4th Edition is the pioneering guide to the future of marketing, an international bestseller with more than 300,000 copies sold in over 25 languages. It offers a step-by-step action plan for harnessing the power of modern marketing and PR to communicate with buyers directly, raise visibility, and increase sales. It shows how large and small companies, nonprofits, and other organizations can leverage Web-based content to get the right information to the right people at the right time for a fraction of the cost of big-budget campaigns.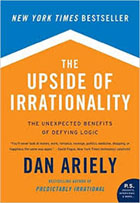 The Upside of Irrationality – Ariely, Dan
The author, professor of behavioral economics at Duke, leads us through experiments that reveals such idiosyncrasies as the IKEA effect (if you build something, pride and sentimental attachment are likely to give you an inflated sense of its quality) and the Baby Jessica effect (why we respond to one person's suffering but not to the suffering of many). He concludes with prescriptions for how to make real personal and societal changes, and what behavioral patterns we must identify to improve how we love, live, work, innovate, manage, and govern.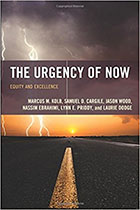 The Urgency of Now: Equity and Excellence – Kolb, Marcus; Cargile, Samuel; Woods, Jason; Ebrahimi, Nassim & Dodge Laurie
With the student body evolving quickly, and the looming challenge of the "completion agenda," community colleges are facing circumstances like never before in serving all students and propelling them to fulfilling their education aspirations. The Urgency of Now suggests a way forward, with students and their learning at the center of what community colleges, and all of higher education, must do to generate graduates in possession of high quality degrees and credentials.


Understanding and Engaging Under-Resourced College Students – Becker, Karen; Krodel, Karla & Tucker, Bathanie
A powerful tool for improving retention and graduation rates-along with the lives of students from poverty. The degree to which your postsecondary school understands and supports students from poverty makes all the difference in meeting your recruitment, retention, and graduation goals. Understanding your students starts with better information about their personal experience of poverty-and about the skills and strengths they bring with them to college.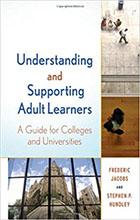 Understanding and Supporting Adult Learners – Jacobs, Frederic & Hundley, Stephen
Understanding and Supporting Adult Learners offers faculty and administrators a hands-on guide to the myriad issues adult learners face in their enrollment and participation in higher education. This comprehensive resource is filled with the analytical and practical skills that can help faculty make sound decisions relative to adult learners.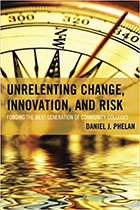 Unrelenting Change, Innovation, and Risk: Forging the Next Generation of Community Colleges – Phelan, Daniel
In this book, thirty-five year veteran Dan Phelan shares key insights from his personal and professional journey as a transformational, entrepreneurial community college leader. The book's wisdom and insights are amplified by observations gleaned from interviews and visits with dozens of leading practitioners.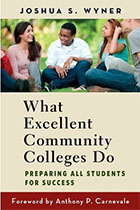 What Excellent Community Colleges Do – Wyner, Joshua
This book identifies four domains of excellence—degree completion, equity, student learning, and labor market success—and describes in rich detail the policies and practices that have allowed some community colleges to succeed in these domains.
When I Say No, I Feel Guilty – Smith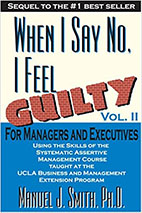 , Manuel
The best-seller that helps you say: "I just said 'no' and I don't feel guilty!" Are you letting your kids get away with murder? Are you allowing your mother-in-law to impose her will on you? Are you embarrassed by praise or crushed by criticism? Are you having trouble coping with people? Learn the answers in "When I Say No, I Feel Guilty, the best-seller with revolutionary new techniques for getting your own way.


Working For The Common Good – Godfrey
, Paul
Service-learning prepares business students to see new dimensions of relevance of their coursework. It provides structures for students to establish caring relationships with others that validate their humanity. Service-learning is an important way for management faculty to help their departments, schools, and universities to better fulfill their missions and visions.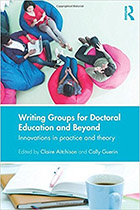 Writing Groups for Doctoral Education and Beyond – Aitchison, Claire and Guerin, Cally
Writing is the principal means by which doctoral candidature is monitored and measured; this, combined with the growing tendency to use publications as proxy measures of individual and institutional productivity, underlines the centrality of writing in academia. One of the central questions for scholars in higher education, therefore, is 'How do we make writing happen?', and it is this question which the book seeks to answer. Providing detailed illustrations of collaborative writing pedagogies which are powerfully enabling, and through theoretical and conceptual interrogation of these practices, the authors point the way for individuals as well as institutions to establish writing groups that are lively, responsive and context-specific.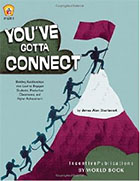 You've Gotta Connect – Sturtevant, James
A secure and trusting relationship between teacher and students is at the heart of positive discipline and a safe, productive classroom. The positive effects of building teacher-student relationships impact all aspects of classroom life. Students come to class and like to be there, they are more engaged in learning, they retain more of what they learn, and their creativity is unleashed. There are fewer behavior issues, lower dropout rates, and more harmony between class members.
Request one of these books from the COTE Library by going here.