Center for Organizational and Teaching Excellence (COTE)
Welcome to the Center for Organizational and Teaching Excellence (COTE) at Lone Star College-Tomball! We support the Lone Star College-Tomball vision by providing responsive, innovative, and collaborative learning opportunities and resources that prepare our faculty and staff for a lifetime of learning and change.
COTE Trivia:
COTE TRIVIA QUESTION: Week of 5/21/18
Congratulations to this week's winners!
Umana Mishell, Elizabeth King and Rosalin Lambey
Question: The COTE Library has a really good book entitled "How to Have a Good Day" by Caroline Webb. She discusses how to overcome challenges at work. On the COTE website, the book description lists seven topics she covers. Please list one of the topics.
Acceptable Answers:
How to set better priorities
Make our time go further
Ace every interaction
Be our smartest selves
Strengthen our personal impact
Be resilient to setbacks
Boost our energy and enjoyment.
Look for more Trivia Questions to come soon!
Upcoming in COTE:
May 22 – June 4
Desire2Learn (D2L) Daylight Open Labs
Tuesdays & Thursdays from 2:30 - 3:30 p.m. in E-214
D2L Daylight Open Labs are facilitated, non-structured workspaces for faculty learning to use the new D2L Daylight interface. Participants may come-and-go at will, and work independently or with knowledgeable facilitators.
Saturday – Monday, May 26 – 28
Memorial Day Holiday
All offices closed.
Wednesday, June 27, Tuesday, July 24 and Thursday, August 30
Scheduling Events on Active Calendar
Facilitated by Zachary Hayslip
3:00 p.m. – 4:30 p.m. Located in E-255
myworkshops.lonestar.edu
Did you know you can submit your own events to be posted onto your campus' lonestar.edu homepage? Learn how to make events and submit them for online publishing on Active Calendar.

This workshop will take users from their free account registration to creating their own events and submitting them step-by-step. Once the basics have been covered, the instructor will show the back-end processes of event publication onto the calendar, common errors and how to deal with them, and answer other questions provided by attendees.
Objectives:
Learn how to create an account on Active Calendar and briefly discuss differences between the user and administrator of their campus.
Learn how to overcome the common "conflicting event" error and other issues with event publishing.
Learn advanced applications of categories in events, to make custom calendars for elsewhere on your campus website.
Wednesday, July 4 & Thursday, July 5
Independence Day Holiday
All offices closed.
Tuesday, July 10
Summer I Classes End
Monday, July 12
Summer II Classes Begin
Earn COTE Coins: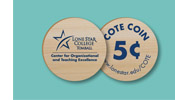 Have you collected COTE Coins this year? To see our COTE Coin Catalog and directions for cashing in your COTE Coins for Cool Stuff, visit www.lonestar.edu/cotecoins.htm.
May's Book of the Month:
Extreme Productivity – Pozen, Robert
Robert C. Pozen, one of the business world's most successful — and productive — executives, reveals the surprising secrets to workplace productivity and high performance. Extreme Productivity is an essential handbook for every business professional, empowering them with proven methods for prioritizing efficiently and maximizing time at work, while leading a full and productive personal life as well.
Click here to see the library in COTE.
Links to COTE resources may be password protected:
Login: LSCS\username
Password: your LSCS password
COTE offers the following services:
Faculty & Staff Training Development Opportunities – Training and support available for faculty and staff at Lone Star College-Tomball.
COTE Resources – Compilation of resources including teaching tips, training handouts, conference dates/locations, syllabus guidelines, new employee information, events, and newsletters.
Professional Development Calendar – Full listing of all workshops or trainings in an interactive PDF that you can either browse online, download or print.
MyWorkshops – Register for upcoming workshops at https://myworkshops.lonestar.edu/.
To see the Trello learning video, go to https://www.lynda.com.




COTE Contact Information
Located in E-271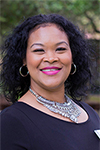 Kentrie LeDee
Director
(281) 401-1813
---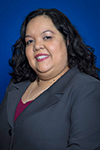 Janie Filoteo
Faculty Fellow
(281) 357-3683
---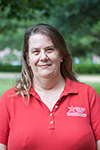 Janet Moore
Campus Trainer
(281) 401-1871
---

René G. Arnold
Coordinator II
(281) 351-3375
---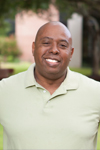 Harlan Williams
Online Instructional Designer
(281) 401-3698
---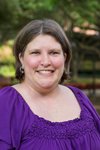 Elisabeth Browning
Graphic Designer
(281) 357-3693
---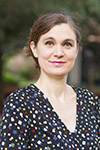 Wendy Palmgren
Coordinator I
(281) 357-3655