Center for Organizational and Teaching Excellence (COTE)
Welcome to the Center for Organizational and Teaching Excellence (COTE) at Lone Star College-Tomball! We support the Lone Star College-Tomball vision by providing responsive, innovative, and collaborative learning opportunities and resources that prepare our faculty and staff for a lifetime of learning and change.
COTE Trivia:
COTE TRIVIA QUESTION: Week of 3/19/18
Creating a learning environment of AUTHENTICITY, COMMUNICATIONS and INTERACTION in the classroom is the topic of what upcoming lecture sponsored by COTE?
Please list the: 1) Full Title 2) Speaker and 3) the Date
Submit Your Answer
http://www.lonestar.edu/COTE-Trivia.htm
Remember: The first 3 people to answer correctly will receive a COTE Coin. Good Luck!
Look for more Trivia Questions to come soon!
Upcoming in COTE:
Tuesday, March 20 & Thursday, March 22
Teaching with Technology: Lynda.com featuring: Prezi®
2:30 p.m. - 4:00 p.m. in E-214 myworkshops.lonestar.edu
Wednesday, March 21
Lecture Series: "Being REAL: The Power of Authenticity, Communication, and Interaction by Design"
2 p.m. - 3 p.m. in E-100 myworkshops.lonestar.edu
by Cory Colby
"Being REAL" as an educator means changing perspectives to be all-out for the learners in your classroom each day and shifting the paradigm from instructor-centered to student-centered. Through honest evaluation of where you and your classroom are and where you would like to be in creating a fully-engaged environment, you can start making meaningful changes that have lasting effects. Bring your passion, knowledge, and authenticity to life as you make learning REAL!
Thursday, March 22
GRE Study Hall
2:30 p.m. - 4:30 p.m. in E-271H
The GRE Study Hall is available to faculty and staff who are preparing for the GRE Tests for graduate school. We all realize how difficult it is to carve out time to focus and study in the midst of our professional and personal commitments. This study hall time connects you with a cohort who are also preparing for the exam. We encourage you to develop study partners and/or groups, so you don't take this journey alone. Lone Star Professors will be available to facilitate and assist in the specific areas of the exam such as Verbal Reasoning, Quantitative Reasoning, Analytical Writing.
Thursday, March 22 and Thursday, April 5
Help Me Work My Mac™ with Jared Cootz
2 p.m. - 3 p.m. in E-253 myworkshops.lonestar.edu
Now you have a Apple® Mac™ computer but how can you find your documents? Where are your programs located? What is the "Dock" and why do my icons bounce? This workshop will help to answer these questions and more. Bring Your Own Mac™ Laptop.
Friday, March 23
Graduate Study Conference
8:30 a.m.-3 p.m. in Beckendorf Conference Center www.lonestar.edu/gsc
This conference exists to champion the scholarly achievements of employees as they pursue graduate-level studies in order to better serve our institution, our students, and our community.
Wednesday, March 28
Something To Chew On: Theming Your Courses
2 p.m.-3 p.m. in E-253 myworkshops.lonestar.edu
Presented: Janie Filoteo, PhD, Professor of Sociology, COTE Faculty Fellow
Faculty, have you ever thought about adding a theme to your course? This session will introduce participants to what this means. We will cover strategies, benefits, issues to consider, and lessons learned in incorporating a theme to your courses.
By the end of this session, participants will:
Have an understanding of what it means to "theme" a course.
Consider the benefits of themed courses.
Consider strategies to utilize in employing themes in their courses.
Earn COTE Coins: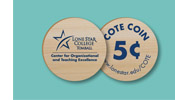 Have you collected COTE Coins this year? To see our COTE Coin Catalog and directions for cashing in your COTE Coins for Cool Stuff, visit www.lonestar.edu/cotecoins.htm.
March's Book of the Month: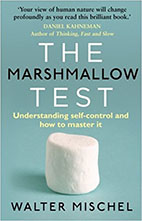 The Marshmallow Test – Mischel, Walter
In The Marshmallow Test, Mischa explains how self-control can be mastered and applied to challenges in everyday life--from weight control to quitting smoking, overcoming heartbreak, making major decisions, and planning for retirement. With profound implications for the choices we make in parenting, education, public policy and self-care, The Marshmallow Test will change the way you think about who we are and what we can be.
Click here to see the library in COTE.

Links to COTE resources may be password protected:
Login: LSCS\username
Password: your LSCS password
COTE offers the following services:
Faculty & Staff Training Development Opportunities – Training and support available for faculty and staff at Lone Star College-Tomball.
COTE Resources – Compilation of resources including teaching tips, training handouts, conference dates/locations, syllabus guidelines, new employee information, events, and newsletters.
Professional Development Calendar – Full listing of all workshops or trainings in an interactive PDF that you can either browse online, download or print.
MyWorkshops – Register for upcoming workshops at https://myworkshops.lonestar.edu/.
To see the COTE YouTube Page, click here.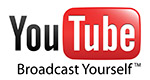 To see the Trello learning video, go to https://www.lynda.com.




COTE Contact Information
Located in E-271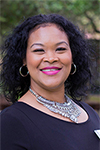 Kentrie LeDee
Program Manager
(281) 401-1813
---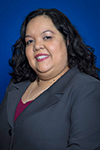 Janie Filoteo
Faculty Fellow
(281) 357-3683
---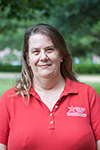 Janet Moore
Campus Trainer
(281) 401-1871
---

René G. Arnold
Coordinator II
(281) 351-3375
---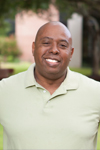 Harlan Williams
Online Instructional Designer
(281) 401-3698
---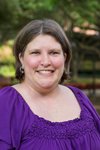 Elisabeth Browning
Graphic Designer
(281) 357-3693
---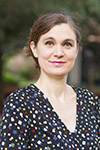 Wendy Palmgren
Coordinator I
(281) 357-3655