Center for Organizational and Teaching Excellence (COTE)
Welcome to the Center for Organizational and Teaching Excellence (COTE) at Lone Star College-Tomball! We support the Lone Star College-Tomball vision by providing responsive, innovative, and collaborative learning opportunities and resources that prepare our faculty and staff for a lifetime of learning and change.
Upcoming in December - January:
Thursday, December 21-Wednesday, January 3
Winter Holiday
All offices closed.
Monday – Friday, January 8 – 12
Faculty & Staff Spring Welcome Week
Download the full week's schedule at: lonestar.edu/images/SpringWelcomeSchedule2018.pdf
Monday, January 15
MLK Holiday
All offices closed.
Tuesday, January 16
Spring Classes Begin
Monday – Friday, January 22 – 26
D2L Open Labs: E-214
8 am – 11 am and 1:30 pm – 3:30 pm
Mon., Jan. 22: EEO/D2L
Tues., Jan. 23: HR/D2L
Wed.., Jan. 24: HR/D2L
Thurs., Jan. 25: HR/D2L
Fri., Jan. 26: HR/D2L
Earn COTE Coins:
Have you collected COTE Coins this year? To see our COTE Coin Catalog and directions for cashing in your COTE Coins for Cool Stuff, visit www.lonestar.edu/cotecoins.htm.
December's Book of the Month: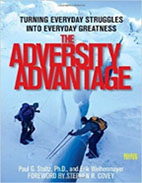 The Adversity Advantage – Stoltz, Paul & Weihenmayer, Erik
Adversity is one of the most potent forces in life. It shapes your character, clarifies your priorities, and defines your path. It can also fuel your greatness. Each of us faces a rich assortment of adversities every day, ranging from minor hassles to major setbacks and challenges, even tragedies. Nobody knows this better than blind adventurer Erik Weihenmayer and adversity expert Dr. Paul Stolz.
Click here to see the library in COTE.
Links to COTE resources may be password protected:
Login: LSCS\username
Password: your LSCS password
COTE offers the following services:
Faculty & Staff Training Development Opportunities – Training and support available for faculty and staff at Lone Star College-Tomball.
COTE Resources – Compilation of resources including teaching tips, training handouts, conference dates/locations, syllabus guidelines, new employee information, events, and newsletters.
Professional Development Calendar – Full listing of all workshops or trainings in an interactive PDF that you can either browse online, download or print.
MyWorkshops – Register for upcoming workshops at https://myworkshops.lonestar.edu/.
To see the COTE YouTube Page, click here.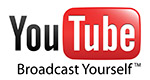 To see the Trello learning video, go to https://www.lynda.com.




COTE Contact Information
Located in E-271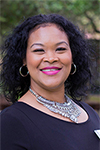 Kentrie LeDee
Program Manager
(281) 401-1813
---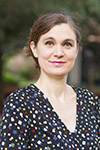 Wendy Palmgren
Coordinator
(281) 357-3655
---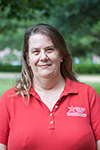 Janet Moore
Campus Trainer
(281) 401-1871
---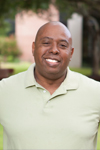 Harlan Williams
Online Instructional Designer
(281) 401-3698
---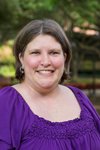 Elisabeth Browning
Graphic Designer
(281) 357-3693