Center for Organizational and Teaching Excellence (COTE)
Welcome to the Center for Organizational and Teaching Excellence (COTE) at Lone Star College-Tomball! We support the Lone Star College-Tomball vision by providing responsive, innovative, and collaborative learning opportunities and resources that prepare our faculty and staff for a lifetime of learning and change.

Upcoming in October:
Monday-Thursday, October 16, 17, 18 & 19
Teaching with Technology: Lynda.com featuring Microsoft® Excel 2016: Pivot Tables
2:30pm-4pm: E214 https://myworkshops.lonestar.edu
This workshop explores Pivot Tables in Excel which can help you to summarize, analyze, explore and present your data. Participants will be able to:
Learn how to create a pivot table
Learn how to adjust a pivot table
Learn how to format a pivot table
Understand the benefits
Select appropriate data sources
Use the quick analysis tool
Format the appearance and layout
Summarize with totals and formulas
Create charts from an existing table
Utilize spark lines and slicers
---
Thursday, October 19
Keeping Your Identity & Information Safe in the Digital Age
https://myworkshops.lonestar.edu
2 pm-3 pm: S160
Guest Speaker: William Derwostyp
Learn ways to keep your personal information out of the hands of cyber-criminals. Ask questions, see examples of cyber-schemes, and discuss ways in which to keep your data safe.
---
Friday, October 20
Trust in Action Conference
9am-3pm: System Office, The Woodlands http://www.lonestar.edu/29024.htm
The Organizational Development Advisory Council (ODAC) is hosting an internal, one-day conference based on the LSC cultural belief of Trust! LSC employees will learn how to put the cultural belief of Trust! into action to better serve our students, collaborate within and across teams, and achieve our goals.
---
Monday, Thursday & Friday, October 23, 26 & 27
Adobe® Acrobat Forms
2:30pm-4pm: E214 https://myworkshops.lonestar.edu
Learn how to create fillable forms using Adobe Acrobat Pro and Google Drive. Learn the fillable forms capabilities of Adobe Acrobat Pro and Google Drive. Learn the steps used in creating a variety of fillable forms. Learn how to retrieve and utilize data from completed forms.
---
Tuesday, October 31
Lecture Series: "Martin Luther's 95 Theses: the Reformation After 500 Years" by Clifton Fox
2pm-3pm: E100 https://myworkshops.lonestar.edu
On October 31, 1517, Martin Luther posted his fateful document of protest, the Ninety-Five Theses, on the door of All Saints' Church, also known as the Castle Church, in Wittenberg, capital of the Electorate of Saxony, and site of the university where Luther taught. Although Luther's initial goal was only to reform Christianity as practiced in Western Europe, he had unwittingly set off an upheaval across the continent which divided the Church forever, and cost vast human suffering in the Wars of Religion which raged for 150 years.
Upcoming in November:
Monday – Thursday, November 6 – 9
Teaching with Technology: Lynda.com featuring Microsoft® Excel & Outlook: Tips & Tricks
2:30 pm-4 pm: E214
Introduce basic techniques for creating spreadsheets, managing emails and calendars. Participants will:
1. Be able to utilize the function tools
2. Learn how to sort and filter, control shortcuts
3. Be introduced to the page layout tab
4. Learn to organize emails and calendar
---
Friday, November 10
New Employee Orientation
9am-3pm: E214
This orientation is for new full-time and part-time staff. Employees will participate in an interactive workshop discussing the college vision and promise, collaboration, web information, and customer/client service standards.
Supervisor Success Certification Series (SSC): Difficult or Just Different?
9am-12pm in E253 https://myworkshops.lonestar.edu
This interactive session will offer participants techniques for dealing with difficult people in the workplace. It will also highlight perception and how it may cloud the reality of the situation deemed difficult.
---
Tuesday, November 14
Lecture Series: "Student-Centered is Easy" by Cory Colby
2pm-3pm: E100
Responsive and engaging instruction that is focused on the diverse needs of the modern student population can seem intimidating, but it doesn't have to be. Changing your thinking about being student driven and adding a few tools to your repertoire can take you from "Sage on the Stage" to "Classroom Coach" in no time. Join Professor Cory Colby in an engaging session with tools you can take away to make your experience more student-focused and learner-friendly.
---
Wednesday-Sunday, November 22-26
Thanksgiving Holiday
All offices closed.
---
Monday-Friday, November 27-30 & December 1
Intro to Microsoft® Publisher: Lunch & Learn
12:30 pm-1 pm: E214
An introductory level activity on the basics of working with Microsoft Publisher.
October's Book of the Month: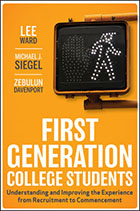 First Generation College Students – Ward, Lee; Siegel, Michael & Davenport, Zebulun
"Who students are when they start college does not dictate how much they can benefit, provided they take advantage of the myriad learning opportunities institutions offer. This book is replete with informative insights into the invisible minority we call 'first-gen students' as well as the policies, programs, and practices institutions should use to help them succeed." — George D. Kuh, Chancellor's Professor of Higher Education Emeritus, Indiana University
Click here to see the library in COTE.
Links to COTE resources may be password protected:
Login: LSCS\username
Password: your LSCS password
COTE offers the following services:
Faculty & Staff Training Development Opportunities – Training and support available for faculty and staff at Lone Star College-Tomball.
COTE Resources – Compilation of resources including teaching tips, training handouts, conference dates/locations, syllabus guidelines, new employee information, events, and newsletters.
Professional Development Calendar – Full listing of all workshops or trainings in an interactive PDF that you can either browse online, download or print.
MyWorkshops – Register for upcoming workshops at https://myworkshops.lonestar.edu/.
To see the COTE YouTube Page, click here.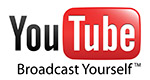 To see the Trello learning video, go to https://www.lynda.com.




COTE Contact Information
Located in E271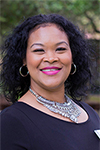 Kentrie LeDee
Program Manager
(281) 401-1813
---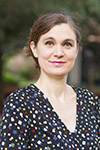 Wendy Palmgren
Coordinator
(281) 357-3655
---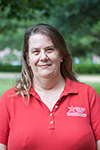 Janet Moore
Campus Trainer
(281) 401-1871
---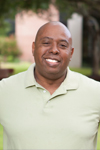 Harlan Williams
Online Instructional Designer
(281) 401-3698
---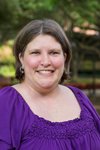 Elisabeth Browning
Graphic Designer
(281) 357-3693