Center for Organizational and Teaching Excellence (COTE)
Welcome to the Center for Organizational and Teaching Excellence (COTE) at Lone Star College-Tomball! We support the Lone Star College-Tomball vision by providing responsive, innovative, and collaborative learning opportunities and resources that prepare our faculty and staff for a lifetime of learning and change.
Upcoming in COTE:
Through December 3
Cultural Beliefs Scavenger Hunt
JOIN THE ADVENTURE!
Enjoy a semester of exploring our Cultural Beliefs and celebrate each other's successes. We are Better Together! This scavenger hunt will challenge you to participate in Professional Development and have some fun while earning COTE Coins and prizes. How good are your detective skills? Let's find out!

To get started: Visit the COTE Office (E-271) beginning at 9 a.m. on Wednesday, October 3 to register and receive your first clue! (Bring your map with you.)
Get Ready, Get Set, GO! ------------------------------------------------->
Thursday, October 18
Minority-Serving Community College Communities of Practice: Career Pathways for Students of Color
Facilitators:
Laura Ellsworth, Associate Dean, Health, Business, and Public Service, Prince George's Community College
Before her role at PGCC, Ms. Ellsworth served as the department chair for public safety and law and worked as a full-time faculty member. Ms. Ellsworth has also taught at the Community College of Baltimore County and The George Washington University. She holds a Master's of Science in Forensic Sciences from The George Washington University.
Aundrea Wheeler, Assistant Vice President, Curriculum, Programs, and Regulation, Prince George's Community College
Before coming to PGCC, Ms. Wheeler served as the dean of instruction at City Colleges of Chicago and the coordinator of research and planning at Bishop State Community College. She holds a master's degree in educational/instructional technology from the University of South Alabama and a Master's in Counseling Psychology from the University of West Alabama.
1:00 p.m. – 2:30 p.m. in E-253
The design and implementation of career pathways are critical to advancing the achievement of students of color at community colleges.
Monday, October 22
Guest Lecturer Ambassador (ret.) Chase Untermeyer
"U.S. Foreign Policy and Trade with the Middle East"
9:30 a.m. – 10:30 a.m. in N-103
Open to all students, faculty and staff. We invite faculty to bring their students to this lecture.
Ambassador (ret.) Untermeyer will discuss the making of U.S. foreign policy, a colorful review of the State Department's inner workings and an insider's advice on career paths and opportunities with the government, federal and local. The lecture will:
Complement academic instruction with International Economics
Co-opt faculty, students and instruction of related disciplines into the foreign affairs element of American policy.
Explore public career opportunities to offer students alternatives to private sector employment.
Program supported by the Center for Leadership, Academic and Student Success, HSI Title V Grant Initiative
Wednesday, October 24
Toastmasters: Art of Speaking
1 p.m. – 3 p.m. in E-253
Registration for this series has closed. Please follow the COTE calendar updates for future series opportunities.
Are you looking to improve your public speaking skills? The Center for Organizational and Teaching Excellence (COTE) has partnered with Toastmasters to bring a public speaking series for leaders wanting to develop existing speaking skills and take them to the next level.
Thursday, October 25
Lecture Series: "What I Learned About Leadership, I Learned in the Classroom, Part II"
by Latoya Hardman Lewis
2 p.m. – 3 p.m. in E-100
myworkshops.lonestar.edu
In leadership roles, we are often asked to present information to an array of audiences. Whether we are presenting information or presenting to persuade, we want to ensure that the audience leaves with a clear understanding of the information. This lecture will share tips and strategies for delivering engaging presentations learned while teaching in both high school and college classrooms.

By the end of this session, participants will:
Understand the dos and don'ts of presentations.
Be able to incorporate presentation techniques that will engage an audience.
Monday, October 29
It's To Go: All About the Assessment (Tomball)
9:00 a.m. – 11:30 a.m. in E-253
myworkshops.lonestar.edu
This session will provide instructors with ways that both the student and instructor can keep up with the student's academic progress. We will discuss the importance of informal, low stakes, assessments and then the many free tools that are available for both formal and informal assessment.
Earn COTE Coins:
Have you collected COTE Coins this year? To see our COTE Coin Catalog and directions for cashing in your COTE Coins for Cool Stuff, visit www.lonestar.edu/cotecoins.htm.
October's Book of the Month: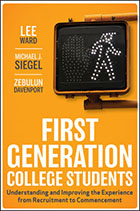 First Generation College Students – Ward, Lee; Siegel, Michael & Davenport, Zebulun
"Who students are when they start college does not dictate how much they can benefit, provided they take advantage of the myriad learning opportunities institutions offer. This book is replete with informative insights into the invisible minority we call 'first-gen students' as well as the policies, programs, and practices institutions should use to help them succeed." — George D. Kuh, Chancellor's Professor of Higher Education Emeritus, Indiana University
Click here to see the library in COTE.

Links to COTE resources may be password protected:
Login: LSCS\username
Password: your LSCS password
COTE offers the following services:
Faculty & Staff Training Development Opportunities – Training and support available for faculty and staff at Lone Star College-Tomball.
COTE Resources – Compilation of resources including teaching tips, training handouts, conference dates/locations, syllabus guidelines, new employee information, events, and newsletters.
Professional Development Calendar – Full listing of all workshops or trainings in an interactive PDF that you can either browse online, download or print.
MyWorkshops – Register for upcoming workshops at https://myworkshops.lonestar.edu/.
COTE Videos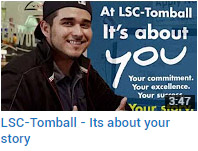 To see the Trello learning video, go to https://www.lynda.com.




COTE Contact Information
Located in E-271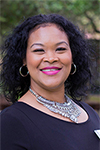 Kentrie LeDee
Director
(281) 401-1813
---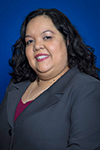 Janie Filoteo
Faculty Fellow
(281) 357-3683
---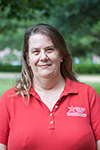 Janet Moore
Campus Trainer
(281) 401-1871
---

René G. Arnold
Coordinator II
(281) 351-3375
---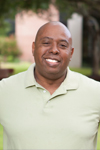 Harlan Williams
Online Instructional Designer
(281) 401-3698
---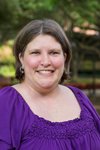 Elisabeth Browning
Graphic Designer
(281) 357-3693
---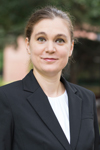 Wendy Palmgren
Office Administrator
(281) 357-3655