ATC Course Articulation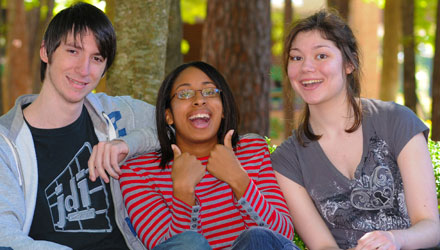 Advanced Technical Credit (ATC) publishes a course crosswalk equivalency guide for all statewide courses available in the ATC program. Lone Star College (LSC) does not offer every course in the ATC program. Therefore, students, parents, and high school counselors may verify if the college equivalent of the ATC high school course taken is available in the LSC catalog.
LSC advisors will determine course eligibility for college credit based upon the following criteria:
Statewide articulated course is marked with the special course explanation code of "A" on the student's official high school transcript.
Courses in an articulated sequence may be taken in any grade level (9-12), as long as, the final course in the sequence is completed in the 11th or 12th grade.
College WECM Equivalent is listed in the current edition of the LSC catalog.
The high school teacher has met the ATC teacher requirements, and the teacher has been verified on the ATC credential reports.
Attention LSCS Advisors: Visit the Advanced Technical Credit Intranet Page to view instructions for verifying ATC teacher credentials for all independent school districts in the state of Texas.
ATC Course Listings by ISD
ATC course listings are provided for independent school districts within the LSC service area. These course listings are provided as a convenience to search course equivalencies for school districts within the LSC service area. If your Texas independent school district is not listed below, you may still request college credit providing the ATC courses meets the eligibility requirements above.
Independent School Districts (ISD) in LSCS Service Area
Contacts
LSC-CyFair
LSC-Kingwood
LSC-Montgomery
LSC-North Harris
LSC-Tomball
LSC-University Park