College Credit for Heroes
Background
Administered by the Texas Workforce Commission (TWC), this workforce development initiative is designed to recognize the exceptional knowledge and skills gained by military service members and award them college credits for their military experience, allowing these veterans to more easily re-enter the workforce.
Mission
The College Credit for Heroes initiative seeks to maximize college credits awarded to veterans for their military experience in order to expedite each veteran's transition into the Texas workforce.
The Texas Workforce Commission is committed to honoring veterans by helping them enter the Texas workforce with the recognition of the skills they earned while honorably serving their country.
To help veterans translate their military service skills into college credits and certifications, seven Texas community colleges will help create standards for assessing military training that can then be used by any college in the state.
College Credit for Heroes will ultimately give our returning veterans faster employment opportunities and help meet the workforce needs of Texas.

- Texas Workforce Commissioner Representing Labor Ronny Congleton
Press Releases
While we can never fully thank veterans for their service to our nation, I am proud of the steps we have taken to help veterans and military service members transition to civilian life by applying their skills and experience to help them graduate more quickly and save money on tuition.

- Texas Governor Rick Perry
Seven community colleges were selected to participate in the College Credit for Heroes program. The colleges will develop models for awarding college credit by evaluating military training, including testing and prior learning assessments, with the goal of implementing a statewide assessment system for other colleges and training providers. There will be an initial focus on allied health careers, and the program will partner with the Military Education and Training Campus (METC) in San Antonio to provide current active duty service members with an accelerated degree plan.
More Information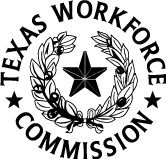 Contact your College Credit for Heroes Representative
Phone: (877) 463-1777
E-mail: CollegeCreditHeroes@twc.state.tx.us
texasworkforce.org
The Texas Workforce Commission provides equal access to all programs and activities. Auxiliary aids and services are available upon request to individuals with disabilities.
Relay Texas: (800) 735-2989 (TDD),
(800) 735-2988 (Voice)
Equal Opportunity Employer/Program
Download More Information
Gratitude
These young men and women have answered our country's call under very difficult circumstances and they deserve the best support we can provide to help them make a successful transition to the civilian world.

- Texas Workforce Commission Chairman Tom Pauken