LSC-CyFair Space Week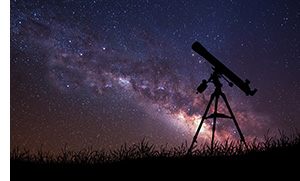 The Lone Star College-CyFair Engineering Department is proud to participate in World Space Week, the largest public space event on Earth. Please join us for a week of exciting events and guest speakers involving space technology and exploration.
World Space Week's Mission
"The General Assembly declares 4 to 10 October World Space Week to celebrate each year at the international level the contributions of space science and technology to the betterment of the human condition" - UN General Assembly resolution, 6 December 1999
Click here for more information about World Space Week celebrations around the world.
Event Schedule
Date
Time
Event
Location
Monday, 10/3/16
9:45 am -
10:00 am
Opening Address and recognition
CENT
151-153
Monday, 10/3/16
10:00 am -
11:00 am
 "What's Going On Now at NASA?" - Guest Speaker: Mr Tim Hall (Chief of EVA at NASA)
CENT
151-153
Tuesday, 10/4/16
9:00 am -
1:00 pm
Space Fair and NASA Artifacts Exhibit
CENT
151-153
Tuesday, 10/4/16
7:30 pm -
9:00 pm
"Stargazing Made Easy - An Astronomical Observing Event" - Guest Speaker: Mr. Darrell Jenkins (Astronomer and author)
CENT
152-153
Wednesday, 10/5/16
10:00 am -
11:00 am
L.I.F.E. Program "The Red Planet" - Guest Speaker: Dr. Humboldt Mandell (NASA Engineer ret.)
LRNC
131
Thursday, 10/6/16
10:00 am -
11:00 am
"Solar Power in Space" presentation and demonstration
ART
102
Thursday, 10/6/16
2:30 pm -
3:30 pm
Exercise In Space (see map)
Outside CENT
Thursday, 10/6/16
3:30 pm
Rocket Launch  (see map)
Helicopter Pad of ECEC