Teaching and Learning Center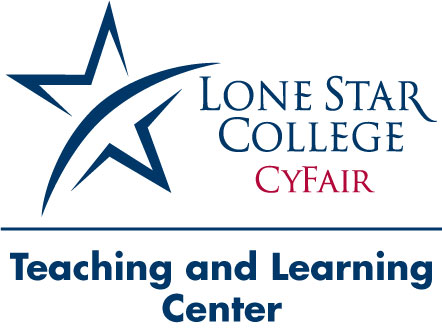 Welcome to the Teaching and Learning Center (TLC) at LSC-CyFair! We support the LSC-CyFair vision by providing responsive, innovative, and collaborative learning opportunities and resources that prepare our faculty and staff for a lifetime of learning and change.
Links below may be password protected.
Login: lscs\username
Password: your lscs password
TLC offers the following services:
Faculty and Staff Training and Development Opportunities
Instructional Media Services
Media Request – Request videography & photography services for training or faculty/staff instructional purposes. Note that as of August 16, 2013, the TLC no longer processes any requests for printing and graphics work. While we continue to assist with video & event photography needs for faculty and staff training and instructional purposes only, all printing & graphics requests will need to be submitted to the College Relations office at cfcr@lonestar.edu. Their request form is located here. For videography needs whose focus is not instructional or not for faculty/staff training, please contact the College Relations office. 
Checkout Instructional Media/Materials – View assortment of technology and materials available for checkout and download check out form.
Adjunct Central is your one-stop area for all issues related to adjunct support. Come here for adjunct workrooms, training and orientation information, the Adjunct Certification Program, the Adjunct Faculty Advisory Board, adjunct awards, Adjunct Appreciation events, & more! LRNC 209 - Adjunct faculty workspace is available with the use of your classroom key. Computers, refrigerators, microwaves, storage space, and student meeting space are available. See front desk assistants for details.
Location
Barker Cypress Campus
LRNC 208 (Learning Commons)
Phone: 281.290.3911
Fax: 281.290.5266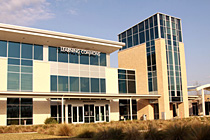 Contact Information
Front Desk
LRNC-208
281.290.3911
Moss, Stephanie
Director, Teaching & Learning Center
LRNC-208B
832.482.1056 
Zapata, Sarah
Program Manager III, Teaching & Learning Center
Coordinator III, Teaching & Learning Center
281.290.3256

Hussey, LaTasha
Online Instructional Technologist II
LSC-Online
TECH-100J
281.290.2651


Arastu, Shamim J
Faculty Fellow, TLC
CASA-325W
281.290.3923
Gaderson, Sharon W
Administrative Assistant, TLC
LRNC-207
281.290.3938

Yancey, Reginald
PT Instructional Media Coordinator, TLC
LRNC-207
832.482.1008
Ogunson, LaToya
PT Staff Assistant II, TLC
LRNC-208
281.290.3903
Kostrzynski, Allison
PT Coordinator III, TLC
LRNC-207
281.482.1096

 YouTube!