LSC-CyFair Dual Credit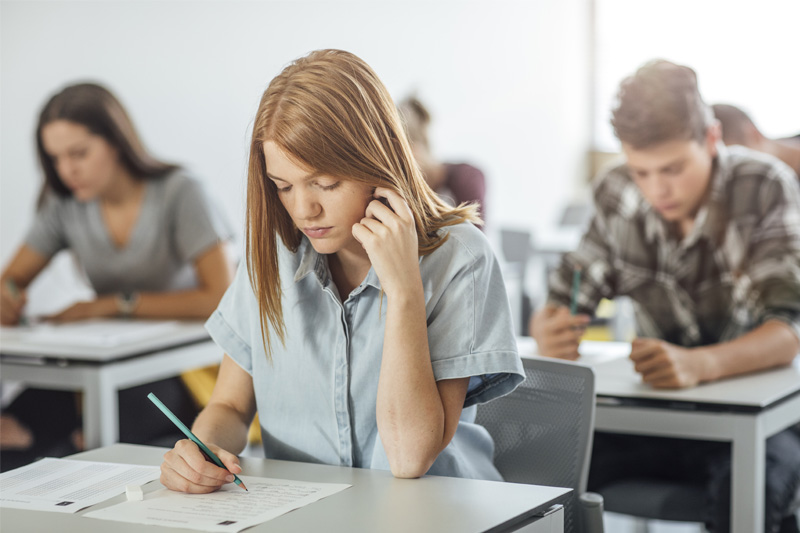 Dual credit is part of Lone Star College's exceptional admissions program. High School students who demonstrate college readiness through a college placement exam can qualify to earn high school and college credit simultaneously while still enrolled in high school. Dual credit students receive a 100 percent discounted tuition rate. All other fees will be assessed at their regular rate. See LoneStar.edu/tuition for details.
LSC colleges have agreements with several high school districts that permit eligible high school students to earn college credit while satisfying high school graduation requirements at the same time. Upon approval by the high school principal, or designee, and college admission through the exceptional admissions program, a student may enroll in college courses taught either at the high school or at LSC.
In order for students to be eligible for dual credit, all of the following must be met:
The high school has an agreement with Lone Star College.
The student is currently enrolled in a public, or private, high school or homeschool.
The student has a current LSC application on file.
The student meets the requirements for exceptional admission.
The student has approval from high school designee, college designee, and parent/guardian.
The student has demonstrated Texas Success Initiative (TSI) compliance and/or taken an approved assessment test.
High school students must complete each college course attempted with a grade of C or better in order to continue in the dual credit program.
Students age 15 or younger must have a parent, legal guardian or authorized responsible adult at the LSC campus, center or facility to monitor the student's activities outside of class and to be immediately available in case of an emergency.
Note: Secondary Schools (ISD, charter, or private) may select a different deadline that supersedes Lone Star College's published deadline. Please confirm the secondary school's deadline with your dual credit high school designee or counselor.