Dr. John Marsh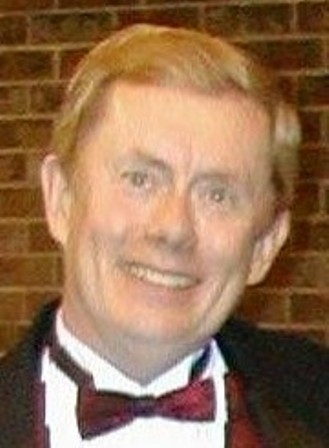 Title: Adjunct Instructor of Music Appreciation

Education:
DMA, Organ Performance, Rice University, 2002
MM, Organ Performance, Rice University, 1981
BM, Organ Performance & Church Music, Indiana University, 1979

Phone: 713.206.8896  / TEAM Division Main 936.273.7337
Email: John.D.Marsh@LoneStar.edu
Professional:
John Marsh began his musical training studying piano with his aunt, Rosa Weikel. He earned the Bachelor of Music degree from Indiana University and the Master of Music and Doctor of Musical Arts degrees from the Shepherd School of Music at Rice University. 
Dr. Marsh serves as Director of Music Ministries at Christ the King Lutheran Church (ctklutheran.org).  At Lone Star College-North Harris, he has taught extensively for the LSC-Online program as well as on-campus music classes and private instruction in organ and piano.
Having previously served as Organist & Choirmaster at St. Martin's Episcopal Church, he was chair of the Church Music Commission of the Episcopal Diocese of Texas  from 1994-2001. In this capacity, he was actively involved in the planning and implementation of several national conferences held in Houston (Association of Anglican Musicians -  Association of Diocesan Liturgical and Music Commissions, Anglican Fellowship of Prayer - ).  Under his leadership, a Children's Choir Camp at Camp Allen (the diocesan campsite) and the LPM program (The Leadership Program for Musicians - a continuing education program targeting church musicians serving smaller to mid-size congregations - lpm-online.org) were begun.  He planned and led the music for The Right Rev. Claude E. Payne's installation as Bishop of Texas in 1993, and The Right Rev. Leopoldo Alard as Bishop Suffragan in 1995.
He has served as coordinator and faculty for LPM in east Texas and is now Vice-Chair of the national LPM Board. He chaired the program committee for AGO Houston 2001, the regional convention of the American Guild of Organists (AGO - agohq.org), and in July 2007 served on the planning committee for the national convention of the Association of Lutheran Church Musicians (ALCM - alcm.org) in Houston.  In the spring of 2007, Dr. Marsh is serving as a guest faculty member at the Church Divinity School of the Pacific (cdsp.edu) teaching an online class (Resources for an Effective Music Ministry) for the school's Center for Anglican Learning and Leadership, and will do so again in 2008.